Features
London's Architectural Association Gallery Features Knoll
AA XX 100: AA WOMEN IN ARCHITECTURE 1917-2017
showcases Florence Knoll classics and archival material
Over the course of the last two months, the AA Gallery at the Architectural Association School of Architecture in London has hosted an exhibition on the success stories of women who attended AA. The exhibition tells a visual narrative of the last 100 years, highlighting women's achievements in the field of architecture and design. Such a story includes Florence Knoll who had spent a brief period of time at AA before the breakout of the second World War. Given the company's historical tie to AA, Knoll lent the school iconic pieces from Florence Knoll's portfolio. The borrowed Florence Knoll Lounge Chair and Florence Knoll Bench were just as much part of the exhibition as they were seating options to facilitate engagement with the various displays.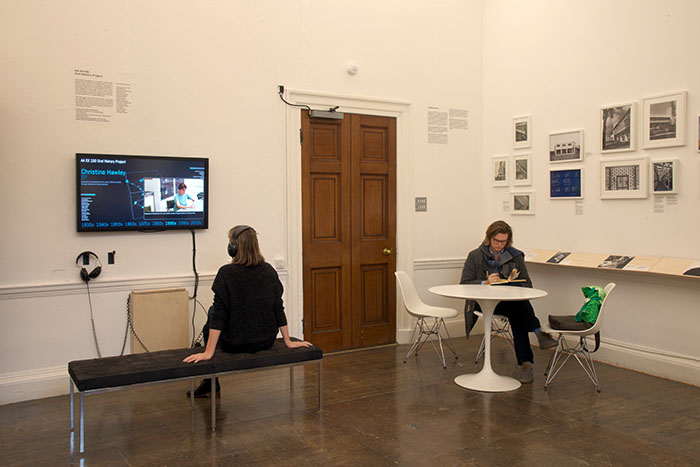 The exhibition begins with '1917' - a section that focuses on women's admittance to AA, the first students, their training and early work. The rest of AA XX 100: AA Women In Architecture 1917-2017 is broken down into the following themes: Collaborations, Beyond the Drawing Board, The AA Spirit, The Politics of Practice, Public Practice/Public Service, and Local/Global. In addition to the presence of Knoll furniture, a series of portraits, which includes an image of Florence Knoll as one of AA's distinguished students, runs along the main staircase. Knoll also provided Florence Knoll's original notebook that contains sketches, fabrics swatches, and her writings.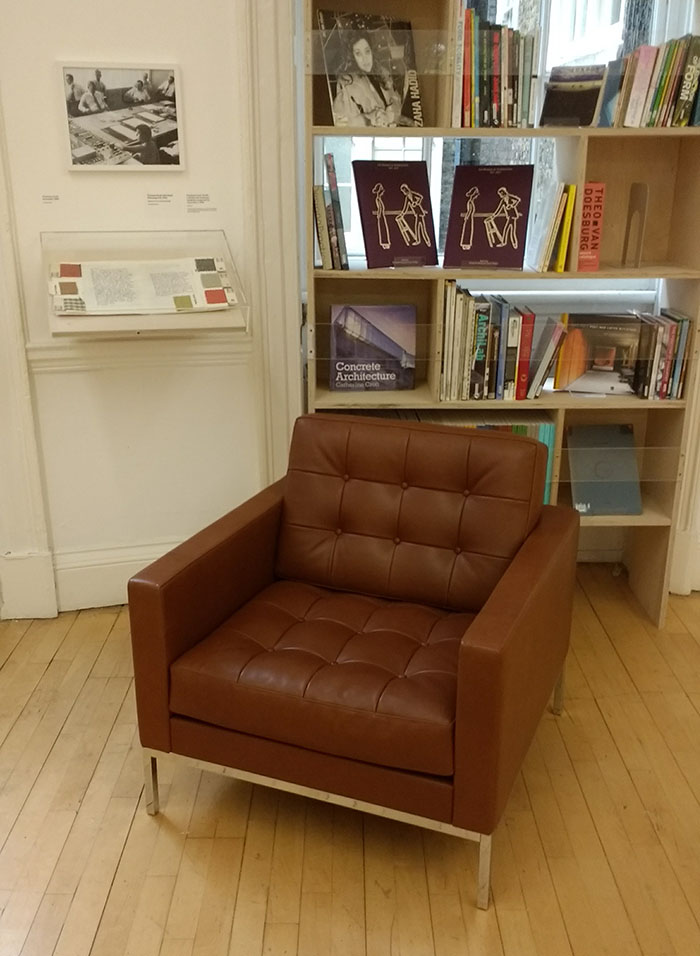 Curated by Elizabeth Darling and Lynne Walker, AA XX 100: AA Women In Architecture 1917-2017 captures the perseverance and success of the women who have come to shape what AA is today. As a respected working woman during the mid to late 20th century, Florence Knoll serves as an undisputed role model who shaped the post-war corporate landscape we see today.
The exhibition is accompanied by the release of AA Women in Architecture 1917-2017, a book that mimics the exhibition. AA XX 100: AA Women In Architecture 1917-2017 is open Monday to Friday from 10:00 am to 7:00 pm and is closing on December 9.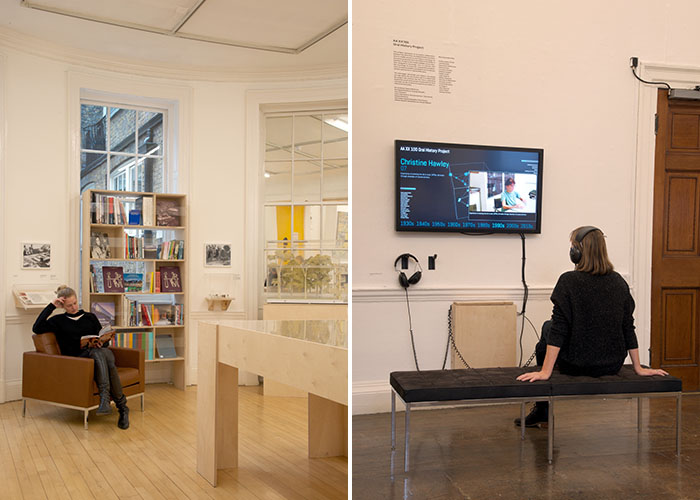 About Architectural Association School of Architecture
The AA is a famously independent architectural school. We are self-governed, self-motivated and self-funded. We have a broad commitment to bringing issues of contemporary architecture, cities and the environment to a large public audience, and we remain focused on the highest standards possible for the education of young architects. As a school we are famous not only for our students, teachers and graduates – the essential part of our legacy – but also for the many ways our courses and activities have contributed to improving the conditions of modern architectural learning, practice and knowledge.