Features
Knoll NeoCon 2014 Showroom Tour
The 21st century workplace poses one constant: change. At NeoCon Knoll presents r/evolution workplace™, a platform that illustrates the freedom and opportunity organizations have to reimagine the workplace by exploring four distinct interior planning approaches. r/evolution workplace is the Knoll perspective on how to move the workplace forward.
More on our NeoCon 2014 Showroom | NeoCon 2014 Showroom Videos | Craighton Berman's Sketches | Press Release | More on r/evolution workplace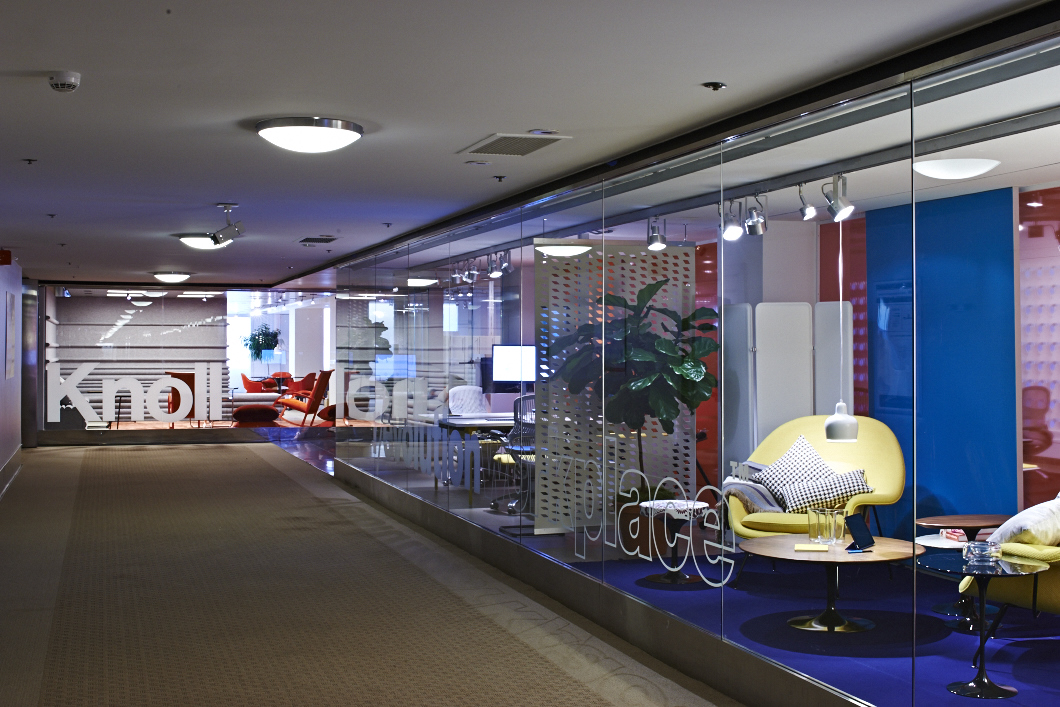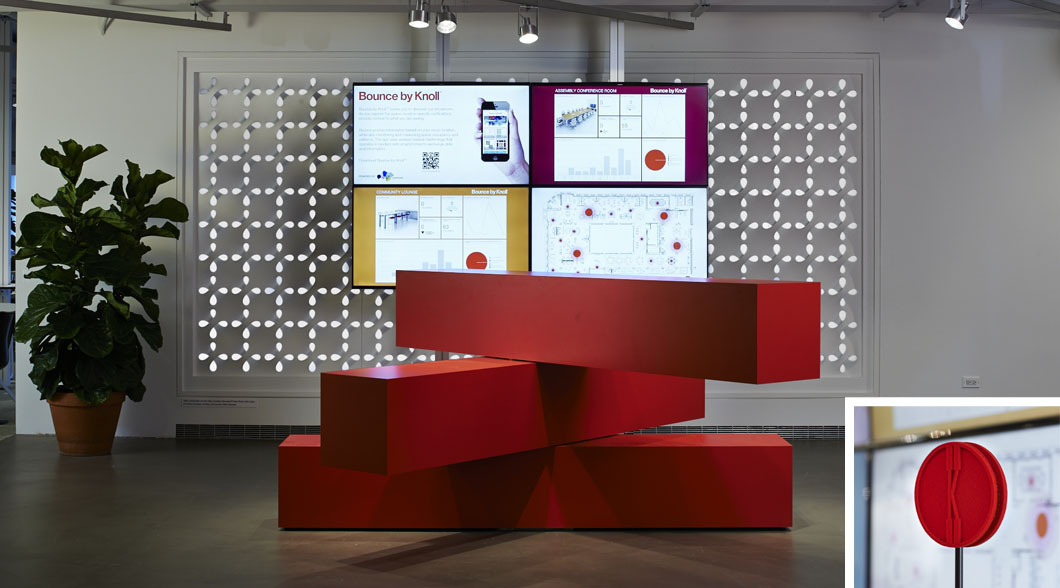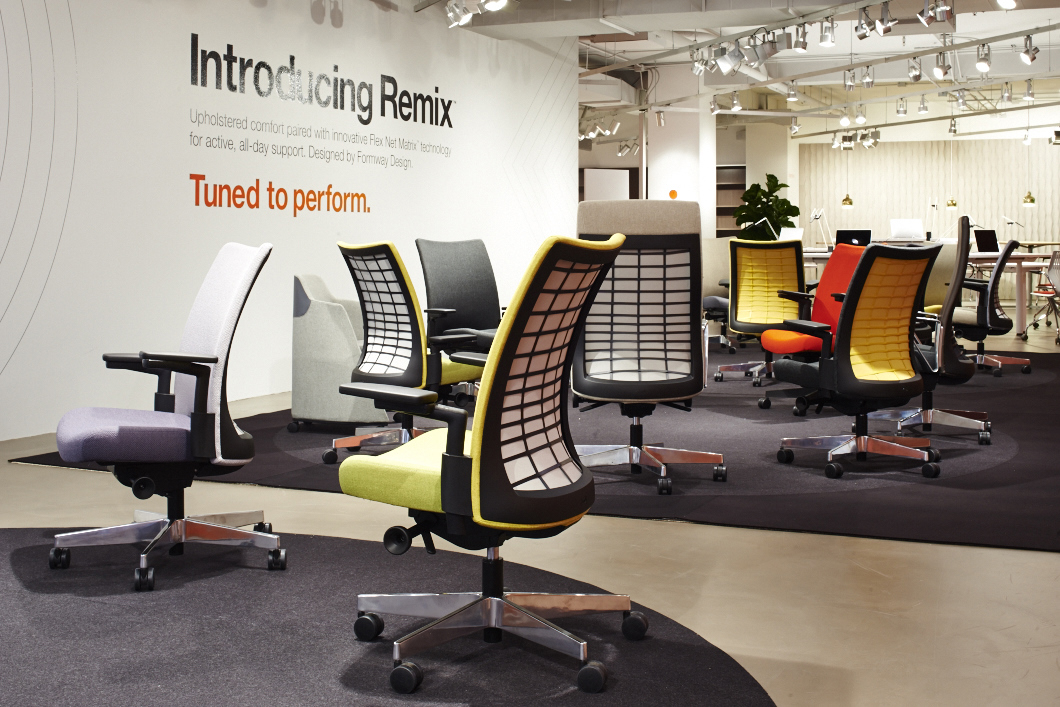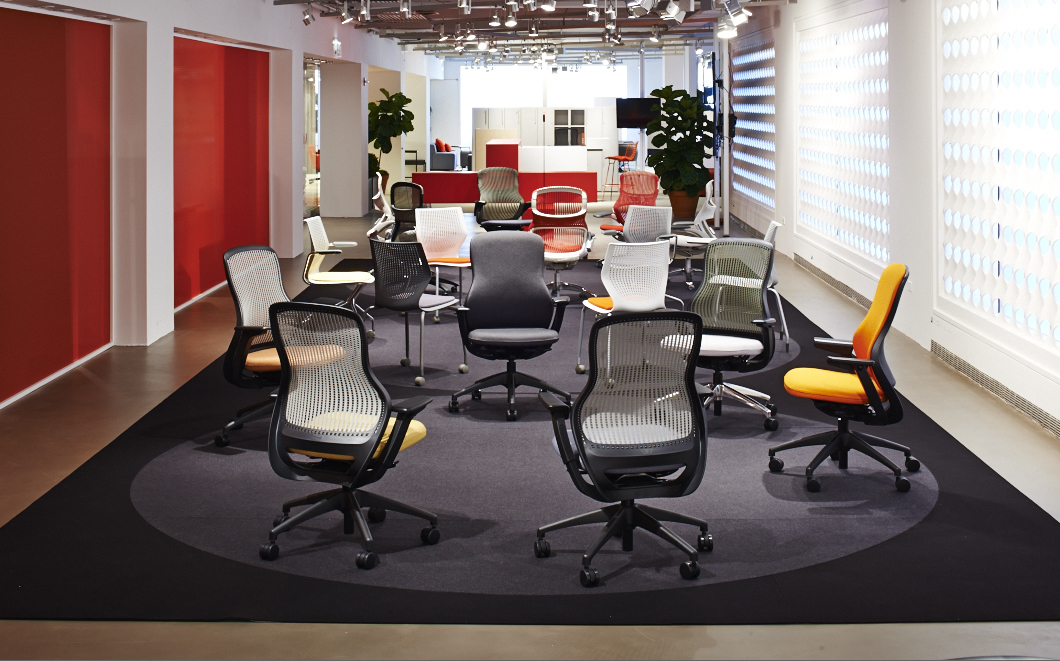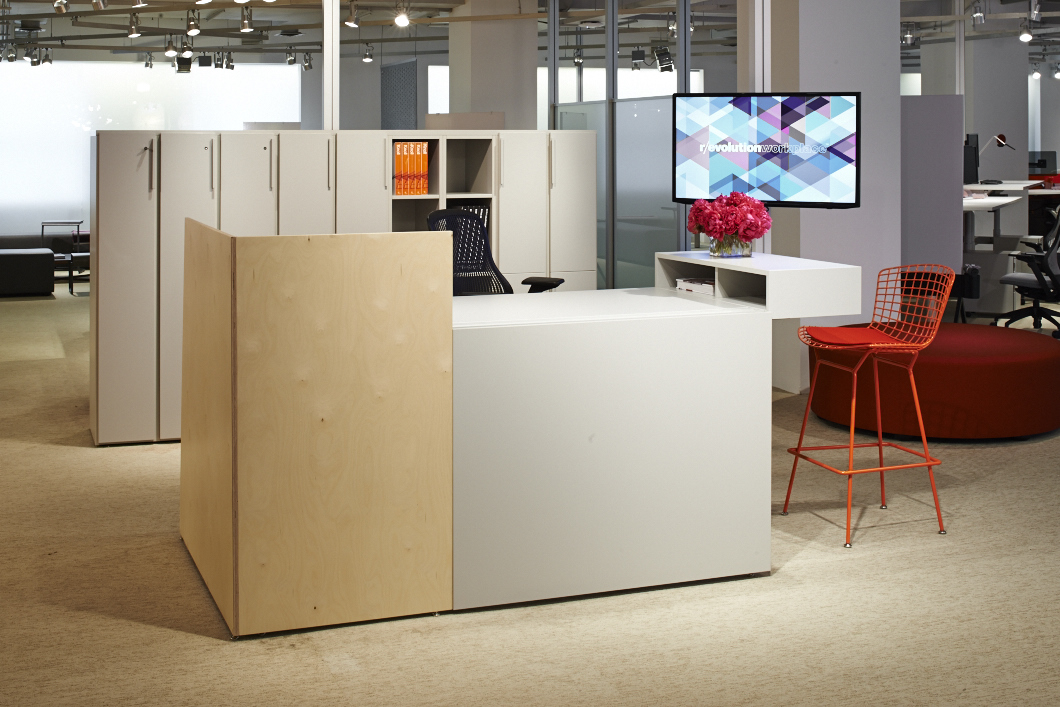 Adaptive Planning
Adaptive planning uses movable elements to define a variety of work settings, allowing flexibility to meet changing needs and enabling people to shape their work experience. Adaptive planning seeks to connect people to each other and to the organization by creating spaces for shared work and social activity.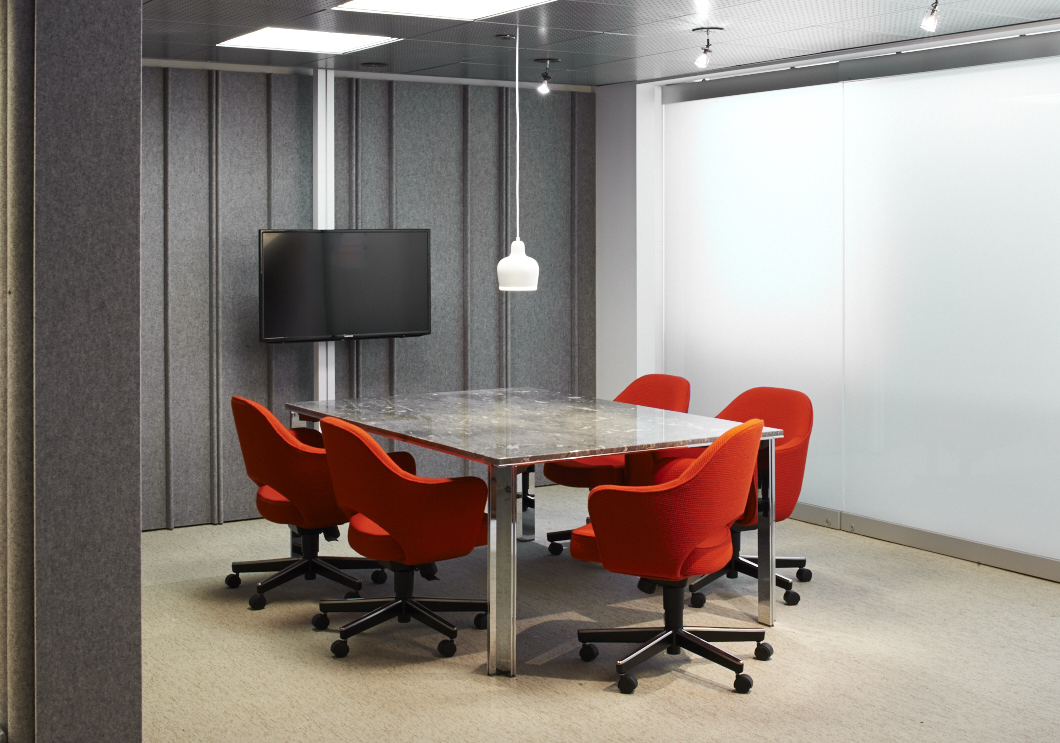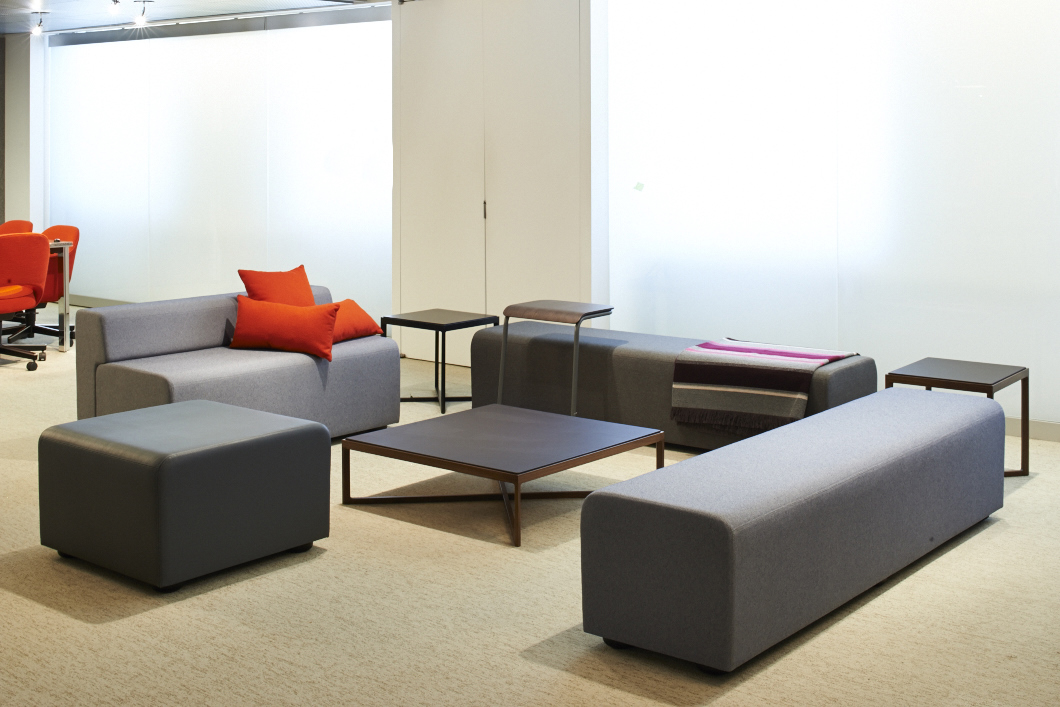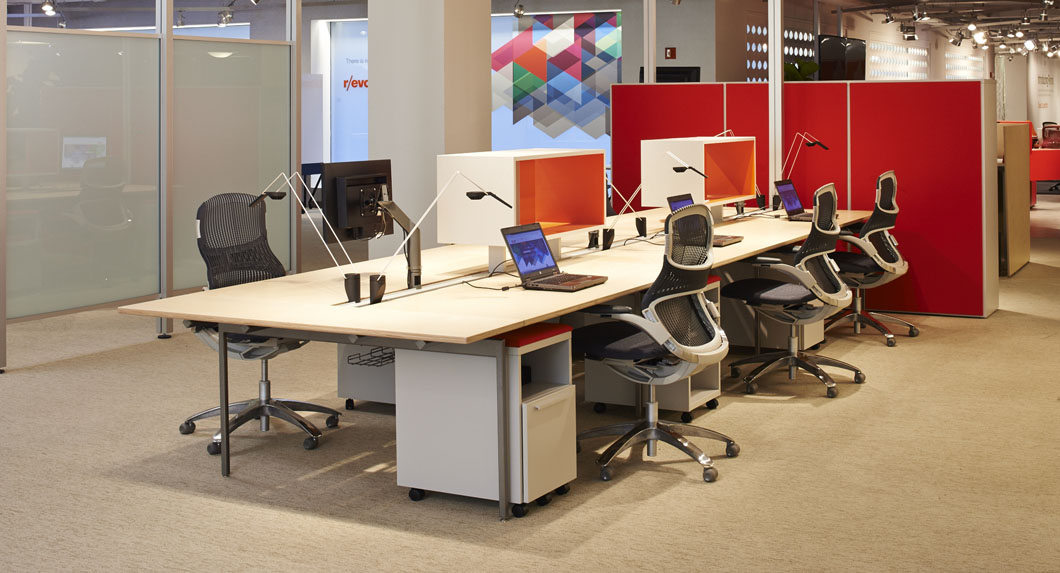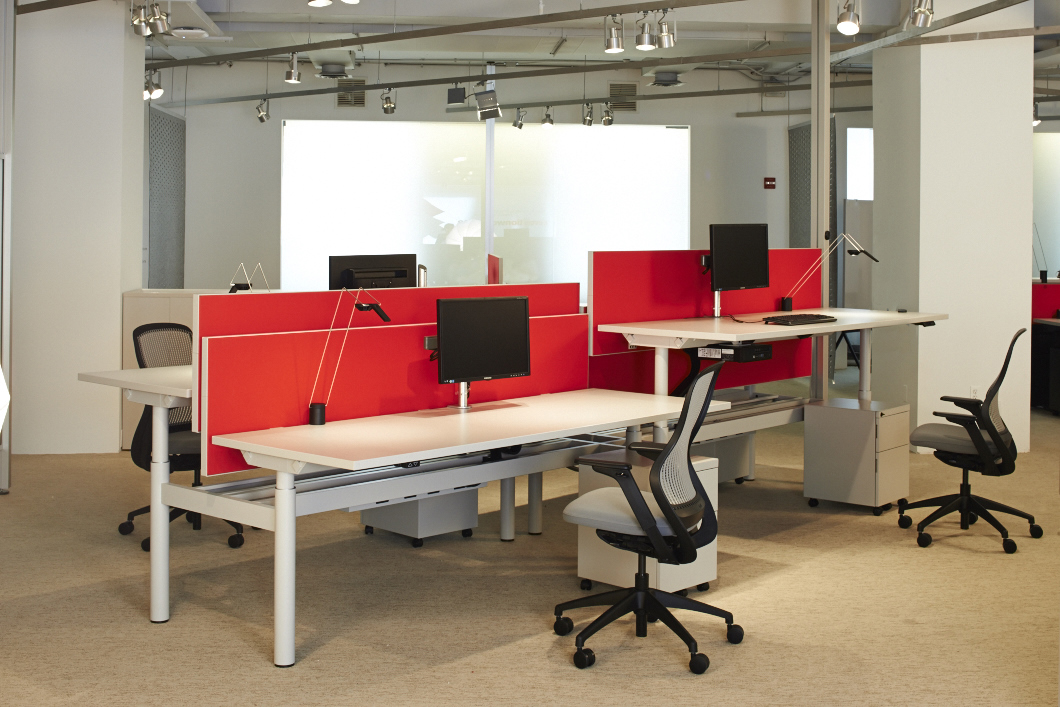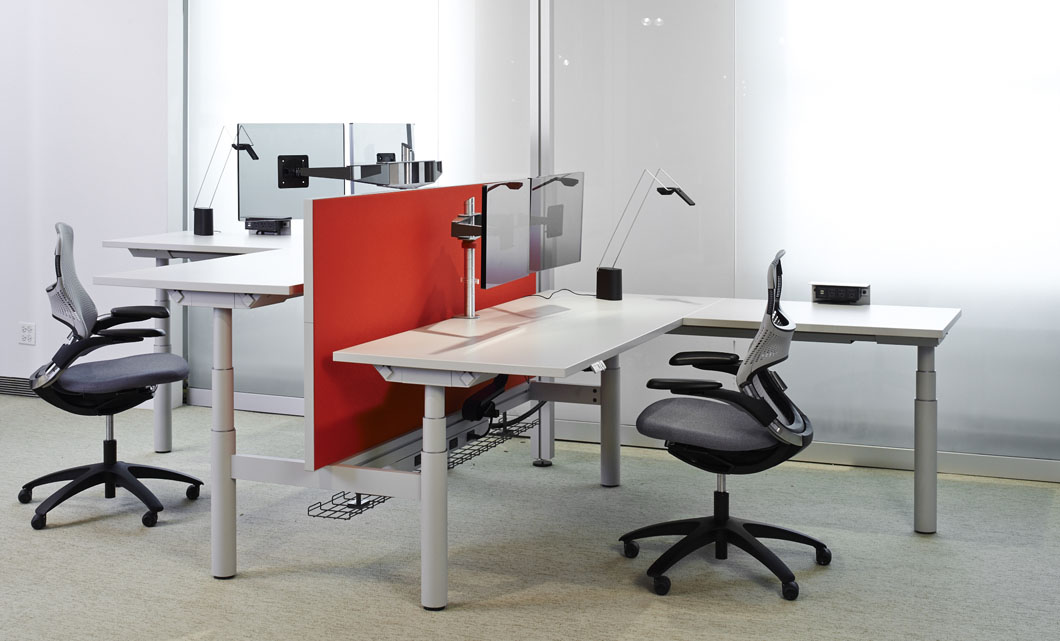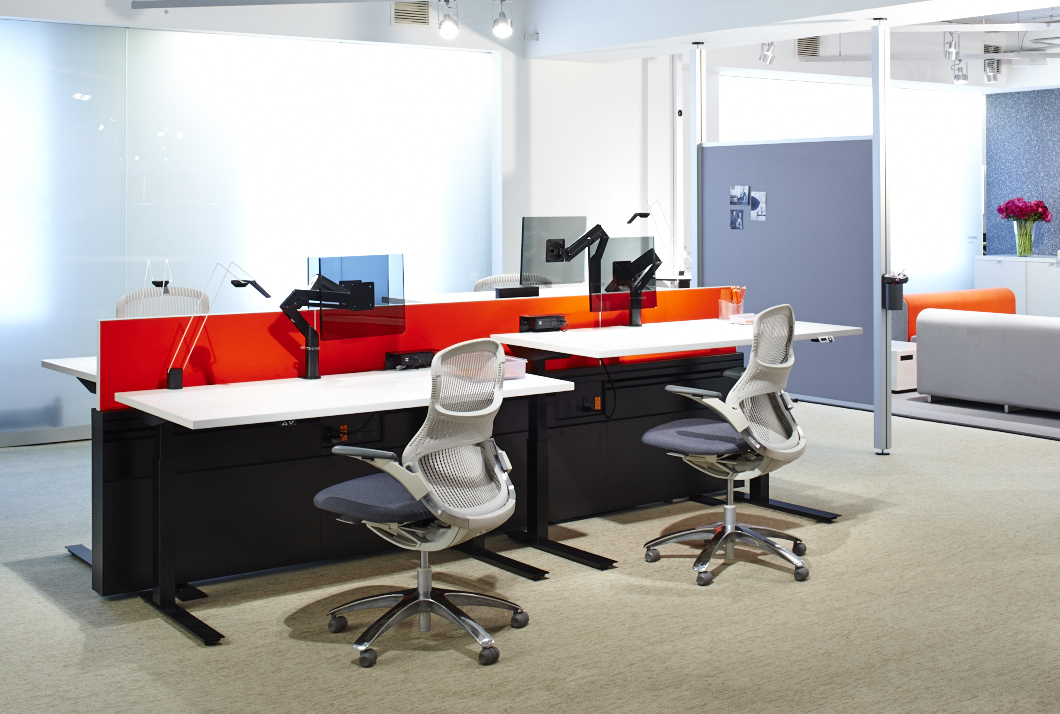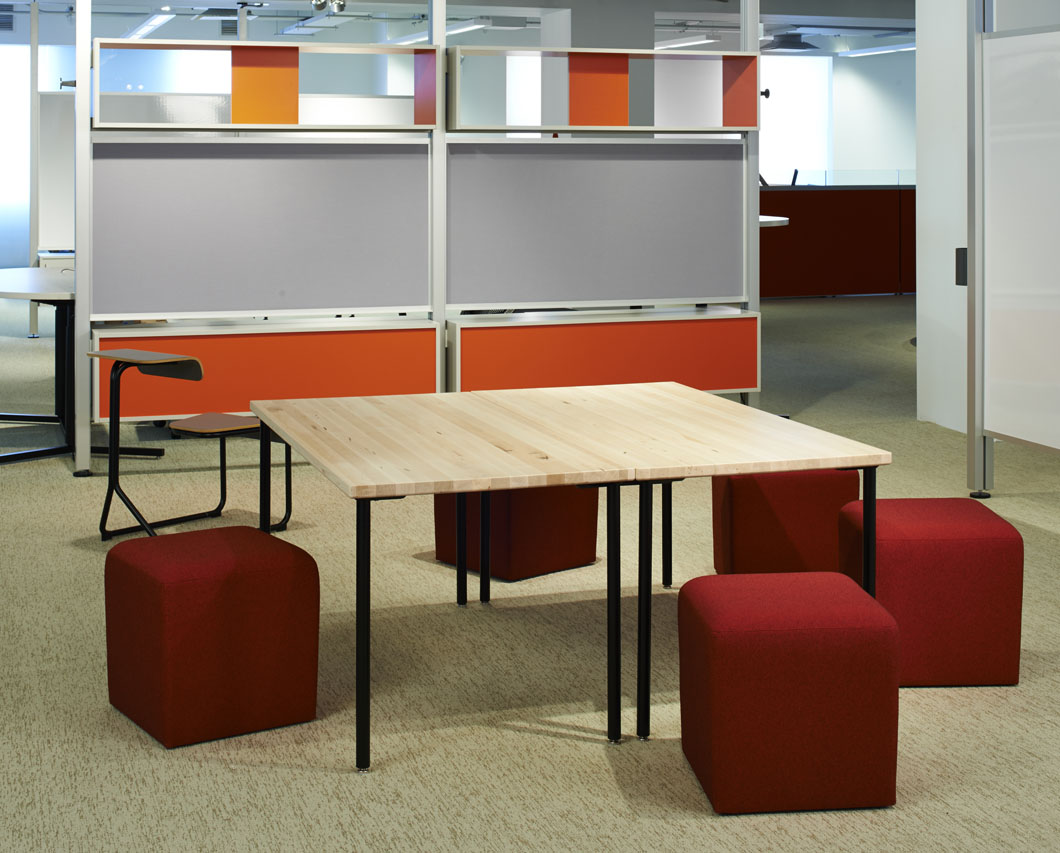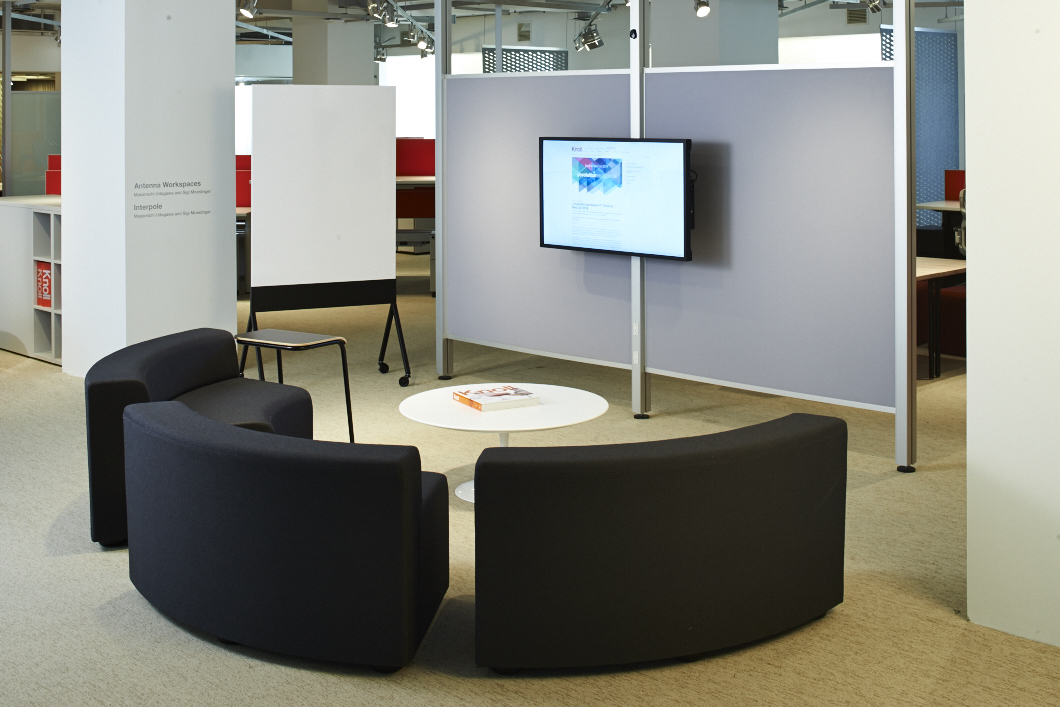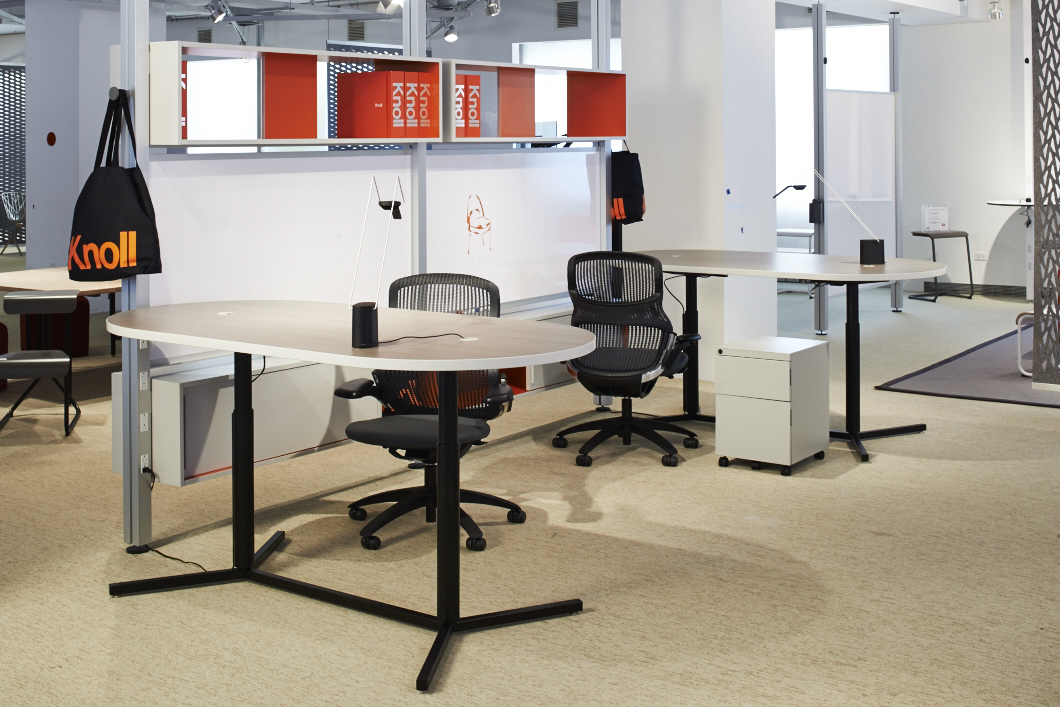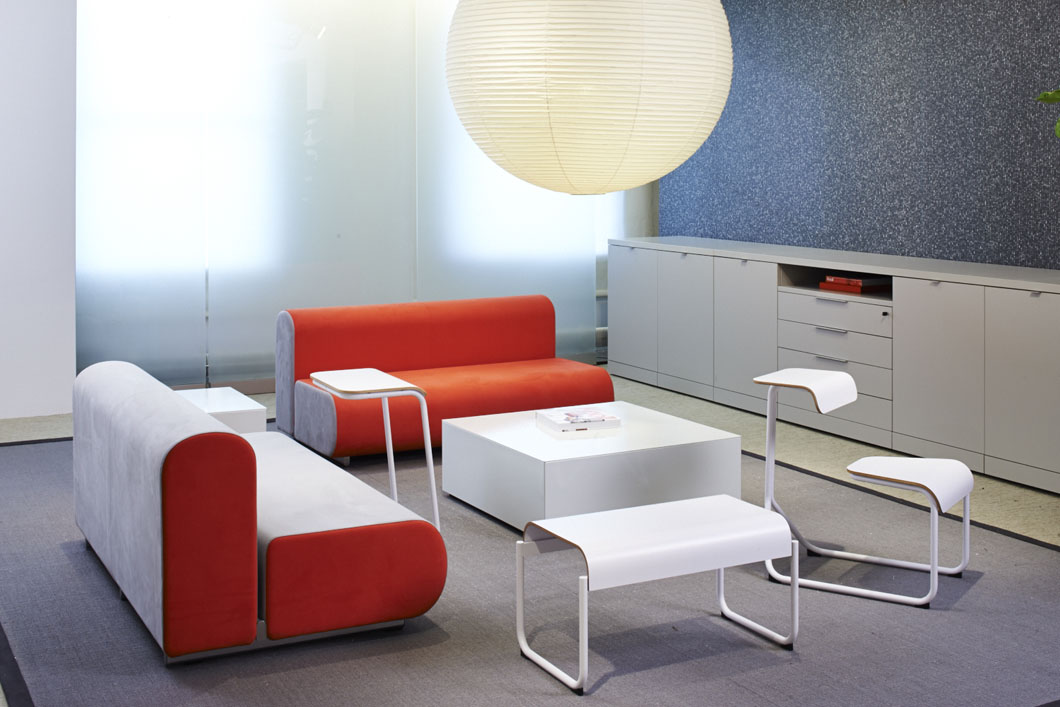 Efficient Planning
Efficient planning seeks to maximize space utilization and minimize real estate cost—sometimes coupled with alternative workplace strategies like flextime and free-address. An overall reduction in size of primary workspaces serves to flatten organizational structures and emphasize shared and team work.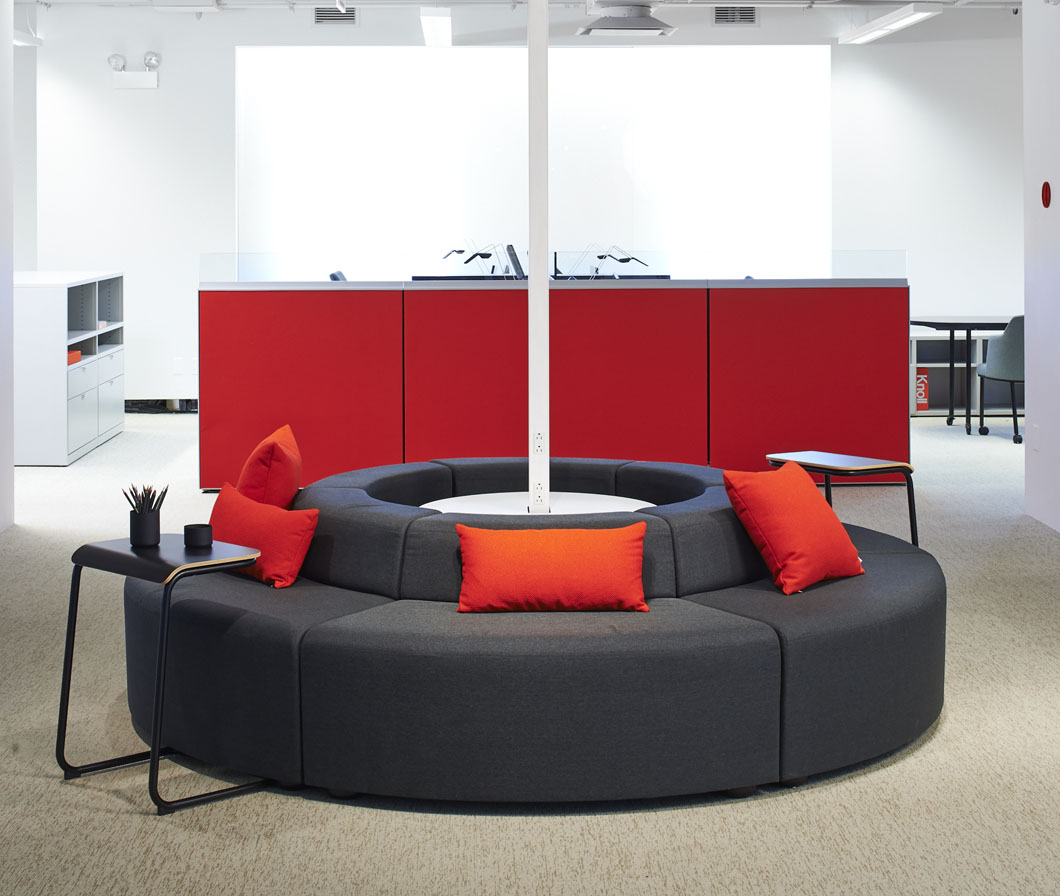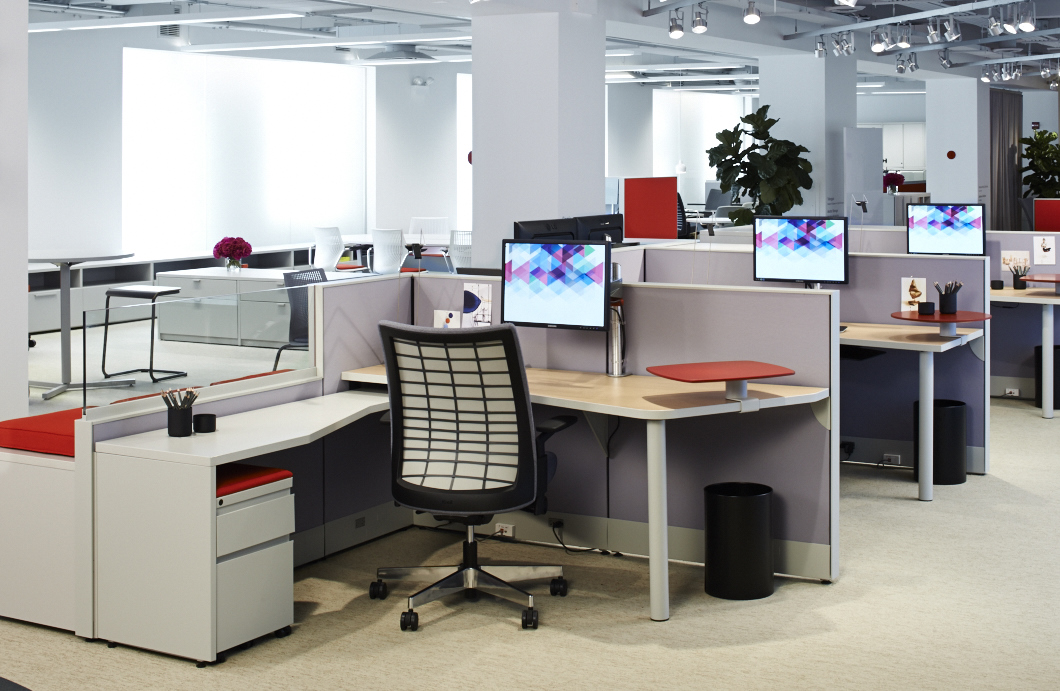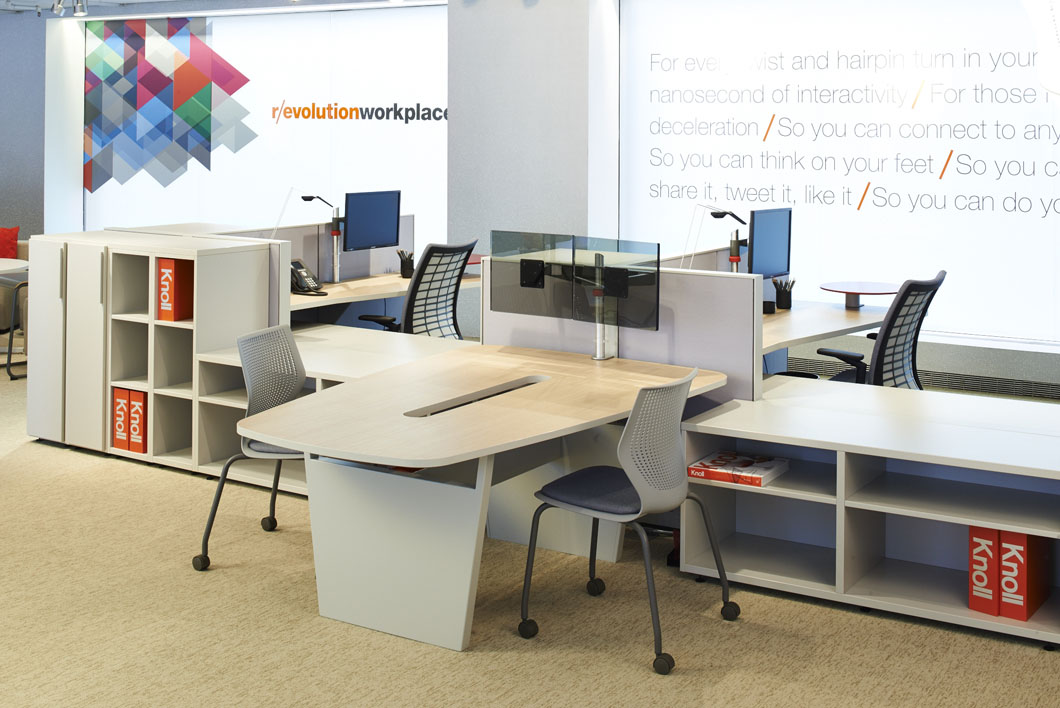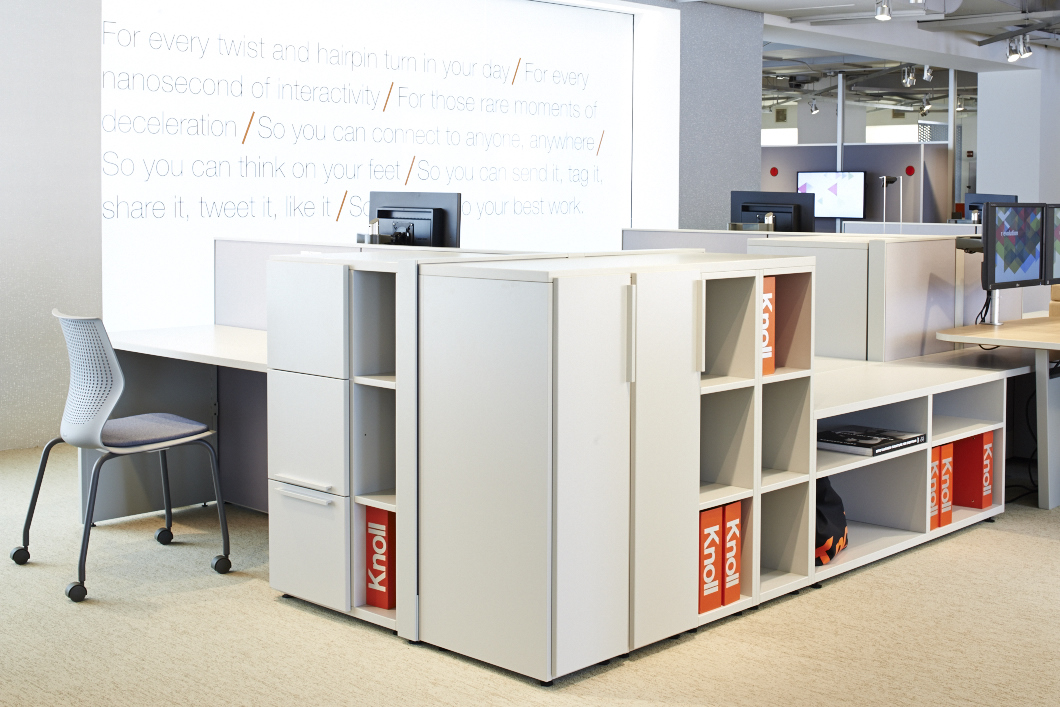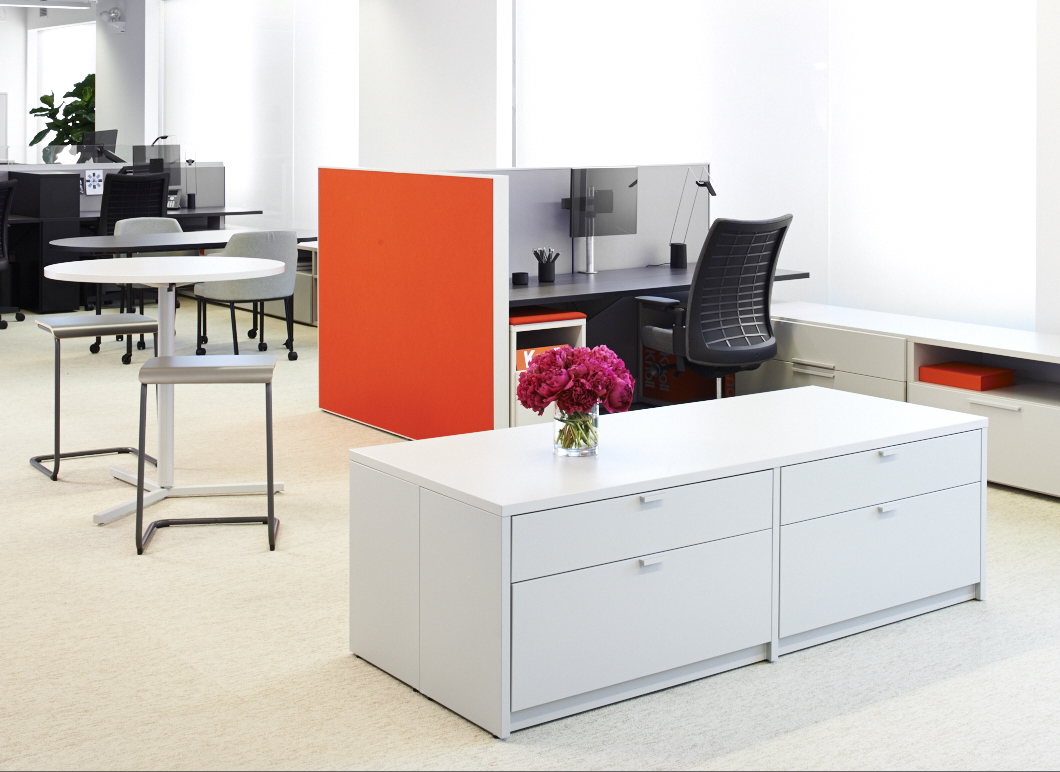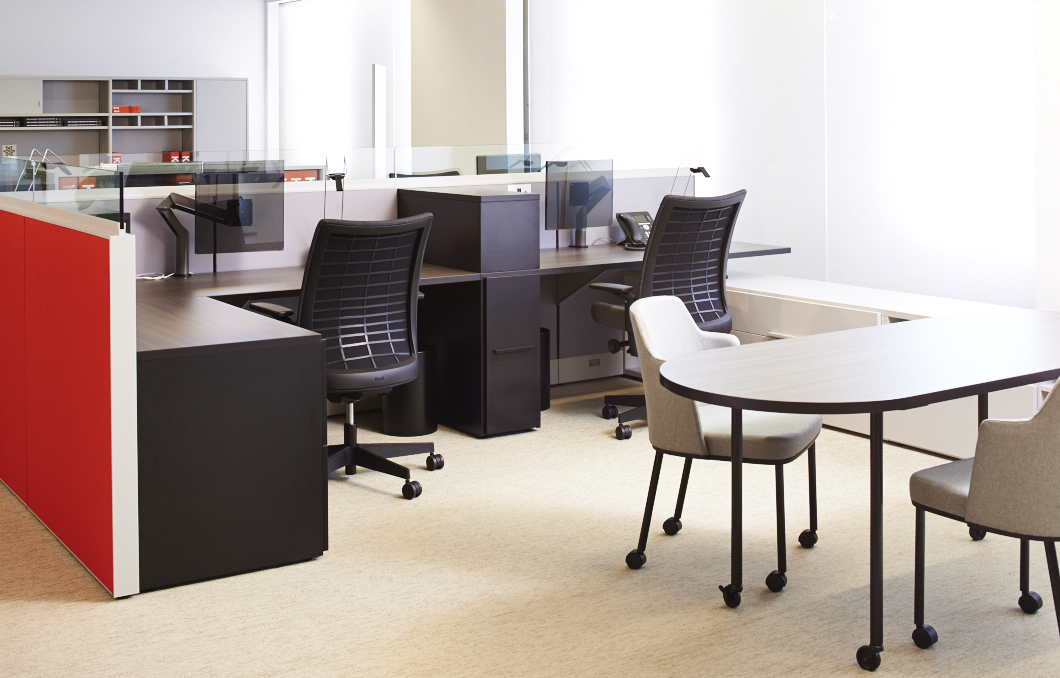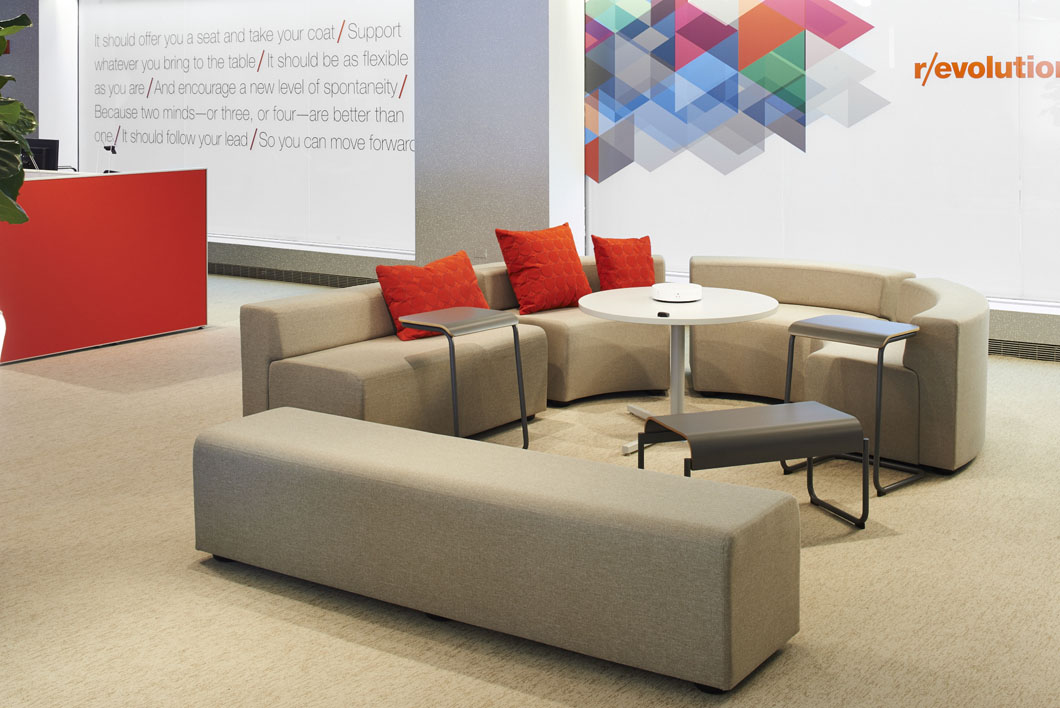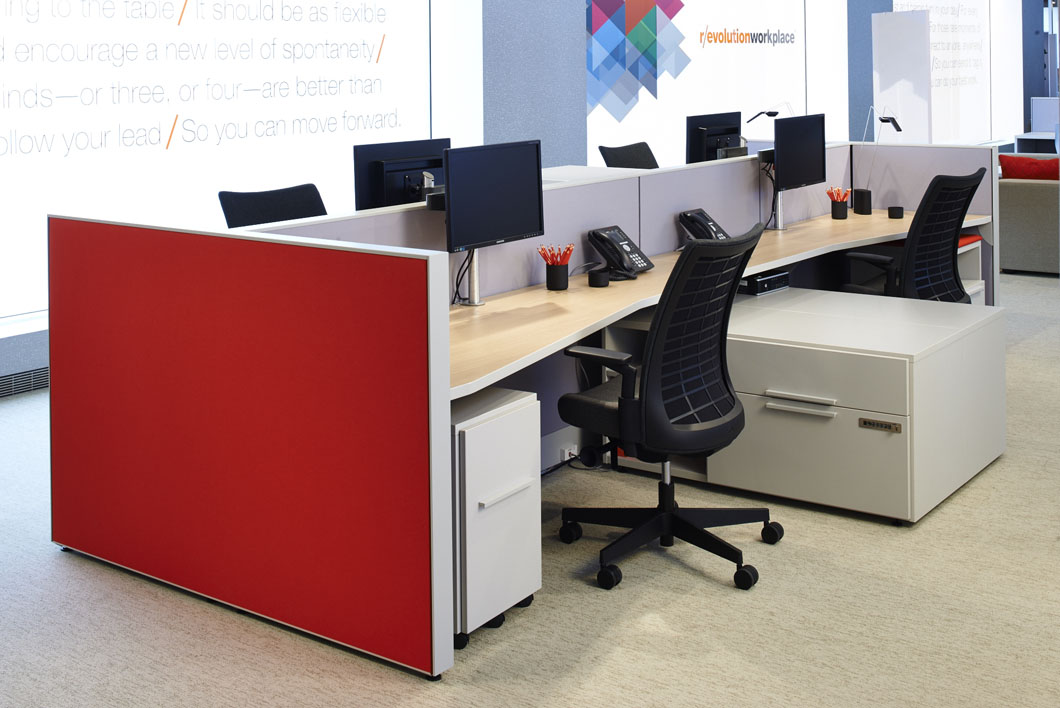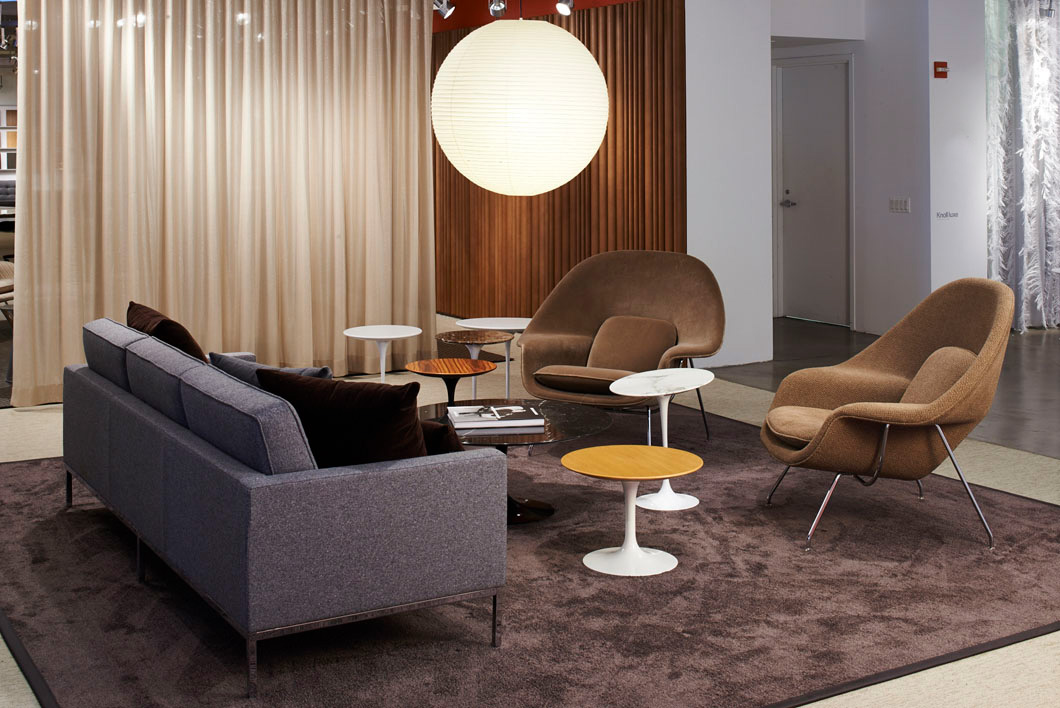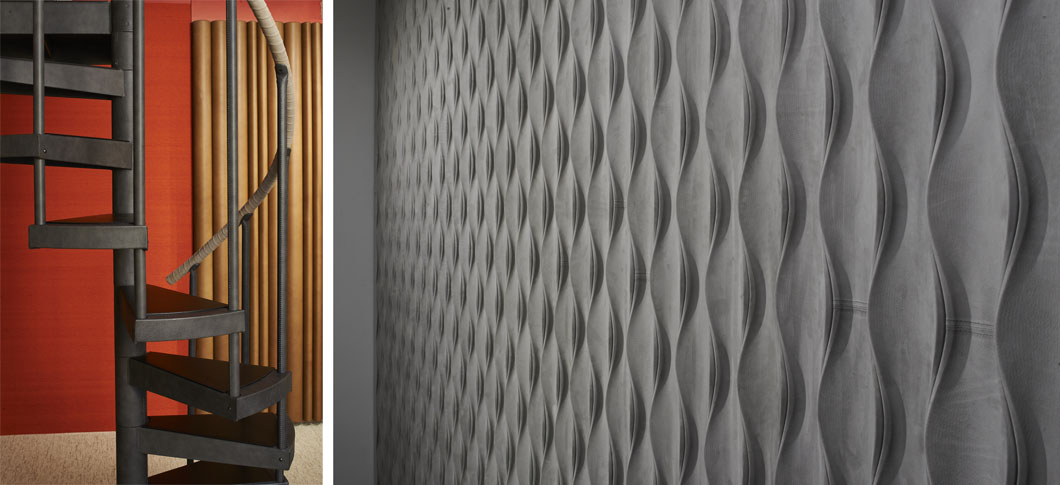 Perimeter Planning
Perimeter planning is a classic approach—fixed, enclosed spaces line the architectural perimeter and open spaces are positioned toward the building core. Professional and structured, Perimeter chiefly supports focus work.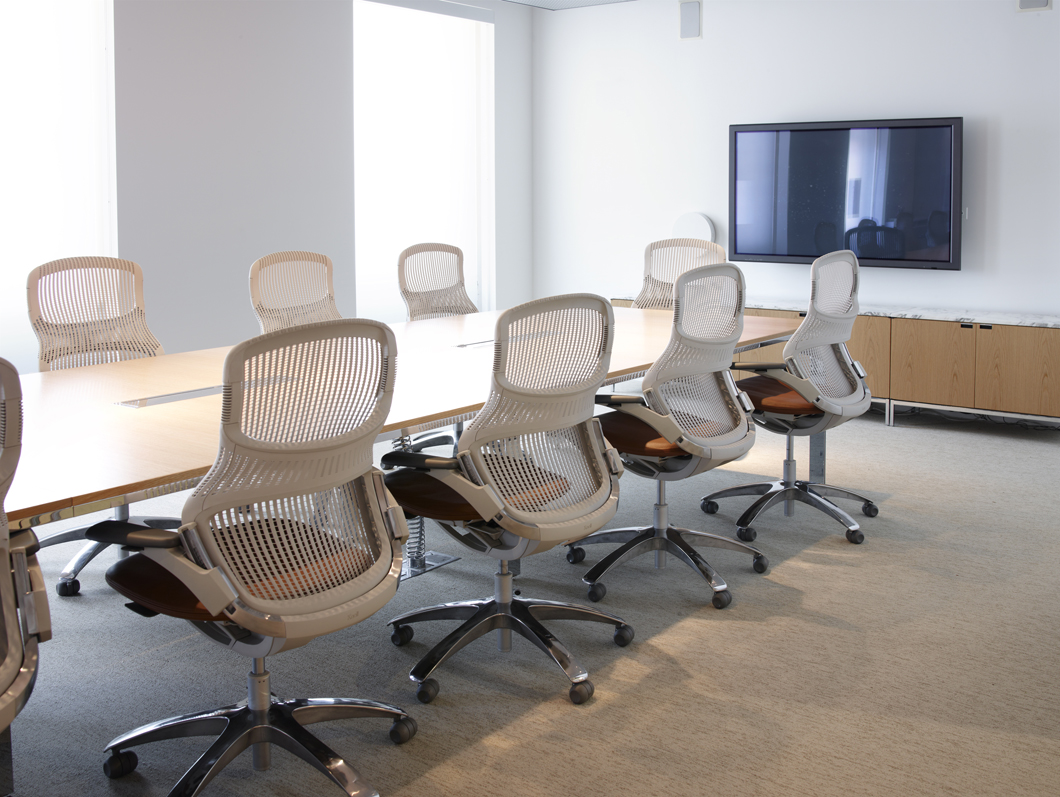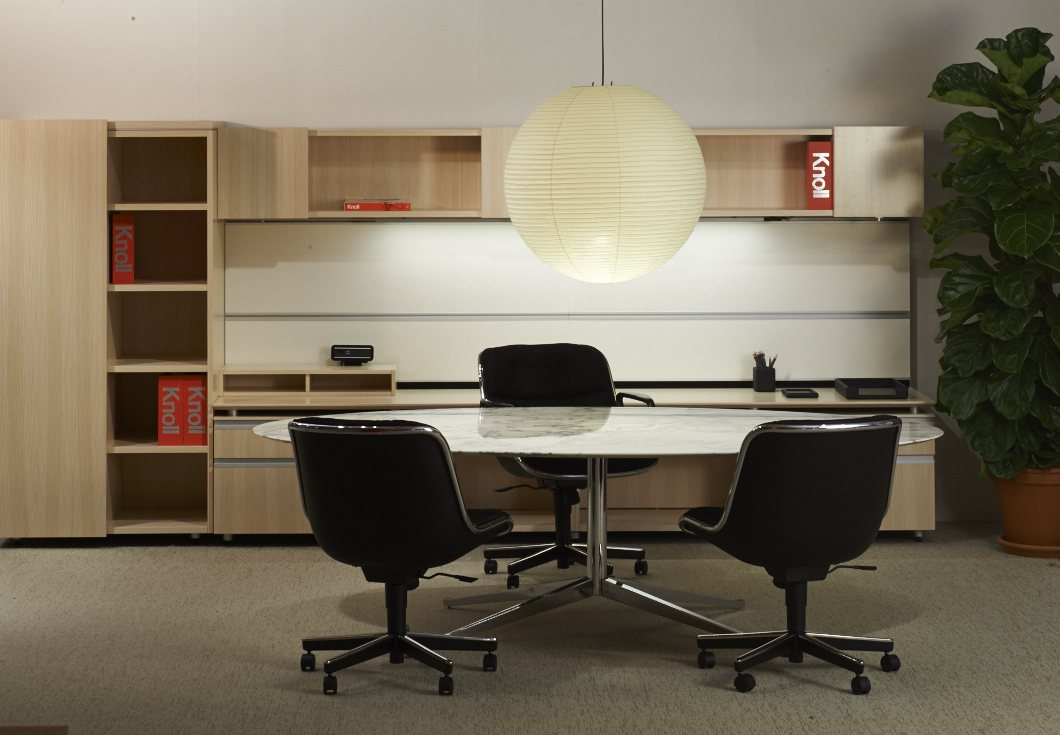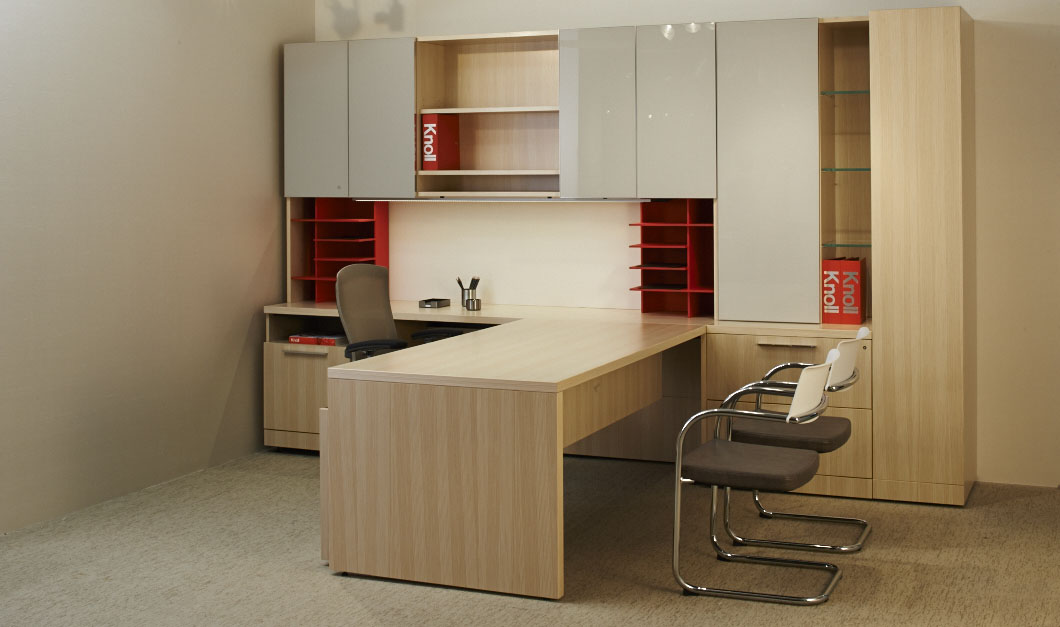 Core Planning
In Core planning, open spaces access the architectural perimeter and enclosed spaces line the building core. A lack of barriers along the perimeter brings natural light into the workplace, along with a sense of parity. Core planning allows for a balance of focus, shared and team work.