Features
Knoll New York Home Design Shop Celebrates a New MoMA
Display highlights Knoll designs from The Museum of Modern Art's permanent collection
Following a renovation, The Museum of Modern Art reopens on Monday, October 21st. The reimagined MoMA features expanded galleries and spaces for performance, conversation and art making, allowing viewers to see the institution's vast collection—which also includes a plethora of designs from Knoll's over eighty year history—from a fresh perspective.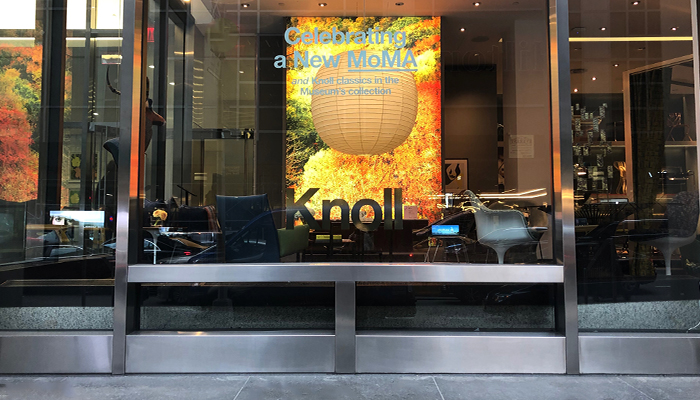 To celebrate MoMA's reopening, the Knoll New York Home Design Shop created a commemorative vignette and window design. The display features pieces from the Museum's permanent collection, including the Cesca and Wassily chairs designed by Marcel Breuer; the Brno and Barcelona chairs by Ludwig Mies van der Rohe; and the Hat Trick chair designed by Frank Gehry.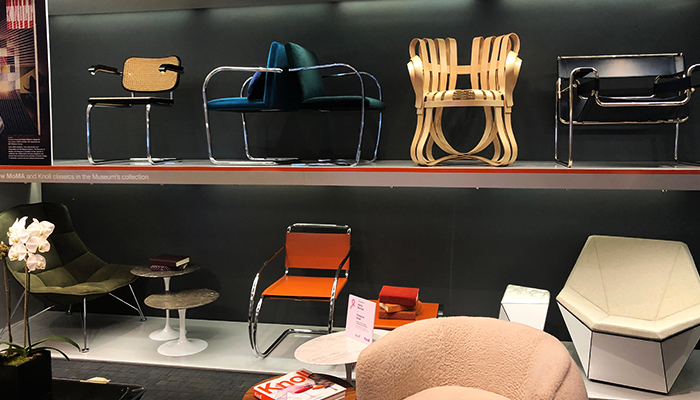 Additionally, the display honors the pioneering work of Florence Knoll, highlighting the 1948 601 Madison Avenue Showroom design by the late designer and Knoll graphic designer Herbert Matter that appeared in a MoMA exhibition.