Features
MarketWatch Features Knoll Approach to Designing for Balance and Choice
Knoll in the News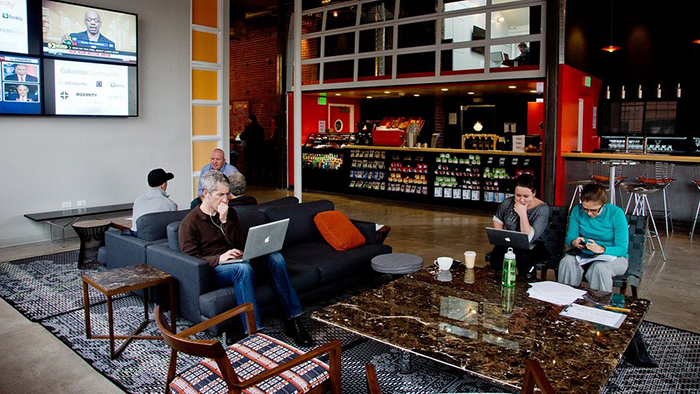 MarketWatch, the financial news site, featured Knoll in a March 31, 2016, in a piece on a growing number of workplaces that consider individual choice by providing a wide variety of spaces, accommodating a range of experiences and workstyles. The piece focused on the increasingly common practice of providing hoteling, hot desking and free address spaces rather than more traditional assigned desk spaces. The shift has created a need for unassigned, collective spaces that include varied settings to allow "employees to choose where in an office they prefer to work, based on the task at hand," as the MarketWatch piece explained.
As an example, the article describes Galvanize's Denver workspace, a Knoll installation. The tech incubator company worked with Knoll in 2013 to create a multi-use "innovation ecosystem" that would enable the critical social networks and business support systems to foster successful entrepreneurial initiatives.
The piece also quoted Alana Stevens, Senior Vice President, Chief Marketing Officer, Knoll, around the ideas of employee empowerment and workplace experience. The article reads: "To accommodate these changes, new, 'balanced' workspaces include a variety of settings; rather than designating specific furniture, such as a few benches, for individual work, offices are beginning to create spaces with a variety of furniture, such as a large farm-style table where individuals can choose to work if they want, said Alana Stevens, the chief marketing officer at Knoll, a top design and furnishings firm. And the function of different pieces of furniture or spaces where employees can work may change throughout the day."
The full article is available on MarketWatch.