Mona Ross Berman Mixes Old and New

From Philadelphia-based Interior Designer Mona Ross Berman on a recent Chestnut Hill, Pennsylvania residence:
This project was for a young, growing family in Philadelphia. They have mid-century modern taste and we needed to blend that with their 1920's traditional home. I love mixing periods of furniture and architecture in unexpected, but complementary ways. I believe this helps give a space a more authentic, layered look and feel. Hence, many rooms in this house were sprinkled with iconic Knoll pieces. In fact, as soon as I saw this house, I knew that grand foyer called for a round, wood top Saarinen table to set the tone.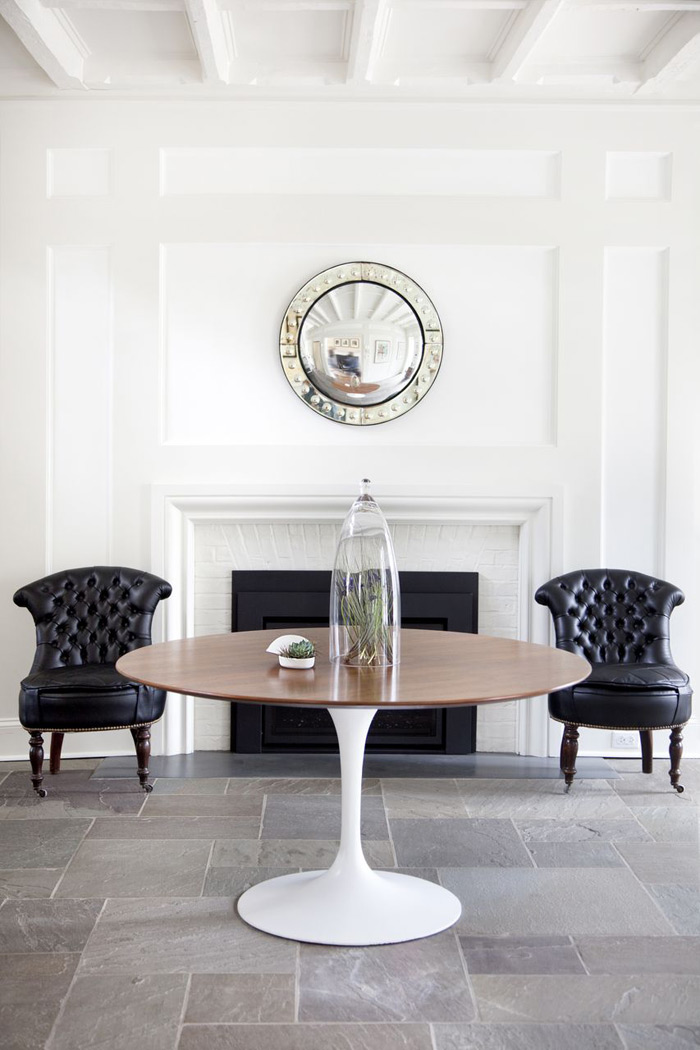 That wood-topped Saarinen table in the house's entry off sets the house's nearly century-old details.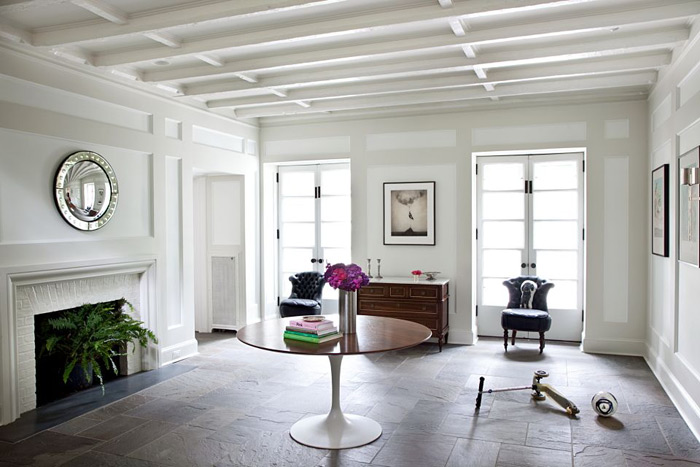 Another view of the foyer and the sculptural Saarinen table.

Two Jens Risom lounge chairs add texture and grace to the living room.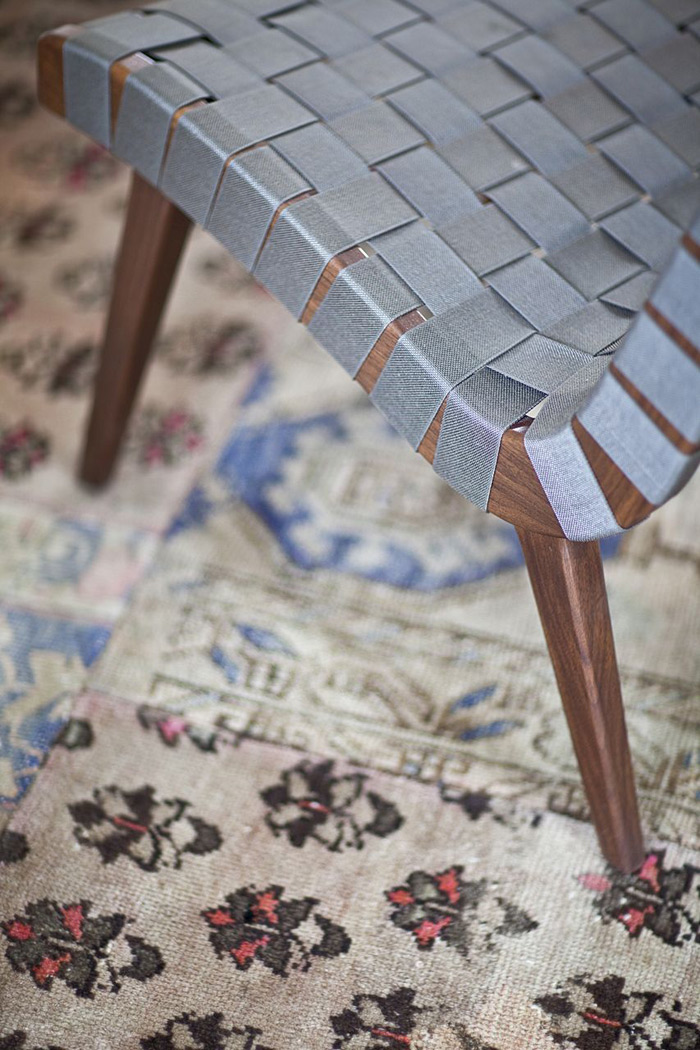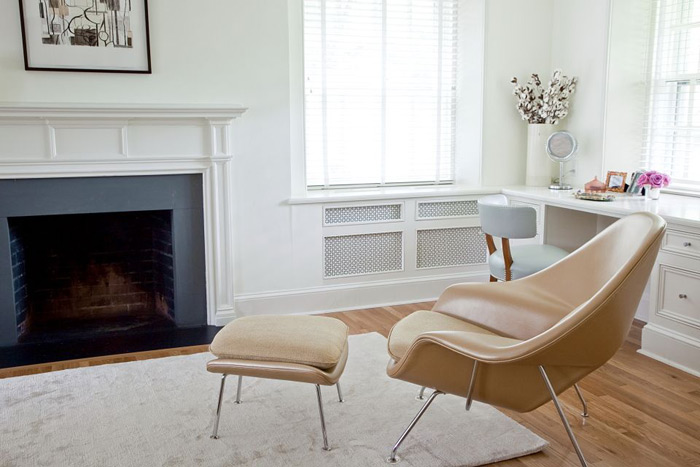 A sitting room off of the master bedroom features an inviting Womb Chair upholstered in rich leather.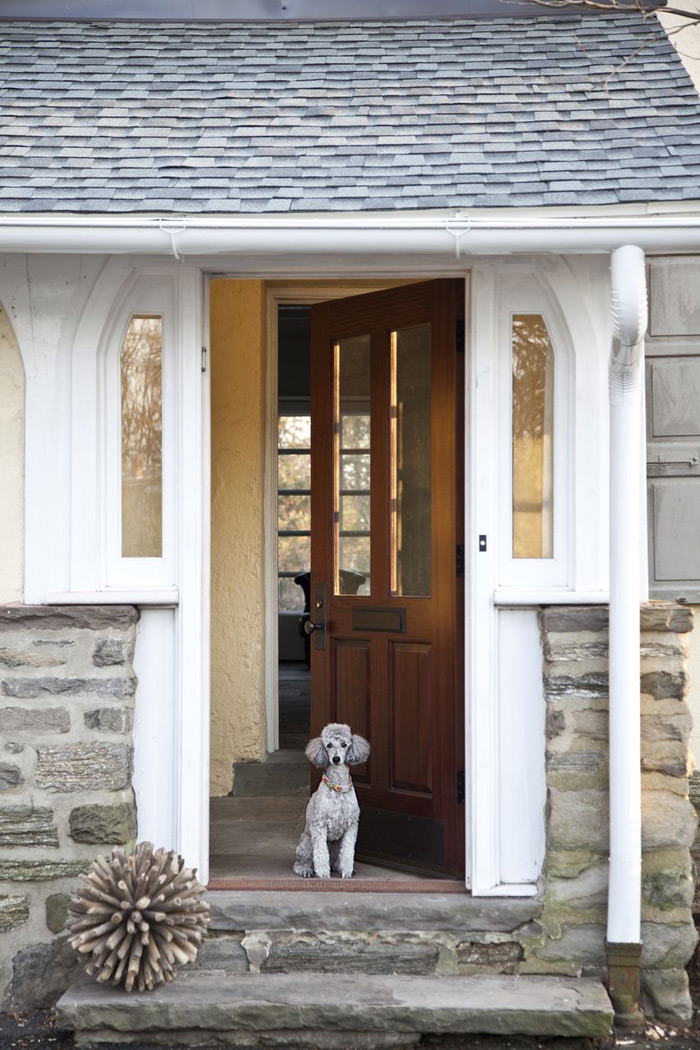 Photographs courtesy Courtney Apple Photography