Features
Architectural Digest and The Wall Street Journal Magazine Feature the Newson Aluminum Chair
Marc Newson's latest work for Knoll is already making waves with industry tastemakers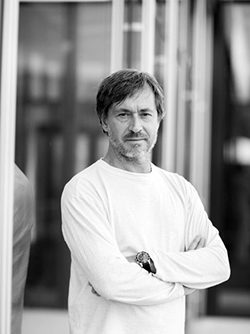 The latest addition for Knoll, the Newson Aluminum Chair by Marc Newson, was released at the 2018 Salone del Mobile in Milan and is quickly gaining notoriety among design insiders at Architectural Digest and The Wall Street Journal Magazine. Trained in sculpture and jewelry design, Marc Newson has established himself as a leading industrial designer, working on products ranging from furniture to automobiles to pens. Honoring the company's rich heritage, Newson's design for Knoll is a forward-looking expression that synthesizes simplicity, material and precision in the modernist tradition.
Architectural Digest highlighted Newson's ability to innovate and bring the timelessly modern aspects of the brand's heritage into contemporary design. Describing the Newson Aluminum Chair, Architectural Digest cites it as a piece, "whose very form stretches the boundaries of time, hearkening back to its predecessors in its essence while catapulting forward with a futuristic silhouette," adding that the piece, "is simultaneously a celebration of Knoll's indelible legacy and a showstopping statement of the radical forms for which Newson has become known."
Architectural Digest further underscored how the design spans back throughout the company's deeply rooted history in Modernism and the Bauhaus. The cantilevered form of the Newson Aluminum Chair takes influence from Mies' Brno Chair and, "the tubular steel construction revolutionized at the Bauhaus," Benjamin Pardo, Knoll Design Director, told Architectural Digest, "which is transitively tied to Knoll." In addition, the Newson Aluminum Chair references Marcel Breuer's cantilevered 1928 Cesca Chair, with Newson's mesh serving as a contemporary counterpart to Breuer's caning.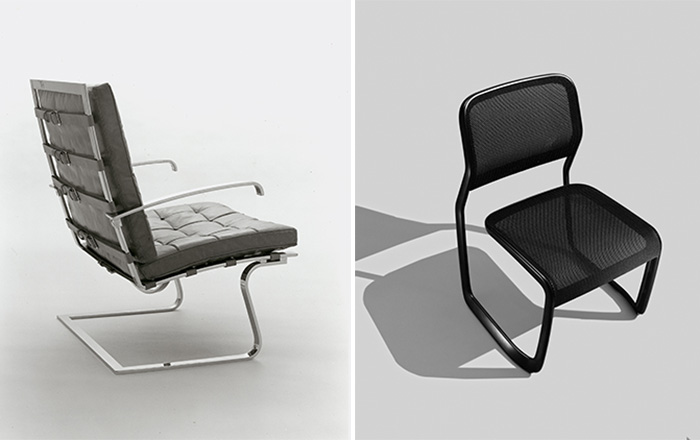 The Tugendhat Chair by Ludwig Mies van der Rohe (1930) and the Newson Aluminum Chair by Marc Newson (2018).
Newson also told Architectural Digest that he applied his approach for sculpture and jewelry design to the creation and production of his chair for Knoll. With an emphasis on the experience of a modern work of design, Newson mused that, "Furniture has a similar relationship to the body as jewelry in that neither can really work without a body. They're only whole with a person."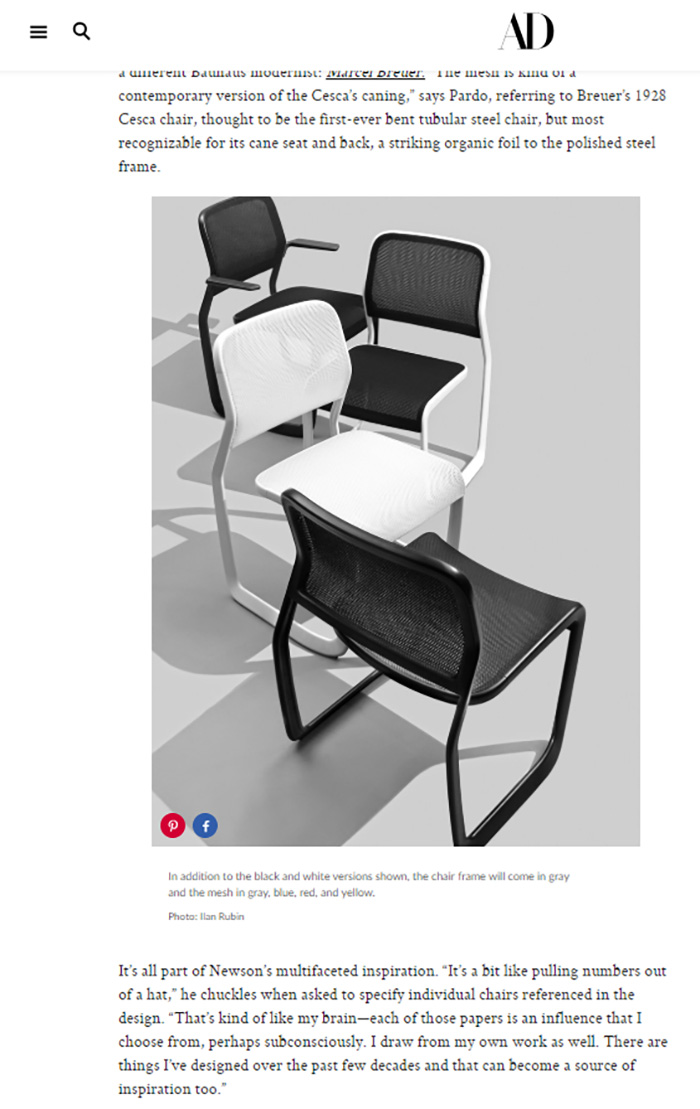 The April 2018 Wall Street Journal Magazine also featured the Newson Aluminum Chair. Selected as a must-know of recent news in style and culture, the magazine highlighted the piece's "futuristic panache."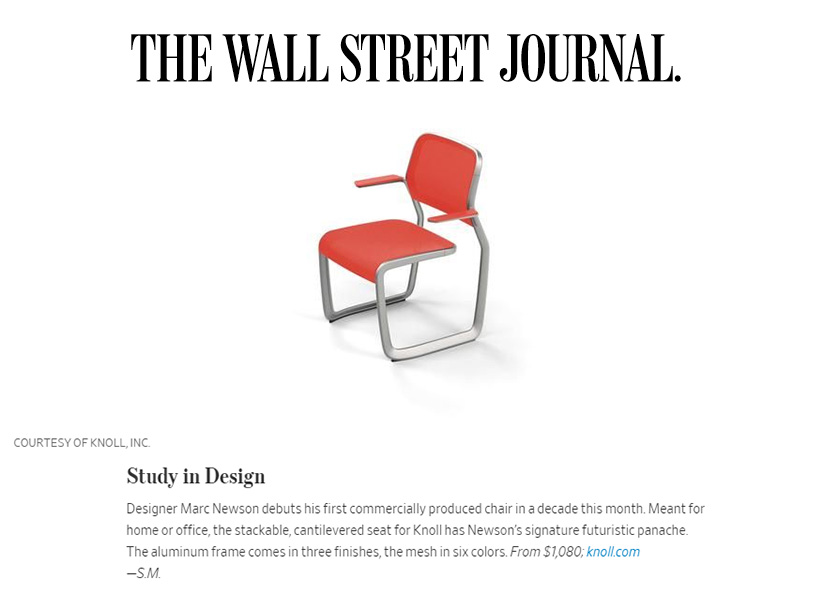 Digital architecture and design magazine designboom also took note of the Newson Aluminum Chair's futuristic aesthetic and forward-thinking sensibility. The publication highlighted Newson's overall inspiration for the piece and celebrated the piece's ability to bring the design principles of Mies van der Rohe's 1928 Tugendhat Chair into modernity with grace.