Features
Supreme Previews Knoll Wassily Chair
Bauhaus design upholstered in leopard Edelman hide leather turns heads
Supreme, the American fashion brand known for its eclectic range of collaborations, previewed its Fall 2019 collection featuring a limited edition Wassily Chair. Upholstered in Edelman hide leather, the collaboration between Supreme and Knoll reimagines Marcel Breuer's iconic chair from 1925.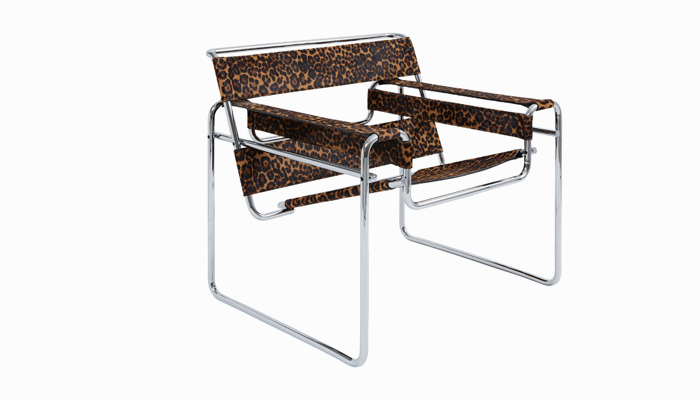 Design aficionados immediately took note of the Supreme Wassily Chair – the fashion brand's first foray into furniture. GQ Australia Style and Culture Writer, Amy Campbell, commented the chair is, "a piece of Bauhaus history and a very, very big coup for whatever magician heads up collaborations at Supreme." Additionally, of the Fall collection preview, Highsnobiety Fashion Editor, Max Grobe, wrote, "the Knoll Wassily x Supreme Chair is symbolic of the Bauhaus art movement, but with a brazenly modern modification." Lastly, writer Tyler Watamanuk of Garage magazine highlighted the chair's unique Spinneybeck® upholstery, noting, "The loud leopard print, a signature motif of sorts for Supreme, only adds to the chair's allure."
Available for preview on the fashion brand's website, the limited edition Supreme Knoll Wassily Chair will debut in Fall/Winter 2019.