Features
The New York Times Spotlights Knoll Rockwell Unscripted in Work from Home Feature
Rockwell Unscripted Mobile Storage Cart noted for its flexibility in remote work environments
In search of the best solutions for decreasing clutter in newly adopted work from home culture, The New York Times Design Writer Tim McKeough selected the Rockwell Unscripted Mobile Storage Cart for the April 20 iteration of his recurring "Shopping For" series.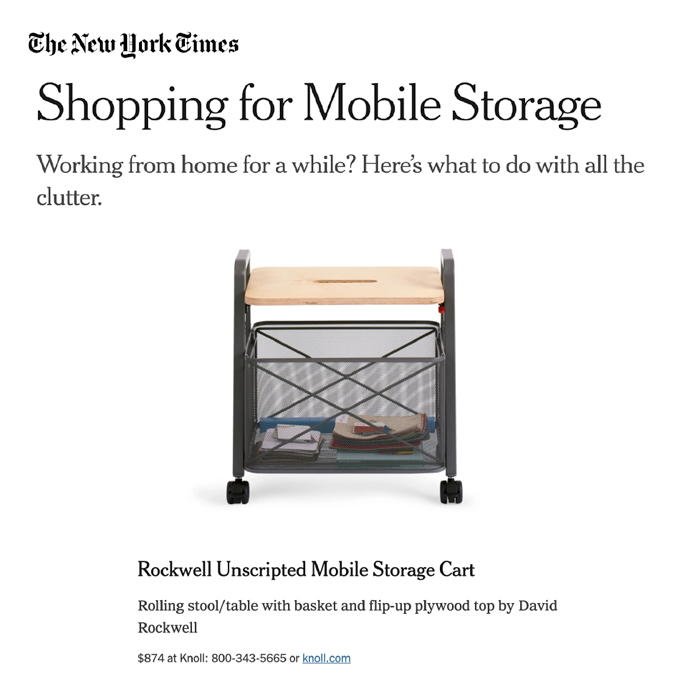 "When you work from home, digital accessories, notebooks and office supplies have a way of multiplying and migrating into other rooms, creating a mess," writes McKeough, adding, "With shelves, drawers or baskets to contain the clutter—and casters that allow it to move between rooms—a cart can go where you need it and serve multiple functions."
With its compact footprint and easily movable casters, the Rockwell Unscripted Mobile Storage Cart captures the flexibility and mobility needed to keep the impromptu home office organized and functional. Part of the Rockwell Unscripted collection, designed by architect David Rockwell, the storage cart also seamlessly integrates into the home with its hospitable feel.