Features
Office Insight, Azure, Business of Furniture and Dexigner Promote Virtual Knoll Design Days
Trade press outlets feature digital-first, free program of leading design experts
As virtual Knoll Design Days approaches, trade press outlets are taking note of the reimagined, digital-first event. Office Insight, a leading workplace design outlet, broadcasted the Knoll Design Days 2020 press release to its audience. In addition, Business of Furniture, a weekly digest of contract furniture industry news, featured the event in its May 20 issue.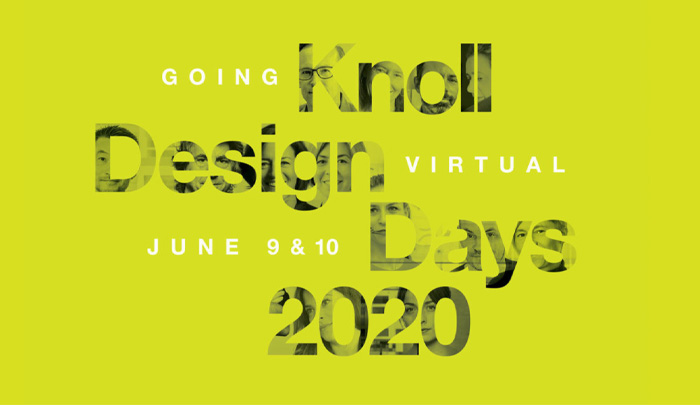 Azure, an award-winning magazine with a focus on architecture and contemporary design, praised Knoll Design Days for its accessibility and innovative spirit. "For the first time, this year's event will be offered as free virtual programming for industry insiders and design enthusiasts alike. Viewers will receive access to unparalleled expertise on design and the workplace from Knoll and a panel of experts including Piero Lissoni, India Mahdavi, David Rockwell, and Zoe Ryan," states Azure. Additionally, Dexigner, a leading online portal for design trade news, featured virtual Knoll Design Days online and through its newsletter series.
Taking place June 9-10 from noon 6pm ET daily, virtual Knoll Design Days—Exploring Opportunities for Change, explores the Knoll holistic, research-driven point-of-view by probing today's top thinkers in workplace planning and strategy; product design; architecture; interior design; and textiles. The program includes fresh thinking on strategies for planning workstations, private offices and shared spaces as well as insights about material and color.