Features
(RED) Knoll Washington Collection Furniture Raises $370k for Foundation
Sotheby's (RED) Auction curators Sir David Adjaye and Theaster Gates raise proceeds in Miami for the organization
Curated by Sir David Adjaye and contemporary artist Theaster Gates in collaboration with musician and activist Bono, the third annual Sotheby's (RED) Auction raised $10.5 million in total. Adjaye reimagined two pieces from his Washington Collection for Knoll – the Corona Coffee Table and Skeleton Side Chair – in a custom chrome and red lacquered finish for the event. Together, the pieces raised $370,000 to support the (RED) Foundation's fight against AIDS. Of the organization's work, Adjaye reflected that, "What Red is doing is a planetary thing. The beautiful thing is that if we behave like a planet, we can solve lots of problems really quickly."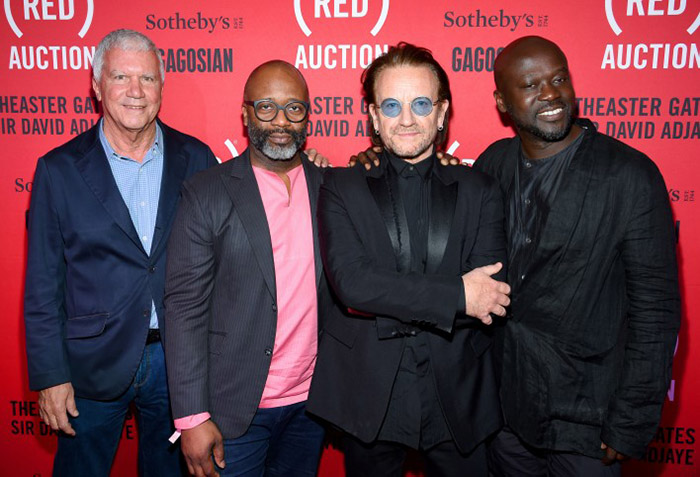 Larry Gagosian, Theaster Gates, Bono and Sir David Adjaye attend the Sotheby's (RED) Auction at the Moore House in Miami.
A public preview of the auction, presented by Gagosian, opened at the Moore Building in the Miami Design District on December 1st, World AIDS Day. On the evening of December 5th, influential figures across the realms of art, architecture, design and fashion flocked to the Moore House to view and bid on works for the worthy cause. After reaching $5.5 million, the auction's total doubled to $10.5 million following the generous matching from the Bill and Melinda Gates Foundation.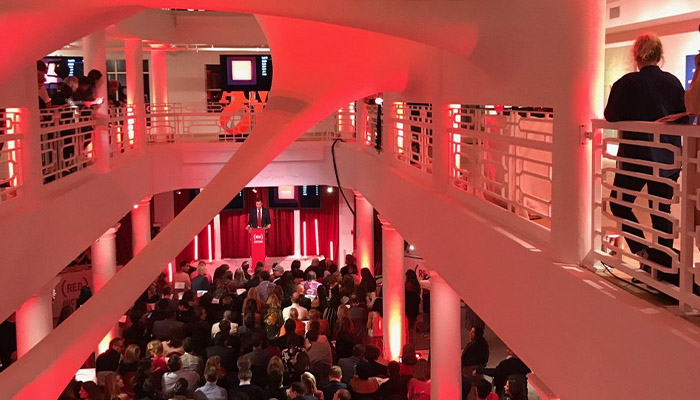 Sotheby's (RED) Auction at the Moore House in Miami.
The (RED) Foundation was established in 2002 to engage the private sector in raising funds to help eliminate AIDS in Africa. Proceeds from the Sotheby's (RED) Auction support community-based programs in Africa through the Global Fund to Fight AIDS, as well as the Rebuild Foundation in Chicago.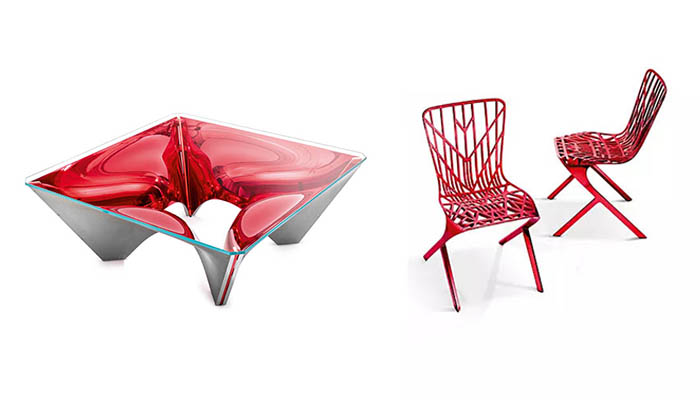 (RED) Washington Corona Coffee Table and Skeleton Chairs designed by Sir David Adjaye for Knoll.