Features
Work Design Interviews 50,000feet President Jim Misener
Misener discusses how the 50,000feet headquarters – complete with Knoll workspaces and seating – designs for culture and collaboration.
50,000feet President Jim Misener sat down with editor Bob Fox of Work Design magazine to discuss how the company utilizes thoughtful workplace planning to yield creativity, teamwork and culture. Based in Chicago, the creative agency has a 12,000 square foot space across two floors in a commercial loft building. With an open plan environment and no hard lines between disciplines, 50,000feet fosters cross-pollination at every turn, adhering to the Misener's mantra of, "No walls, no doors, no excuses."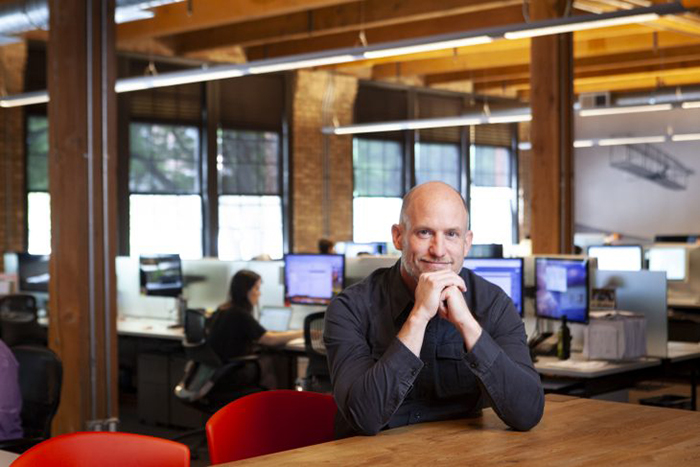 Jim Misener, President of 50,000feet, in the company's Chicago headquarters.
To achieve the cultural qualities desired of the space – collaborative, inspiring, flexible and comfortable – 50,000feet turned to Knoll. "In terms of how we designed the space, things are modular, and items are light enough to easily move so we can flex up and down as needed," states Misener, "Most of our office systems furniture are made by Knoll, who has been a client for a decade. We're a huge fan of the workplace innovation and products they provide." Of the pieces included in the project, Work Design highlighted Generation by Knoll, Antenna Workspaces and the Saarinen Executive Chair.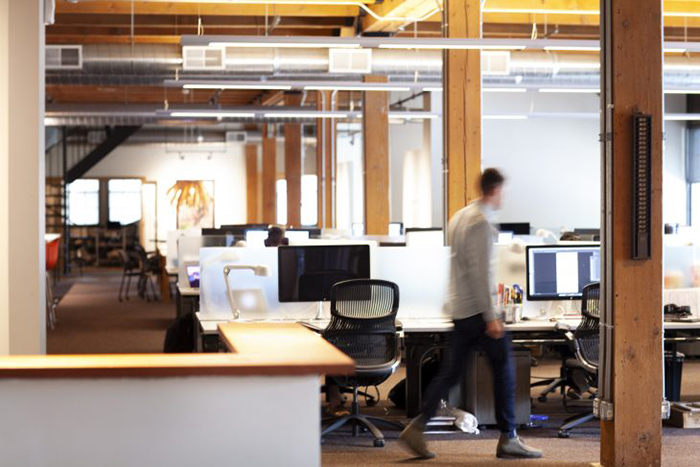 50,000feet considers its workspace an asset to their company, helping them to grow their business as well as attract and retain top talent. According to Misener, "The office has provided a flexible platform to support growth across our business and to encourage creativity across our team and projects."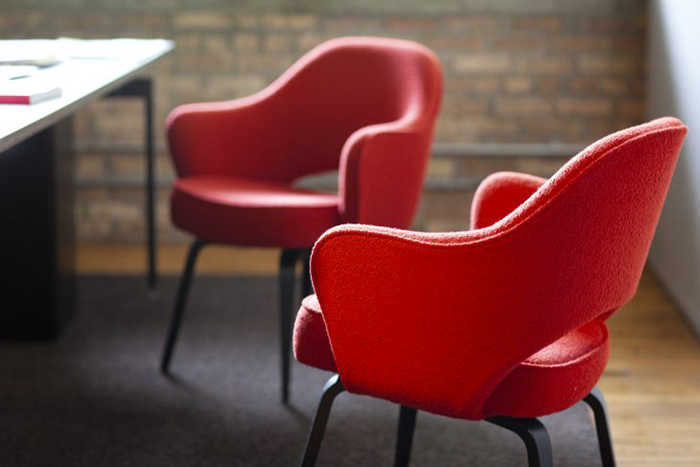 The experience of the space – meant to accommodate a variety of employee workstyles – is inviting and comfortable, leaving team members inspired and fulfilled. "The idea of ease, inspiration and comfort is really important," continues Misener, "We feel at home here."