Welcome to the 2016 Knoll Showroom.
Our collection of experience-driven environments demonstrates the power of bringing together the company's full range of innovative workplace solutions—including forward-thinking Knoll Office furnishings, KnollStudio design classics, Spinneybeck and FilzFelt architectural materials, and the diversity of KnollTextiles coverings.
The Knoll NeoCon showroom demonstrates the planning approaches defined by our workplace planning platform, r/evolution workplace™. Knoll now explores five distinct interior planning approaches—Immersive, Adaptive, Efficient, Core and Perimeter.

Immersive Planning
Immersive planning blurs the lines between work space types—to enhance interaction, invite connected experiences and create a sense of hospitality at every exchange. Comfortable furnishings and fluid boundaries characterize this group-based workplace where the actions of the people themselves define the space. The result: an environment that can transform at a moment's notice and evolve with use.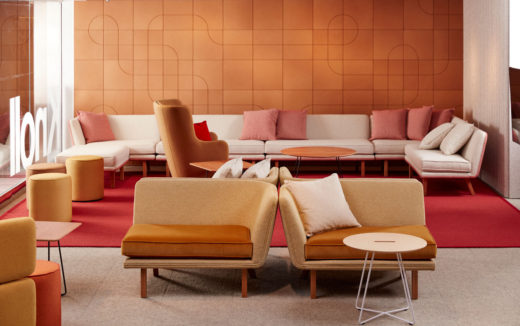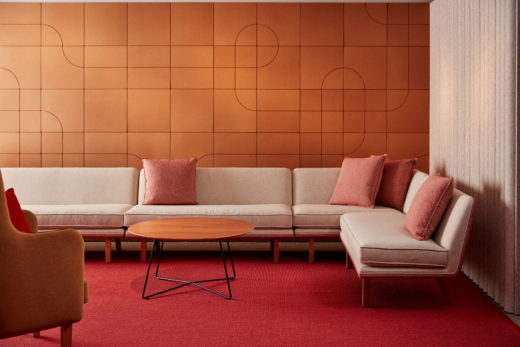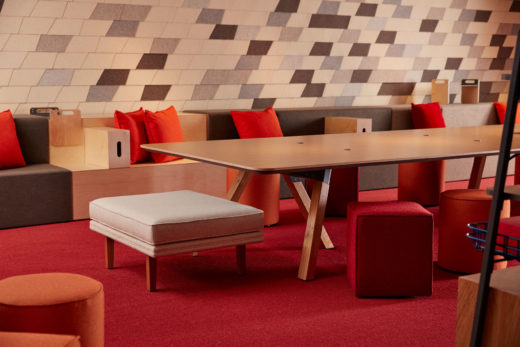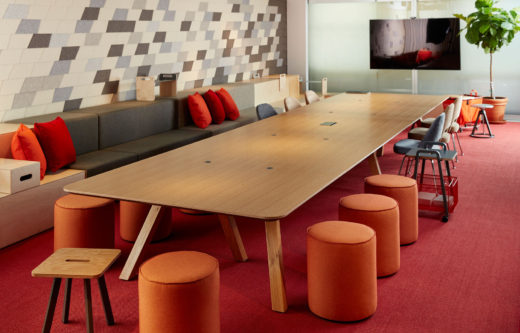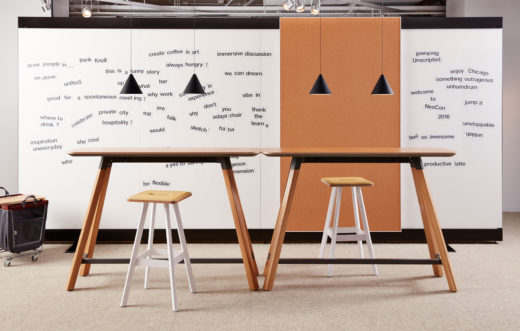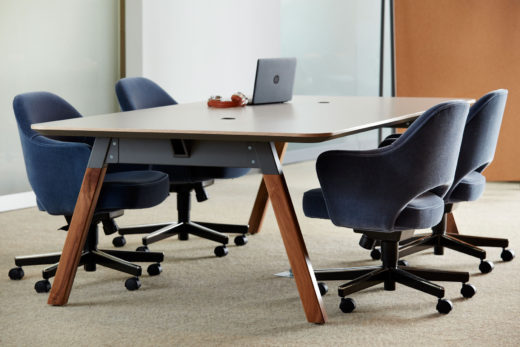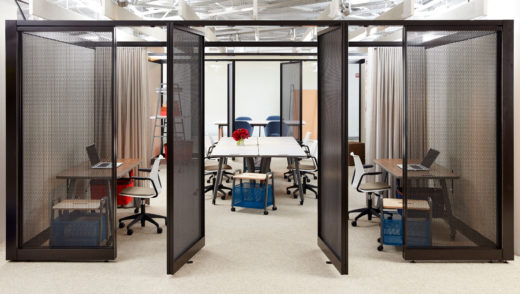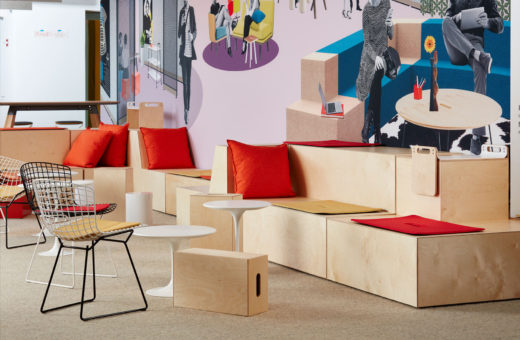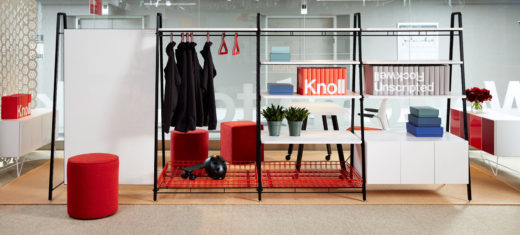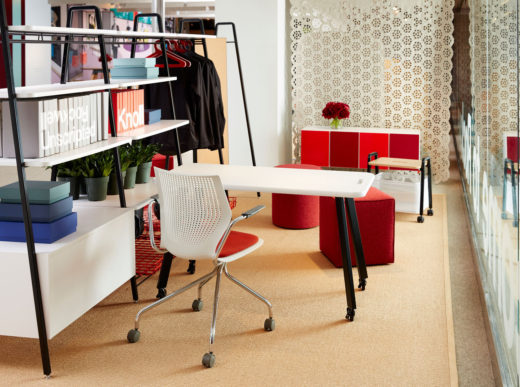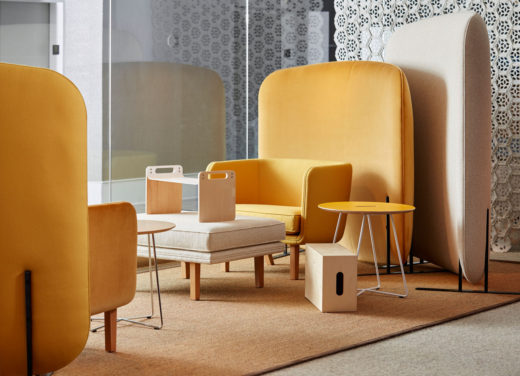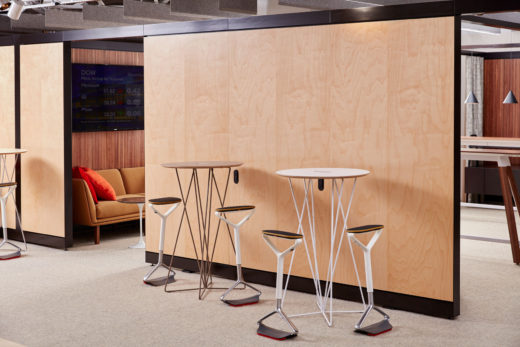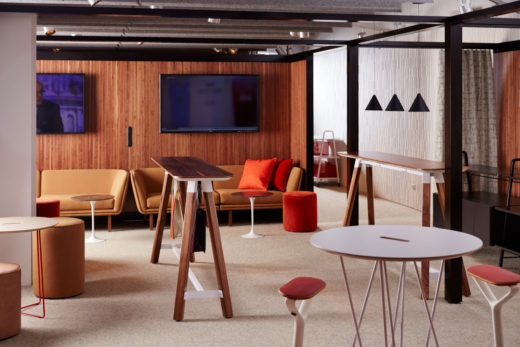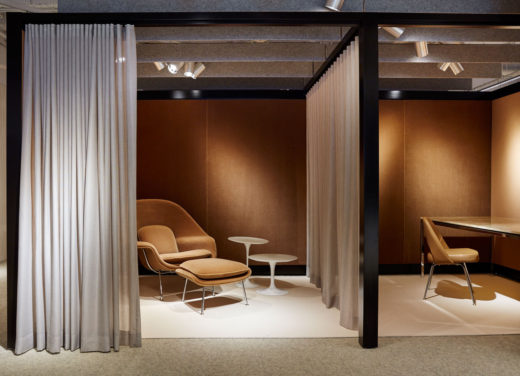 Adaptive Planning
Adaptive planning offers a variety of assigned and unassigned spaces to support diverse work tasks, functions and interactions. Together, these spaces, along with abundant amenities and user-adjustable elements, are interwoven throughout the plan to promote adaptation and social connections.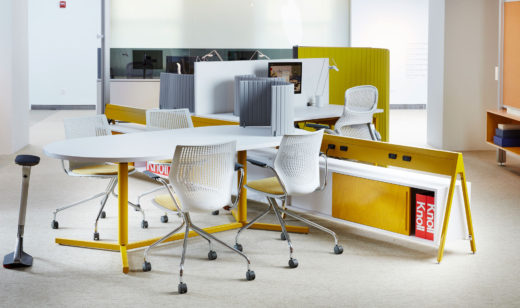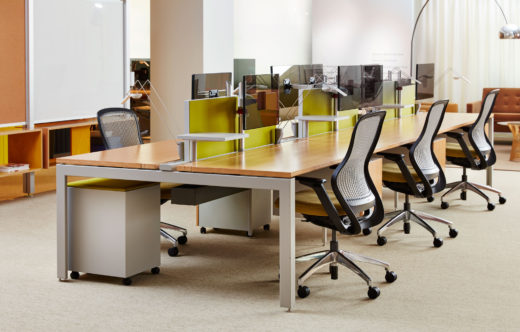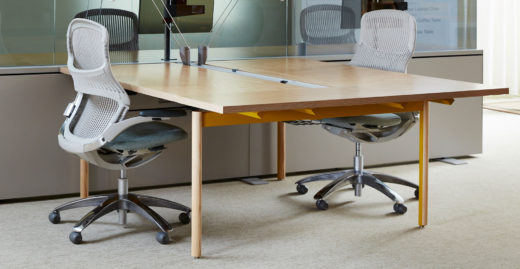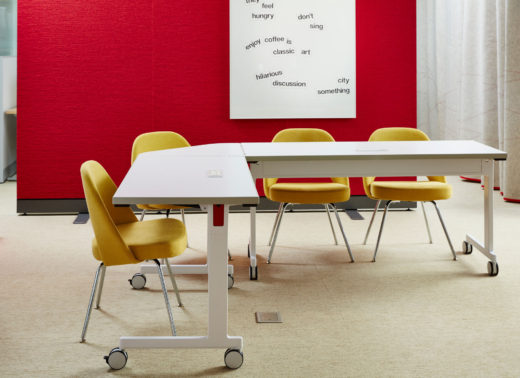 Efficient Planning
Efficient planning can create energy and effective collaboration in environments where space is at a premium. Few private offices, narrow circulation and compact work settings help maximize space while promoting shared and team work. Privacy is encouraged through small enclaves and accessible refuge areas.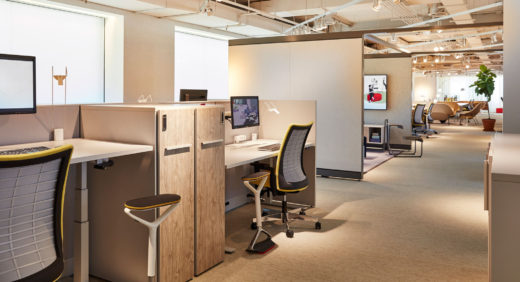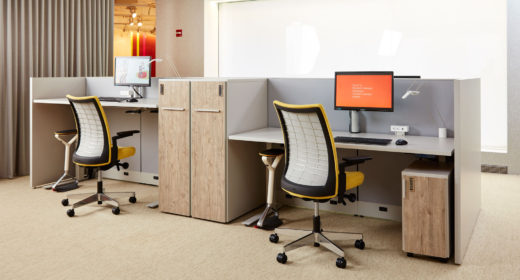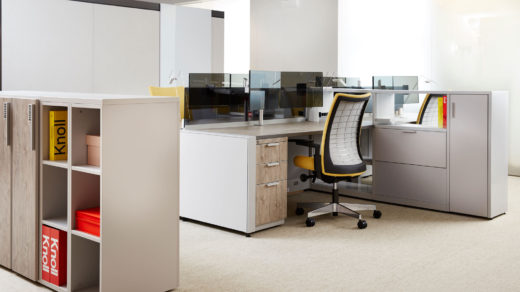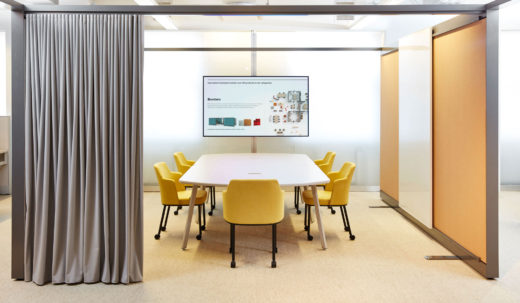 Perimeter Planning
Perimeter planning, centered on enclosed individual spaces along the perimeter and large open spaces found at the building core, is ideal for independent and structured work. This creates a linear experience with prescribed circulation paths, providing privacy and generous space for focused work.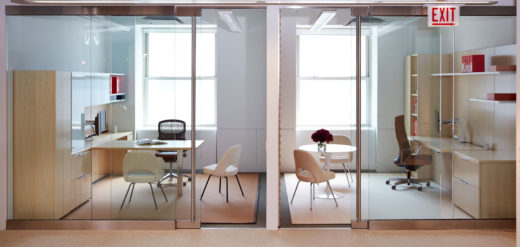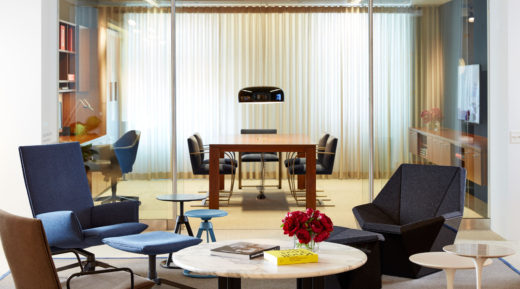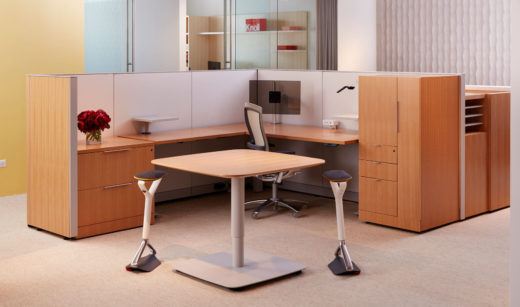 Core Planning
Core planning provides abundant access to natural light. Long sight lines are achieved through open spaces around the architectural perimeter, while private, enclosed spaces are planned at the building core. Inclusive, approachable and transparent, this structure allows for a balance of focused, shared and team work.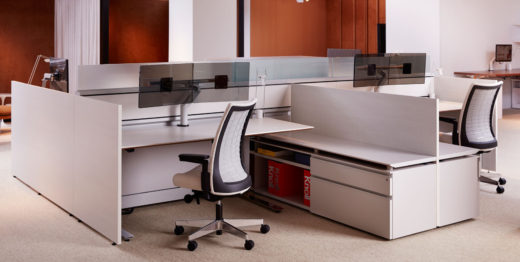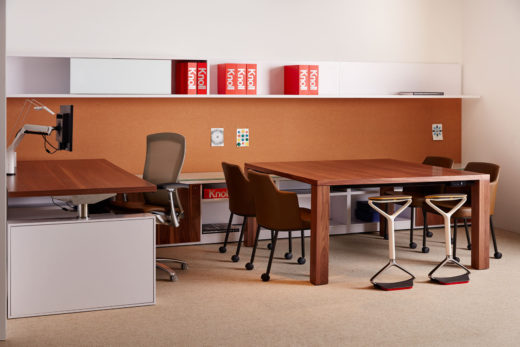 Seating
In all five planning modes, Knoll Seating delivers comfort and performance to individual workstations and team spaces. Our thoughtfully designed seating portfolio, developed with Holistic Ergonomics™ in mind, supports all the work you do.
KnollStudio
New and classic designs from KnollStudio are integrated throughout all five planning modes in the showroom, bringing comfort, color and texture to Activity Spaces, Private Offices and Open Plan areas. Reintroduced archival designs and new finishes grow the KnollStudio offering.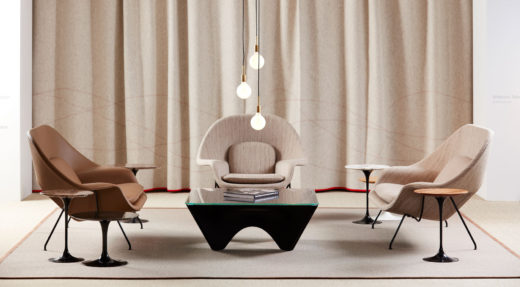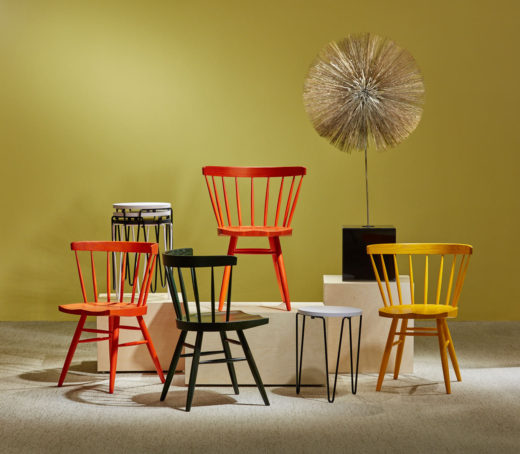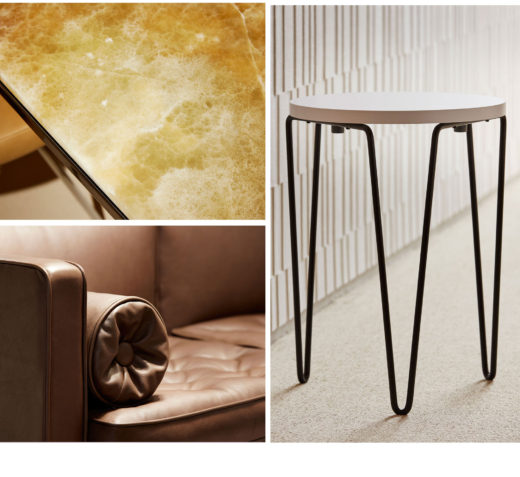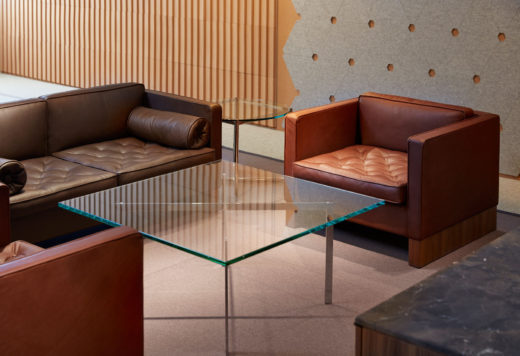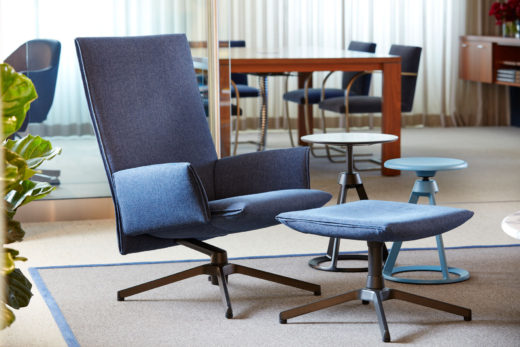 KnollTextiles
Throughout the showroom, KnollTextiles provides thoughtful, integrated product solutions for upholstery, acoustics, space division and visual privacy.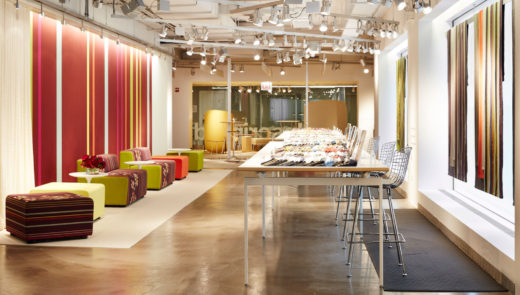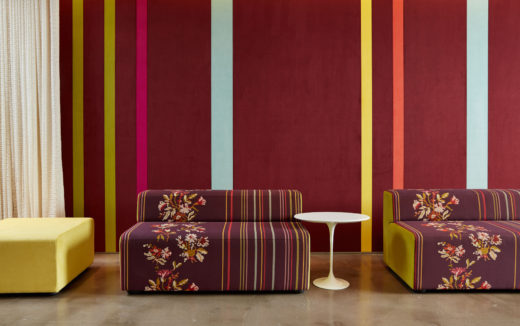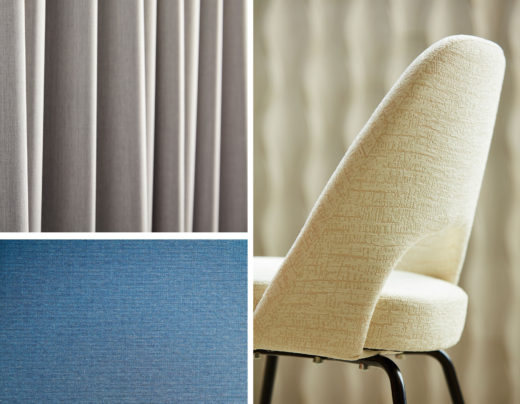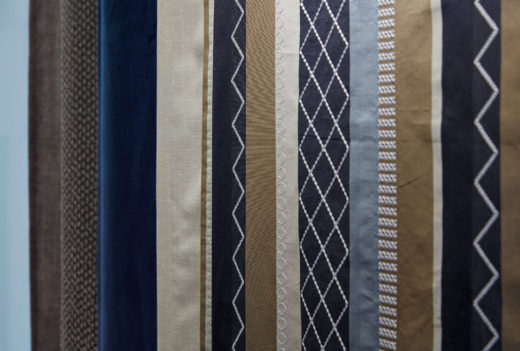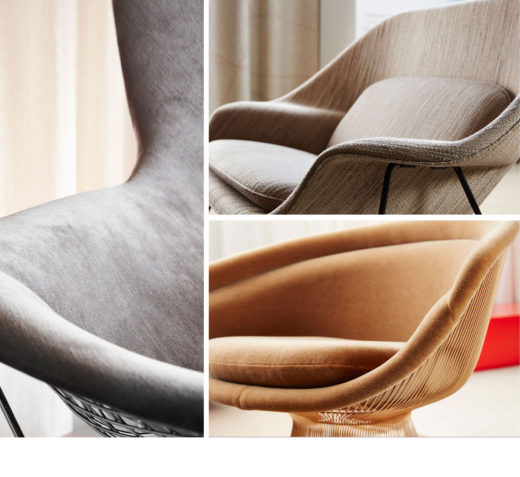 Spinneybeck & FilzFelt
With more than 1,000 GREENGUARD® certified colorways in over 30 families of leather upholstery as well as innovative architectural products, Spinneybeck has become a hallmark of the coverings industry. FilzFelt carries German-milled 100% Wool Design Felt and felt products that include acoustic solutions, drapery, floor coverings, hanging panels, and wall panels, plus provides full custom fabrication services.