Inspiration
Outdoor
Spaces
Outdoor spaces are increasingly recognized as critical to providing flexible support for socialization, creativity, collaboration and employee wellness. Pairing open-air environments with the right mix of furniture connects people to their environment and positively impacts their wellbeing through natural light and fresh air.

Gather Together
Under a Canopy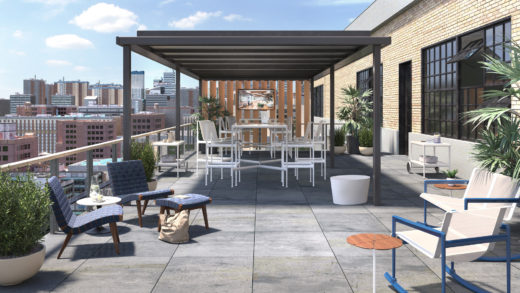 Tall tables and seating paired with technology integration offer a refreshing horizon, where small- to medium-sized groups can gather around for presentations and brainstorms. An adjacent lounge area outside of the shade-providing central overhang creates an open-air space where employees can listen in nearby, or take a moment of solitude while they work or lounge.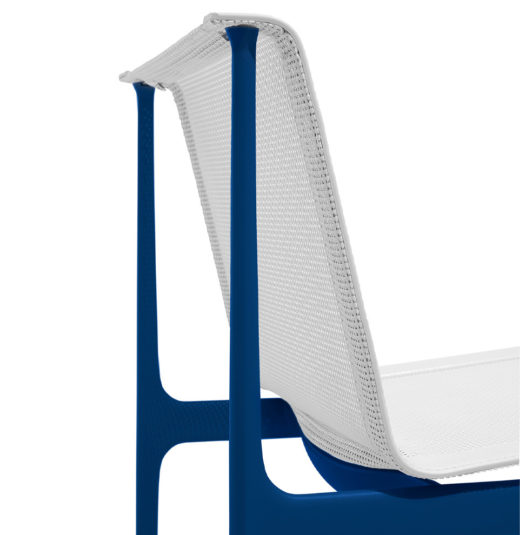 ---
Product Spotlight
1966 Dining Chair
Richard Schultz's outdoor dining chairs have been setting the scene for modern meals outdoors for over 50 years. The aluminum frame makes them resilient to weather and wind, while the signature mesh back keeps you cool. 

Fresh Air, Fresh Outlook
The Café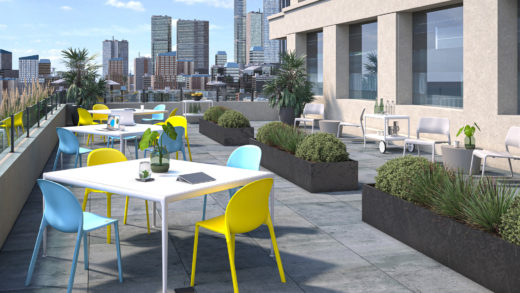 An outdoor café energizes the workplace by incorporating elements of hospitality and charm—here, using vibrantly colored Olivares seating and the playful 1966 Bar Cart. Inherently multi-functional by design, the café cleverly delineates both dining and lounge spaces along its perimeter by incorporating greenery.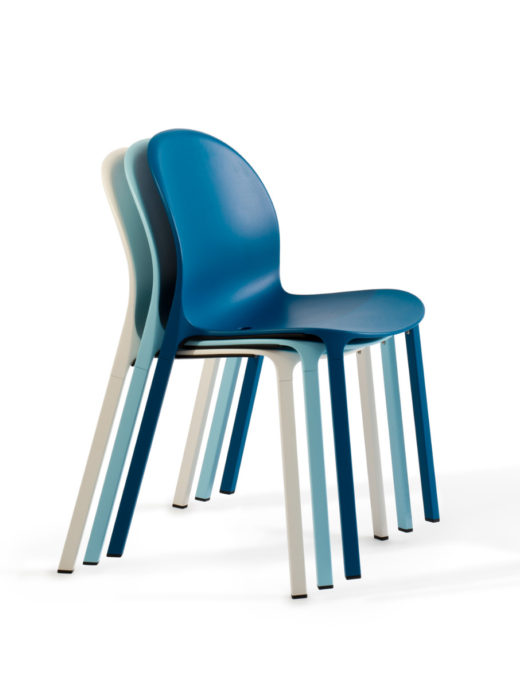 ---
Product Spotlight
Olivares Aluminum Side Chair 
Constructed with a cast aluminum shell and extruded aluminum legs, allowing the chair to achieve its thin profile and organic shape without compromising its durability. Designed to give any space a jolt of color, the chair is offered in a lively palette of bright, electric hues.

Open-Air Transitions
The Terrace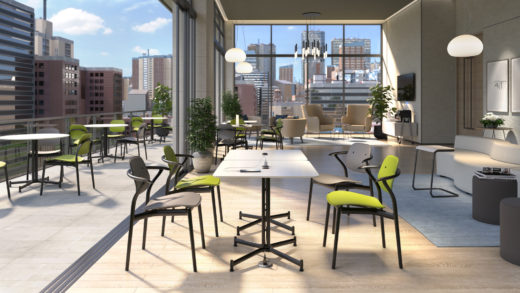 Make the most of indoor-outdoor design by incorporating flexible and reconfigurable furniture that is easily moved. Be it for individual work, meetings, brainstorms or training, a well-planned terrace can transform at a moment's notice for small- to medium-sized groups, allowing people to stay connected to the outdoors.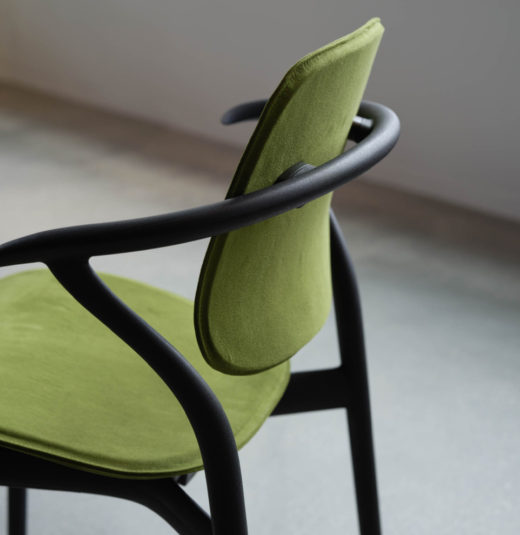 Above: Iquo Armchair.
Opposite: Detail of Iquo Table; Iquo silhouette.
---
Product Spotlight
The Iquo Café Collection
Designer Ini Archibong's West African heritage energizes Knoll's modern design legacy in this corresponding set of tables and chairs. The collection—which provides a place to gather both indoors and out in hospitality spaces, offices, and on campus—is named after three generations of Archibong women who share the name Iquo, and it embraces the moniker's feminine spirit in balancing elegant curvature with strength and durability.