Pixel
A system of tables that adapt
Designed by Marc Krusin
A system of tables that adapt
The Pixel Collection is designed to create effective learning and training environments, fostering connections and creativity—so people can think, learn and work with ease.
Pixel can be used independently or ganged together and comes in five base options. For classrooms and training rooms, dining or office space, Pixel is the ideal solution for active environments.
Guaranteed to Perform
True to Marc Krusin's philosophy, Pixel combines clean, linear forms with high performance components to deliver a simple, architectural design that is equally functional and attractive.
Ready to Reconfigure
Every Pixel surface, connection and mechanism is engineered and tested for use in active environments.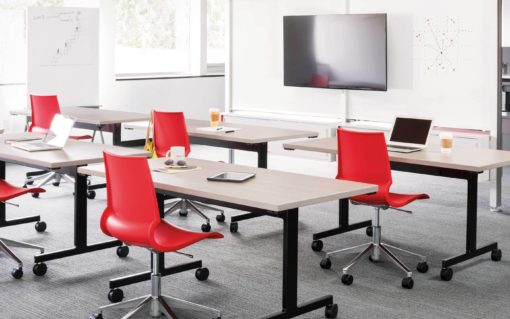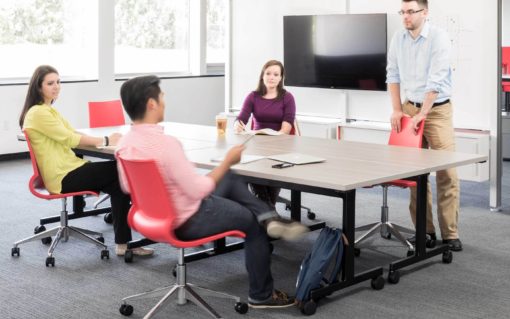 Durable Details
Pixel's high performance design can withstand the impact of demanding educational and training environments. Durable details include the optional molded edgeband, permanently bonded seams prevent any liquids from collecting at the edge, making it ideal for high traffic environments across education, healthcare and workplace settings.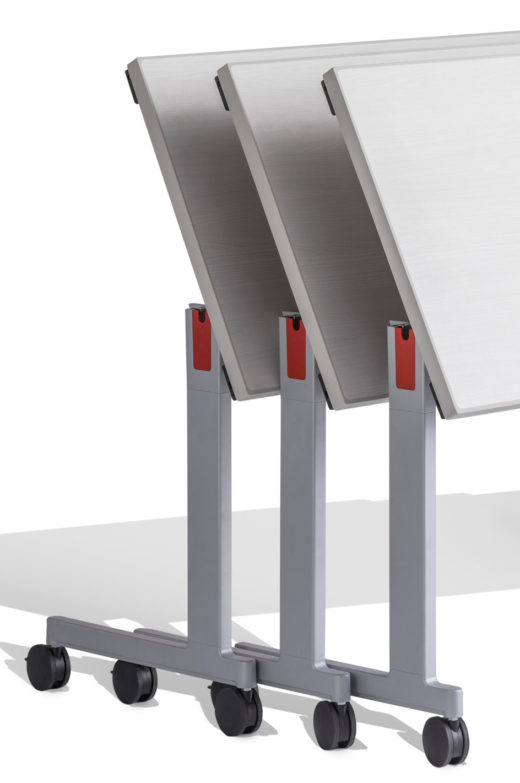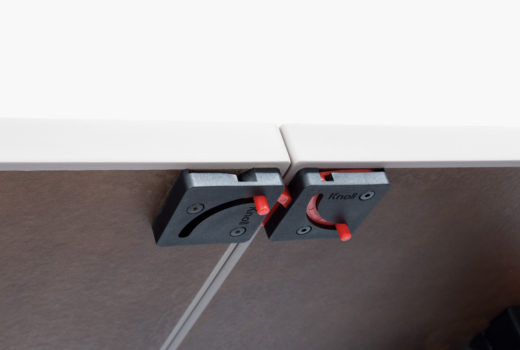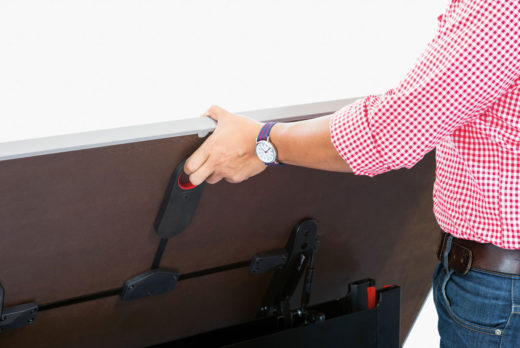 Simple Mechanisms
The intuitive Pixel Connect ganging bracket and flip mechanism make it easy to attach and separate tables, all by a single user. Tables can gang from all four sides, end-to-end or front and back. The integrated ganging bracket also acts as a leveler to create a seamless work surface when connecting tables.

Practical Power
Pixel helps to create casual and personal connections while also supporting power needs. With access to power wherever you need it, Pixel offers a range of electrical options including drop-in, edge mount, and trough mount units, both cordset and hardwire.
Supporting Diverse Environments
Used individually or ganged together Pixel configures to the requirements of classrooms, training spaces, team meeting areas, and open offices.
Training and Classroom
Pixel is ideal for training and classroom spaces, with multiple table types that can be combined in a range of configurations. Rectangular C and T-Leg tables can be linked with Trapezoid tables or the Corner Wedge, to enhance learning environments. Height adjustability and numerous power and storage solutions add functionality and flexibility.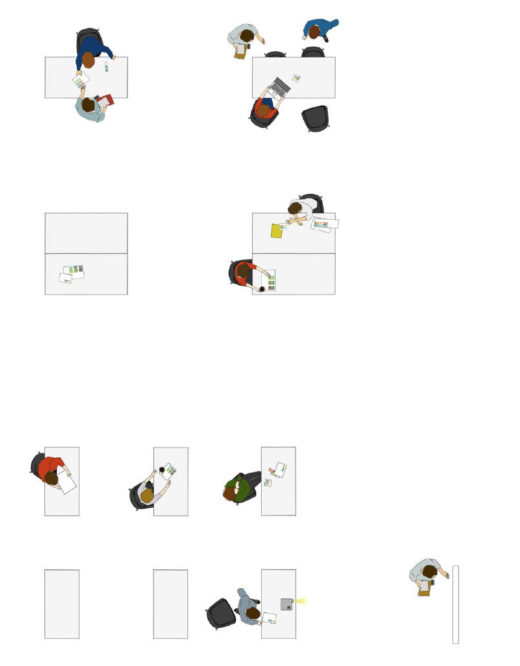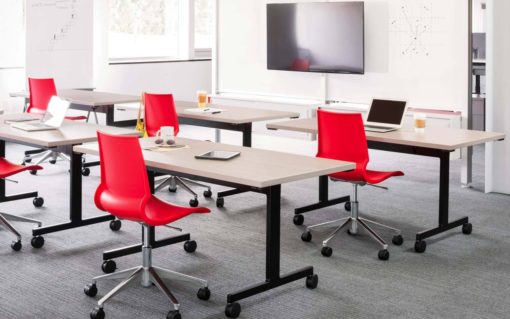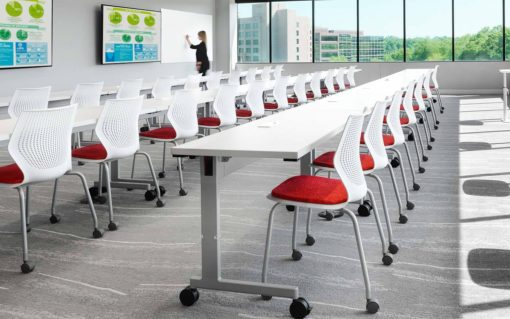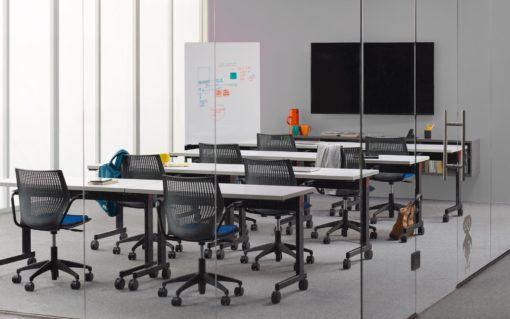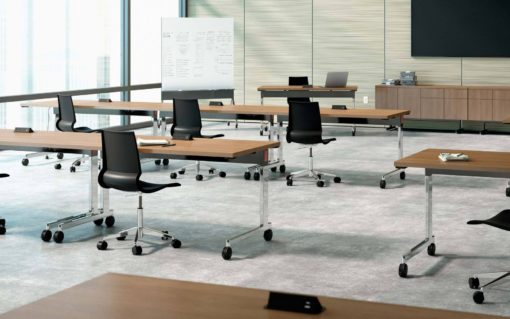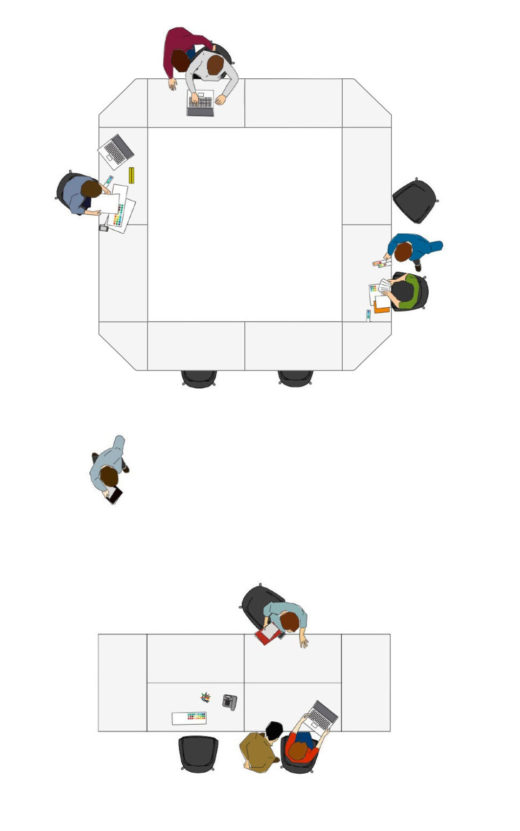 Meeting and Conference
Pixel delivers dynamic meeting spaces. When flexibility is important, C-Leg and T-Leg tables combine to create a variety of easily reconfigured layouts. Y-Leg and Y-Fold tables offer a solution for casual meeting spaces and can be easily folded or flipped and stored when not in use.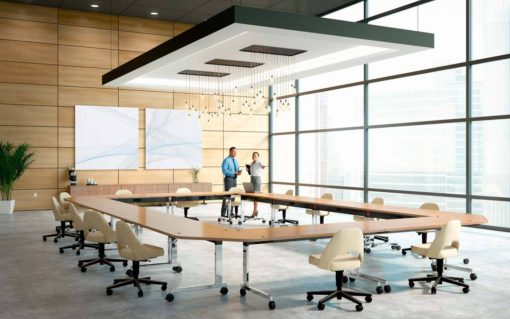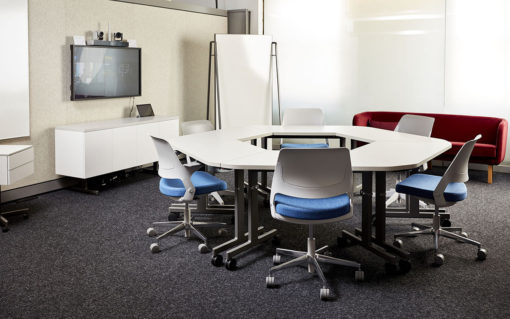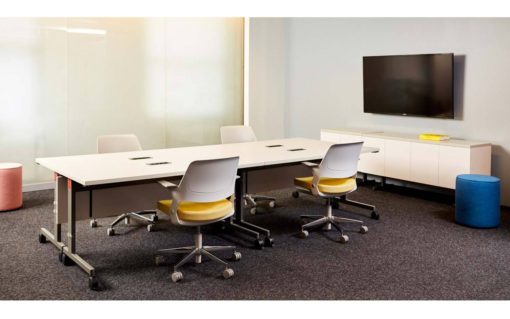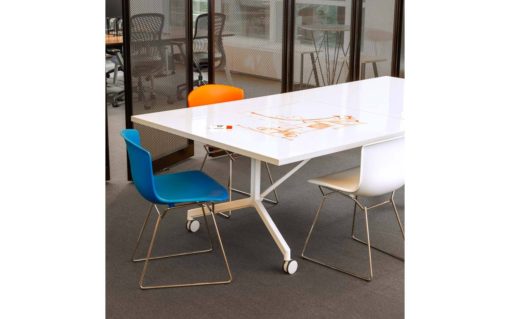 Café and Break
With four height options, square or round tops in a range of finishes, Pixel Column leg tables are ideal for active spaces. Optional electrical modules include a spill-proof edge, making it excellent for café environments. Storage options, available in the same set of finishes, help create a seamless look and feel.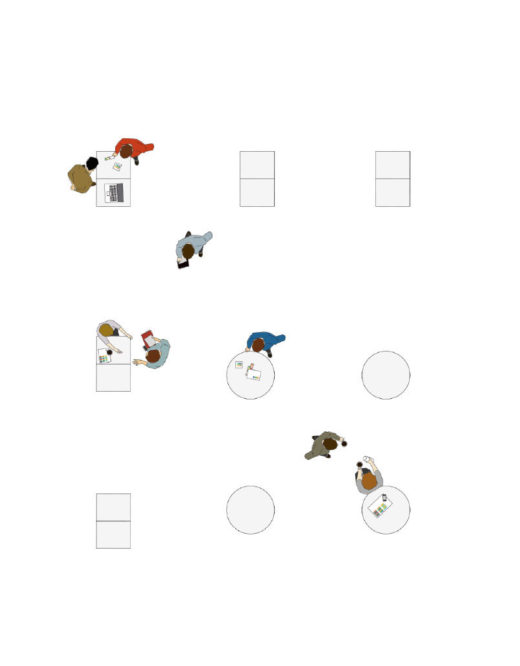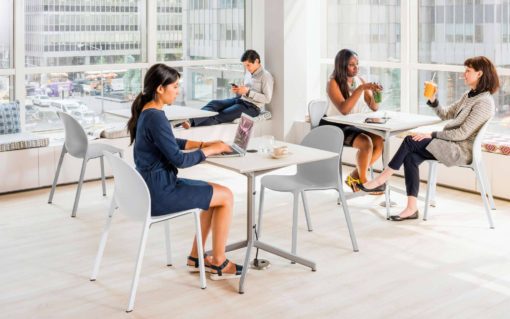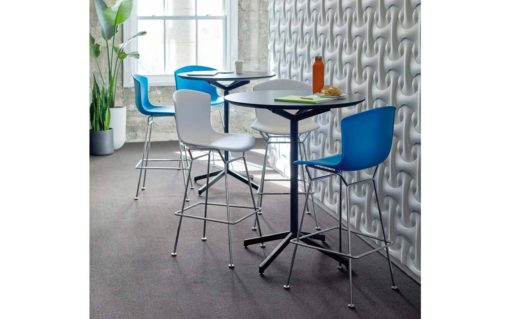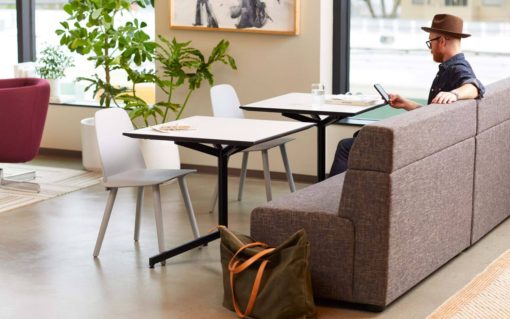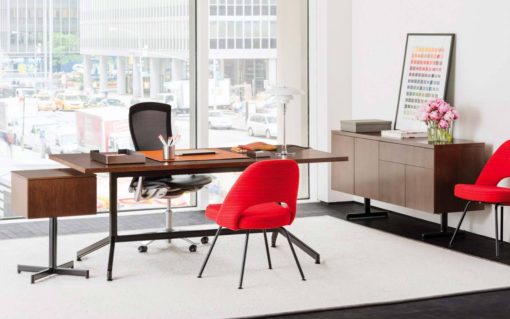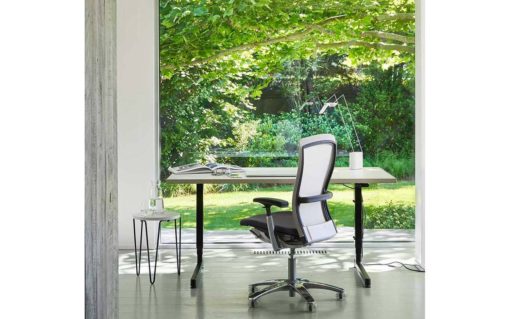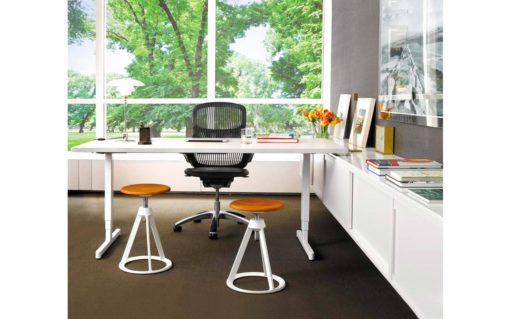 Private Office
Pixel offers a range of desking solutions that are ideal for multi-use spaces that can transform from team meeting or training to private office in an instant.  Y-Leg and T-Leg tables offer a multi-sided solution that can serve as a personal workspace or team meeting area. C-Leg and T-Leg tables are also offered with a height-adjustable base, either electrical or pin-set, for added performance.

The Collection
With five base options that support a variety of electrical modules, Pixel can be used independently or ganged together.