Material Spotlight: Wood Excellence
Material Spotlight: 
Wood Excellence
Wood Enriches the Workplace
Wood elevates today's office environments with its warmth and beauty. Welcoming and inspiring, wood brings the outside in, infusing the collaborative workplace with a sense of well-being and balance.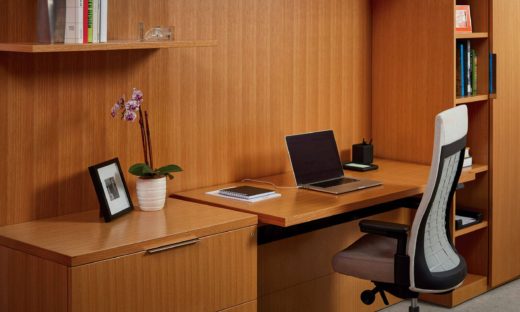 Our long-time commitment to environmental practices assures that your office meets today's sustainability standards. From the outset, we select a variety of FSC-certified species (FSC® C028824)  –from walnut to teak– for their durability and intrinsic beauty. These quality veneers, with their unique patterns and colors, come together create furniture with refined elegance and scale.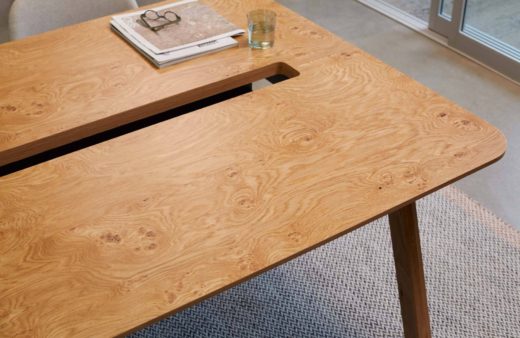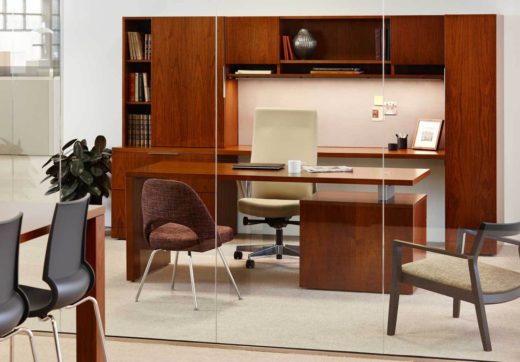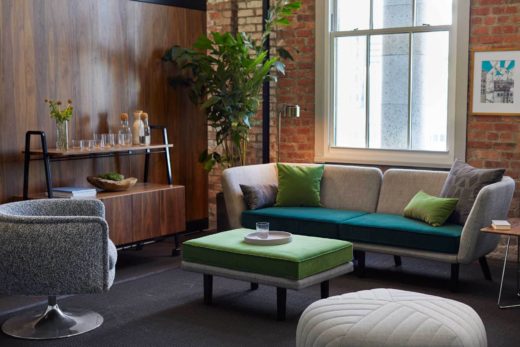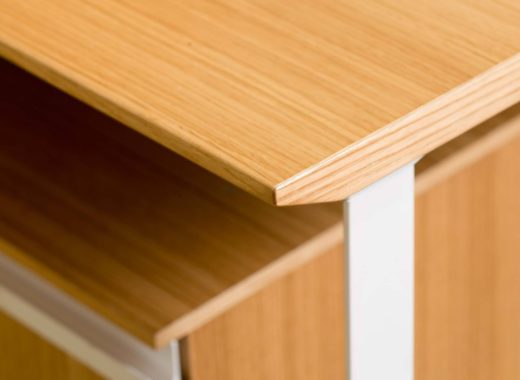 Our research reveals that wood is one of the most beneficial materials for the workplace, capable of influencing workers psychologically and physiologically.

Our Foundation is in Wood
For over 80 years, we've worked with wood, bringing its beauty and performance to the workplace. It all began with Hans Knoll when he arrived from Europe with, "one good wood chair," launching a brand rooted in the Modernist tradition of beauty and craft.
Fit and Finish
Our specialists travel the world sourcing, inspecting and handpicking natural veneers that meet the Knoll standard, sourcing wood from responsibly managed forests.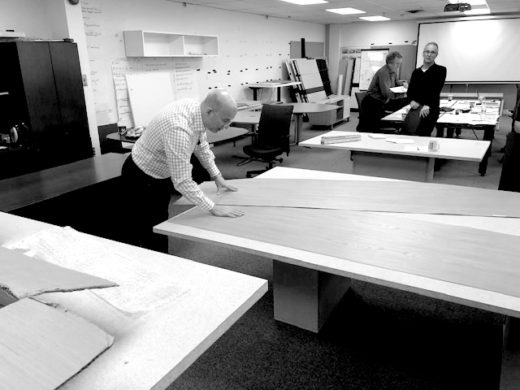 Recognized as a leader in clean manufacturing technology, our sophisticated manufacturing processes encompass advanced finishing capacity. Our new Knoll Office finishing line, twice the length of a football field, delivers veneer finishes to exacting specifications for quality, consistency and integrity.
The Knoll Office core collection of 25 natural and Techwood veneers in open and closed pore options with high, medium or low gloss levels offers an exciting range of design options to reimagine the contemporary workplace.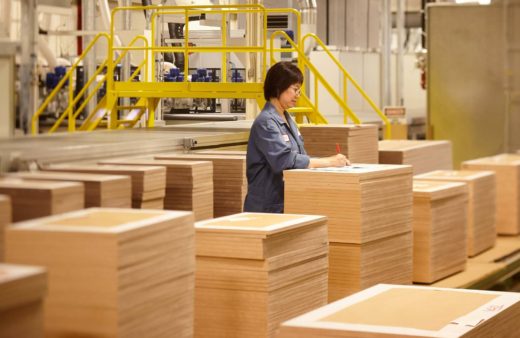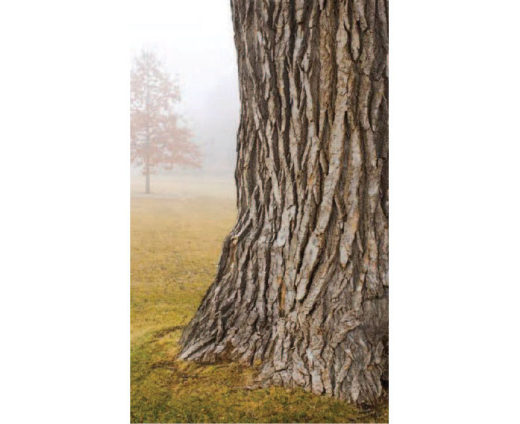 Good for You,
Good for the Environment
Our attention to detail and quality has resulted in an unmatched portfolio of environmentally responsible wood products. Knoll Office products are manufactured using wood from responsibly managed forests. The Forest Stewardship Council ® (FSC ® C028824) ensures that Knoll products bearing the FSC mark are manufactured with wood from forests that protect environmental, social and economic values.
Across the Knoll constellation, we elevate your workplace with wood
From the clean lines of Scandinavian design to the timeless appeal of modernism, the Knoll constellation integrates exceptional craft and choice. Across our brands, we offer complementary finishes and wood materials that harmonize your space.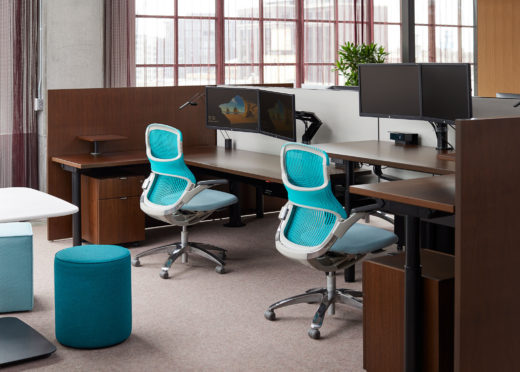 ↑ Reff Profiles in Walnut Veneer
Knoll Office 
Knoll introduced the Stephens System in 1973: the first office system in the industry made of wood. Since then, we've refined our use of wood, incorporating the highest-quality materials and craftsmanship; sophisticated manufacturing process; and the sustainable harvesting of wood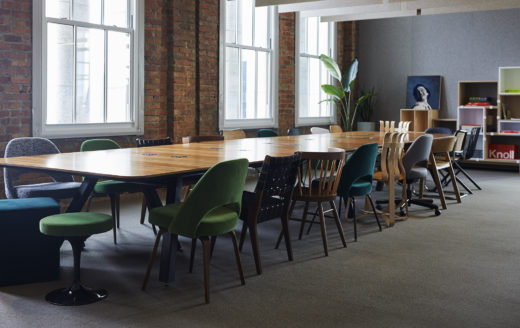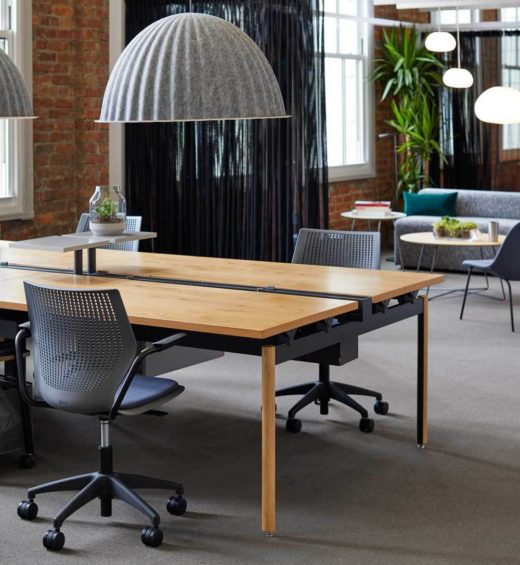 ↑ Antenna Big Table in Natural Cherry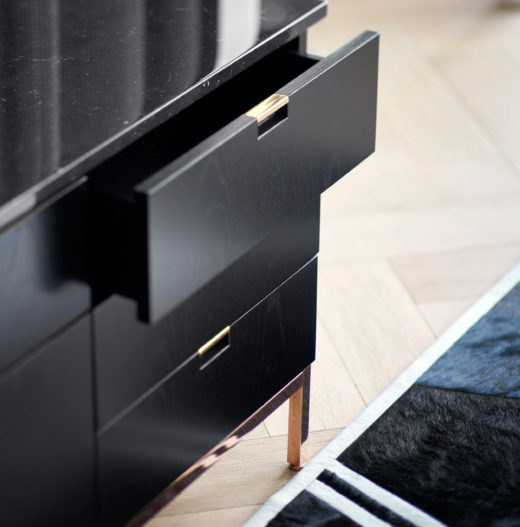 ↑ Florence Knoll Credenza in Ebonized Oak
KnollStudio
Since the beginning, the beauty of wood has brought organic appeal to the modern and contemporary designs of the KnollStudio collection.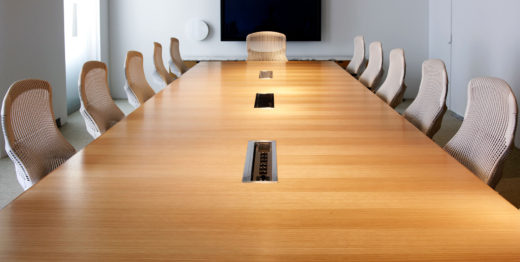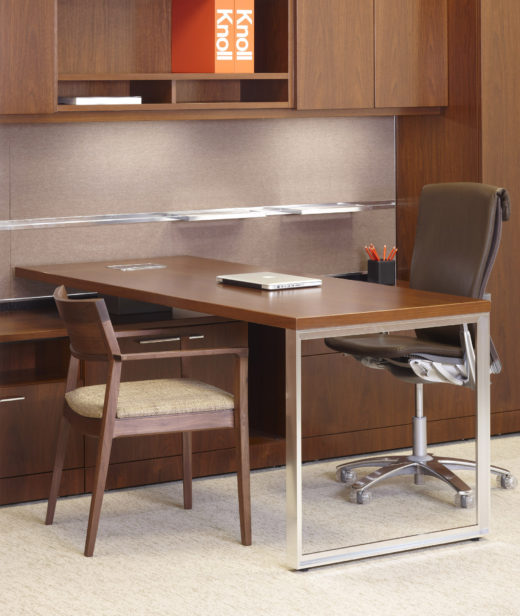 ↑ Krusin Side Chair in Fumed Oak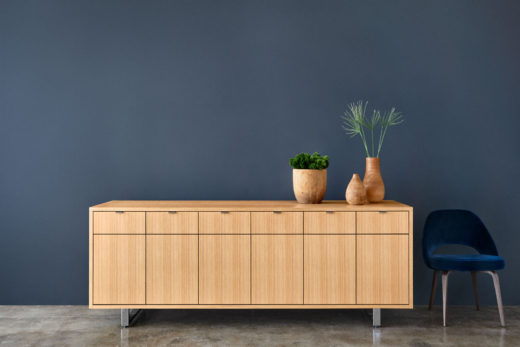 ↑ Highline Twenty-Five Storage in Natural Rift American White Oak
DatesWeiser
Jim Dates and Allan Weiser made their first prototypes in a garage in Buffalo with a shared ambition to create the finest custom wood furniture. Their designs incorporate stunning solid woods, beautiful veneers and the highest standards of quality.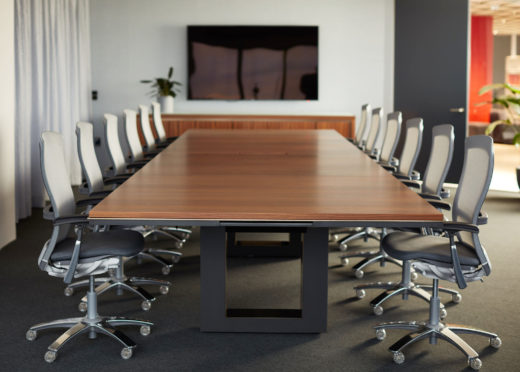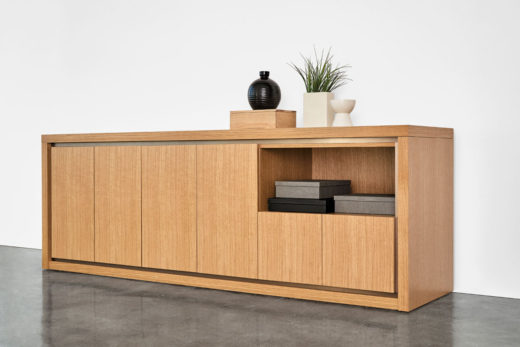 ↑ Highline Fifty Storage in Natural Rift American White Oak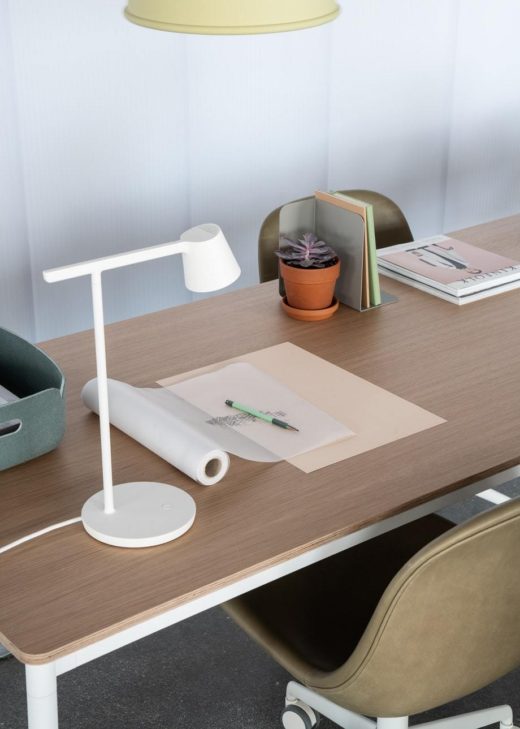 ↑ Muuto Base Table in Oak
Muuto
Essential to the Scandinavian design heritage, Muuto combines a light and refreshing approach to wood with comfort and craftsmanship.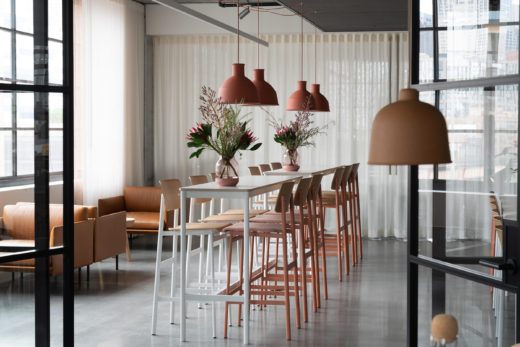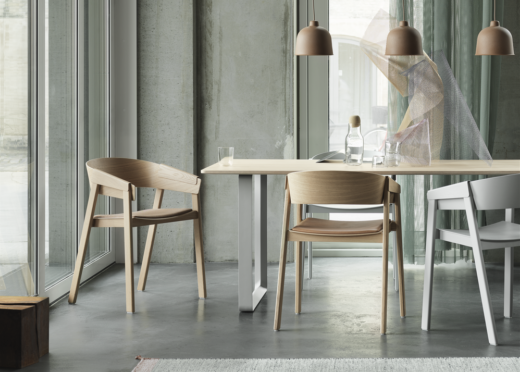 ↑ Muuto Cover Chair in Oak