Design Pulse
The Lissoni Collection
Born and raised in Milan, Italy, Piero Lissoni is one of today's more notable architects and contemporary interior designers. Lissoni is known for his nuanced sense of proportion in his minimal designs – from his Alessi expresso maker to his furniture collections for Knoll. Lissoni's characteristic refined details and extreme comfort elevate a range of interiors and harmoniously complement furniture across every period and style.
After the success of the 2004 Divina Collection, Knoll and Lissoni have come together yet again to design the KN Collection, Avio Sofa System and Grasshopper Tables. Together these designs are emblematic of the designer's sophisticated and sleek style, seamlessly echoing the Knoll Modernist tradition.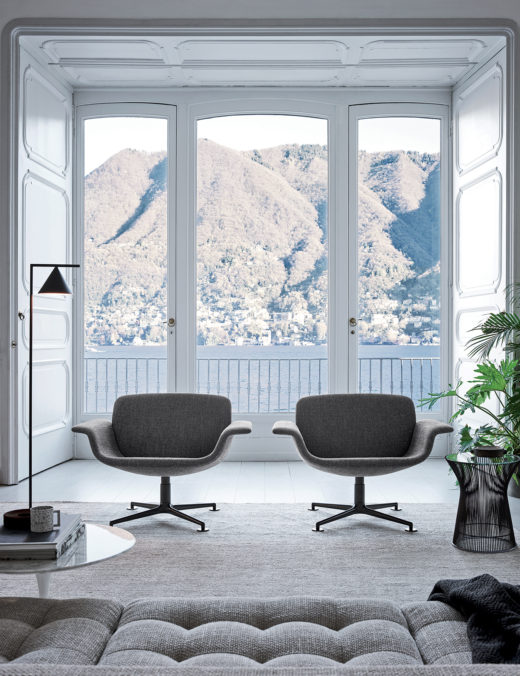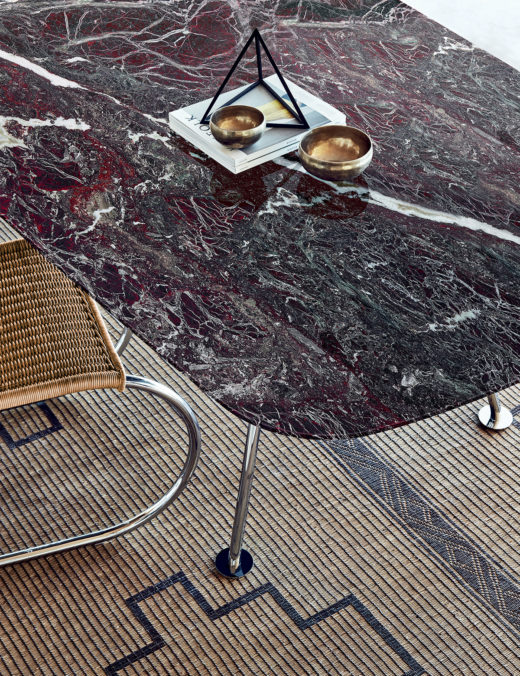 Piero Lissoni began his career as a furniture designer after he received a degree in architecture from Politecnico di Milano. In 1986, he founded his own studio with Nicoletta Canesi in Milan, where he produced a diverse portfolio of architecture and furniture designs, eventually landing him a collaboration with Knoll.
Lissoni's collaboration with Knoll began in 2004 when Knoll introduced the Divina Lounge Collection. The collection offers modern elegance and exceptional comfort in standard and petite versions. A few years later, Lissoni and Marc Krusin, his studio's design manager, co-designed the Wa office system for Knoll. Knoll and Lissoni are now launching what will be his largest release in the United States and it includes the KN Collection, Avio Sofa System and the Grasshopper High and Low Tables.
I wanted to reflect the modernist spirit of Knoll. The designs are minimal, providing exceptional comfort capable of elevating any interior and creating a moment for relaxation.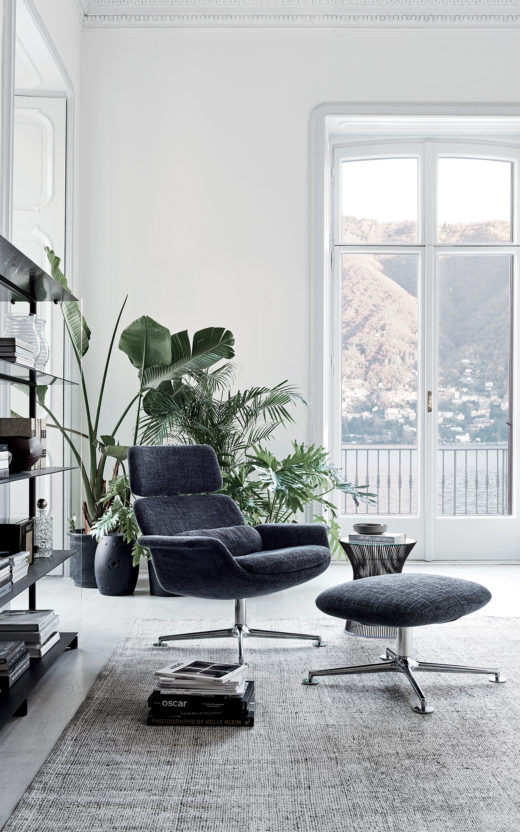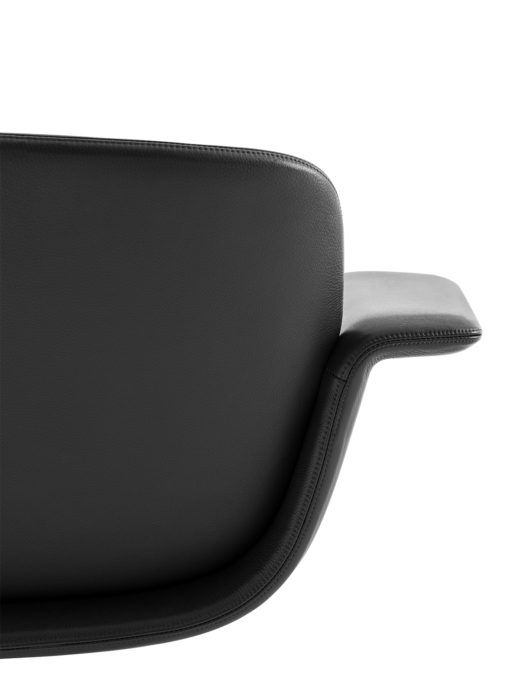 KN Collection
The first addition to Lissoni's portfolio for Knoll, KN Collection, is a family of lounge chairs that combines subtle shifts in proportion with precise detailing all in the designer's signature refined aesthetic. KN01 is a low-back lounge chair with a curved silhouette and an aluminum base. KN02, the second version, is a high-back lounge chair that offers extended and neutral positions, perfectly suitable for a quiet refuge in any home. Due to its range of positions and soft, supportive seat, KN02 provides exceptional freedom of movement and comfort. Lastly, KN03 is a cushioned ottoman that serves as either a stool or footrest.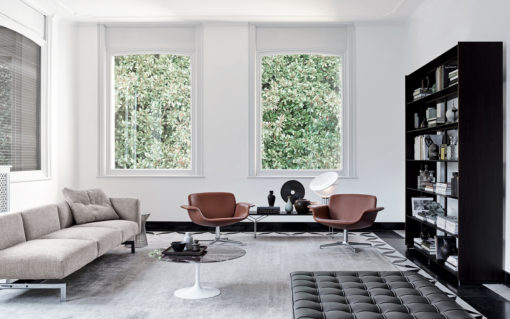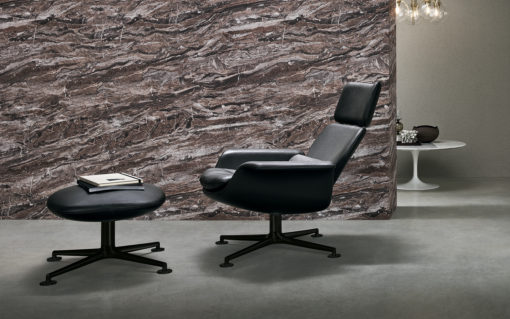 Avio
The Avio Sofa System, the second collection in the release, is an innovative, modular upholstered sofa system with a relaxed and informal style that blends easily into any space. The combination of metal framework with soft, elegant cushions conceal the complex engineering, highlighting the design's unique nature. Taking a cue from Florence Knoll, Lissoni combined the functional and the beautiful to create an ideal place to sit.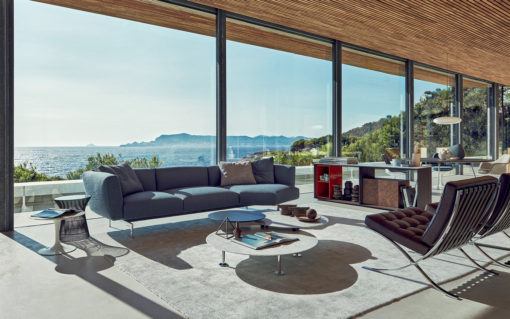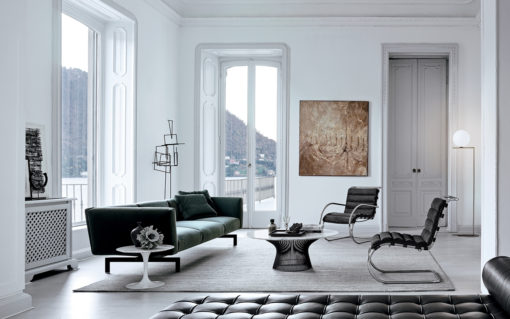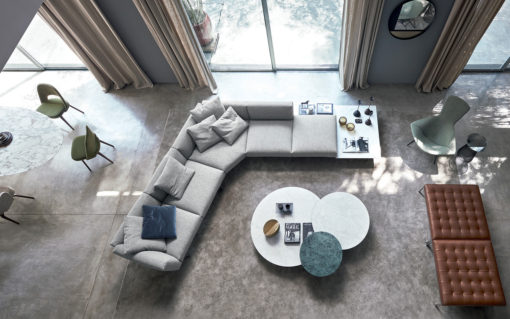 "I imagined that Avio could move, responding to the user's wish for convenience and sociality. For this I designed a mechanism that is hidden but at the same time appealing, like the detailing of certain motorbikes and most importantly very easy to use."
Piero Lissoni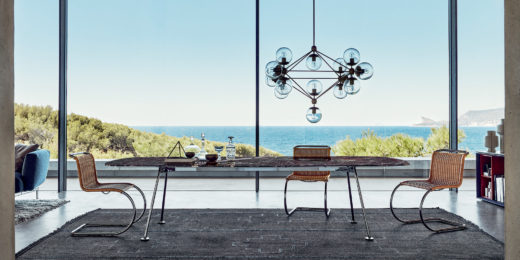 Grasshopper
Completing the collection, the Grasshopper Tables boast a clear, geometric aesthetic and visual weightlessness, characteristic of Lissoni's refined, easily adaptable and versatile style. Of the designs Lissoni commented, "Grasshopper borrows its name from the animal that has six precision tools for legs. Here there are four, equally long, incredible and perfectly functional. Above them sits a top that is so thin that it looks [as if it is] able to lift and take to the air. An object that is so weightless and compact that it works perfectly with all the chairs of the Knoll range." With the rest of the collection, the tables, which come in high and low versions, offer a complete picture of the contemporary interior.