Bright White
An all-white assemblage brings together Bertoia and Saarinen
Now a novelist, former Danish fashion model Annika von Holdt spent over 15 years in the industry, where she developed a keen eye that has since served her well. "I invest in timeless pieces," she says of her approach to sourcing furniture, "pieces that are beautiful now, but will remain so twenty to forty years from now." Separating the wheat from the chaff, von Holdt's discriminating Scandinavian design sense is apparent in her curated collection of mid-century pieces. Designers as diverse as Philippe Starck, Achille Castiglioni, Le Corbusier, Verner Panton, Eero Saarinen and Harry Bertoia are represented, and artfully integrated with an assortment of antique urns, benches and side tables that she's collected over time. "I'd characterize my home as a mix of styles," she explains, "in which the common denominator is a calm, monochrome palette of whites, dusty greys and black accents." The home's bright white interior is an equally pragmatic solution to the dearth of natural light that characterizes the region's long, bleak winters.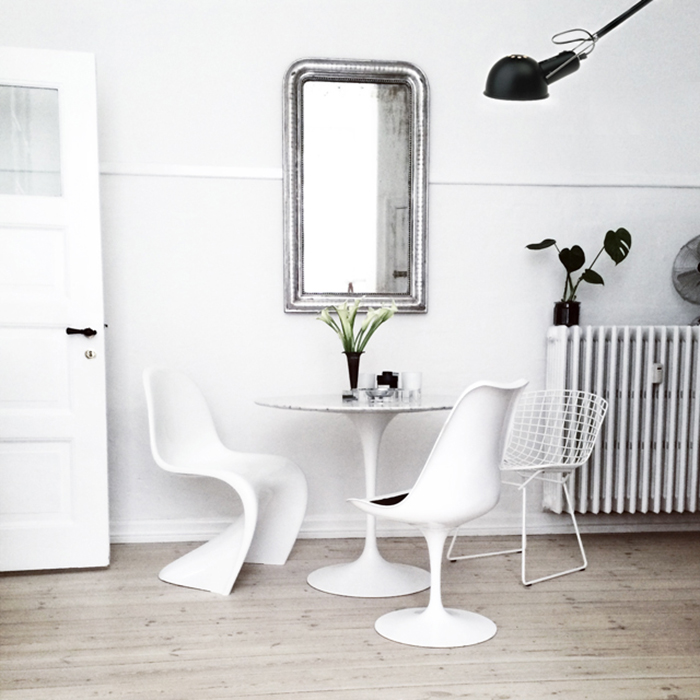 Photograph by Annika von Holdt.
"The two Diamond Chairs I have in my living room were bought vintage and are from 1952, the year the chair first entered production. Despite different owners and quite a few years of wear, to me, they are as beautiful as ever." One of the two chairs has been creatively paired with the Castiglionis' Toio floor lamp, which takes cues from the readymades of Marcel Duchamp.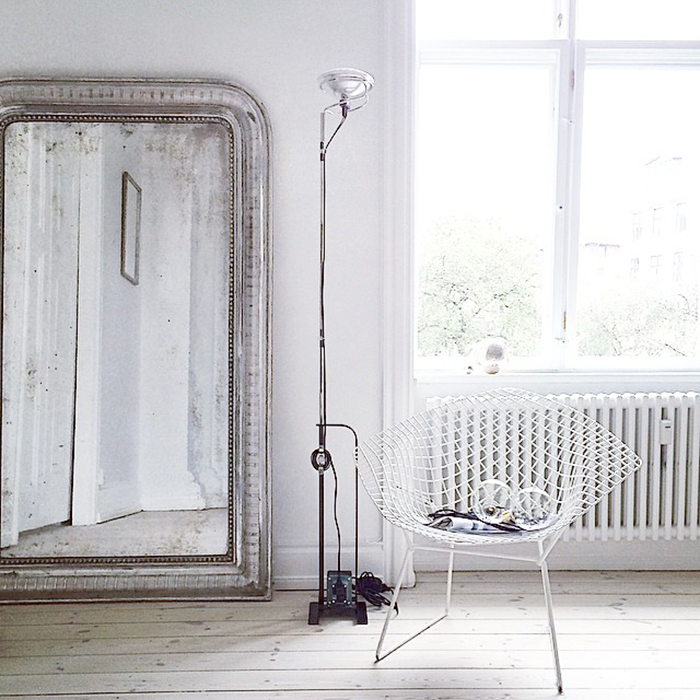 "Despite different owners and quite a few years of wear, to me, my Diamond Chairs are as beautiful as ever."

—Annika von Holdt
Photograph by Annika von Holdt.
The tulip-inspired curves of the Saarinen Dining Table rhyme with the provocative contours of Verner Panton's Panton Chair. The nearby kicked-off heels playfully call to mind Amanda Lear's striptease photo sequence, which was used to market the chair in the 1970s. Titled "How to undress in front of your husband," the feature was shot by photographer Brian Duffy for the British magazine Nova and resulted in a scandal that ultimately cost the magazine's art director his job.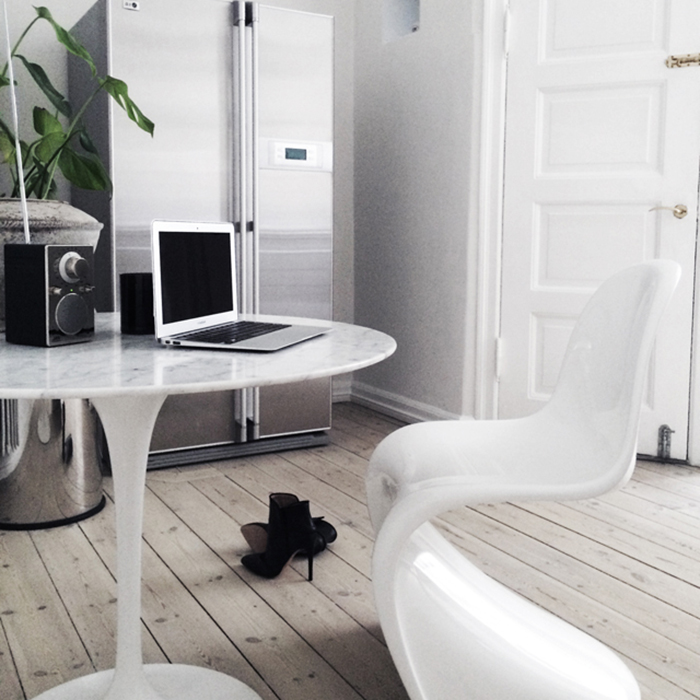 Photograph by Annika von Holdt.
In the bedroom, pendant lights by Ingo Maurer introduce a capricious sense of whimsy that counterbalances the minimalism of the rest of the home.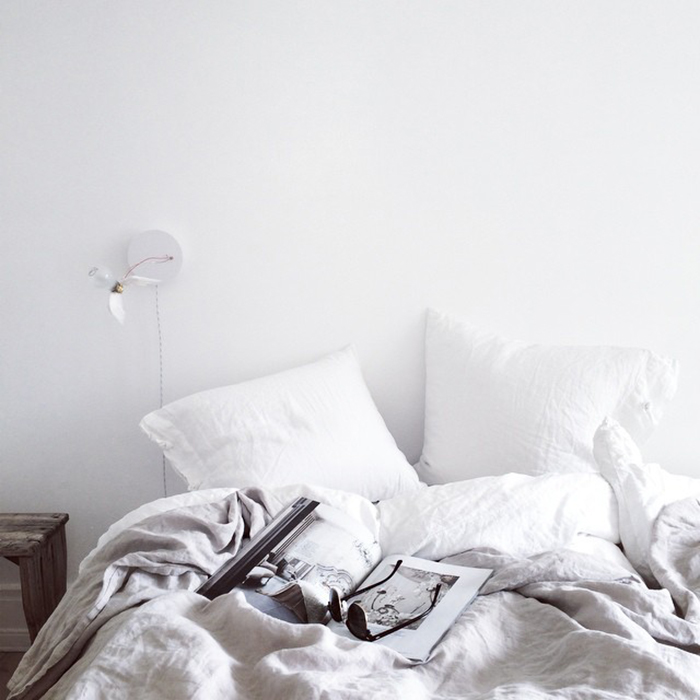 Photograph by Annika von Holdt.
When she's not writing novels or jet-setting to her second home in the Caribbean, von Holdt dabbles in photography and writes for interior design books, blogs and magazines. Given her previous experience in the design industry, it should come as no surprise that her house has been featured in Elle Decor and Home Magazine, among other publications.
All photographs courtesy of Annika von Holdt.