OHNY: TWA Flight Center
The Knoll Showroom and TWA Flight Center participate in Open House New York
As part of the 12th annual Open House New York (OHNY) Knoll designer Eero Saarinen's mid-century architectural masterpiece, the TWA Flight Center at John F. Kennedy International Airport, will be open to the public. The Knoll New York showroom is also a participating site for this year's OHNY weekend, October 11th and 12th. Tickets go on sale October 1st, 2014 at 11:00 am EST and are expected to sell out fast. OHNY offers advanced reservations for a $5 fee, starting October 1st. A link to OHNY's reservation page can be found here.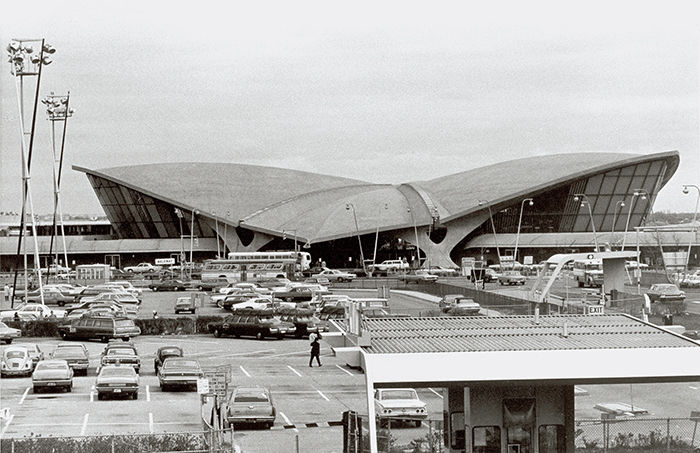 Image of Eero Saarinen's TWA Flight Center from the Knoll Archives.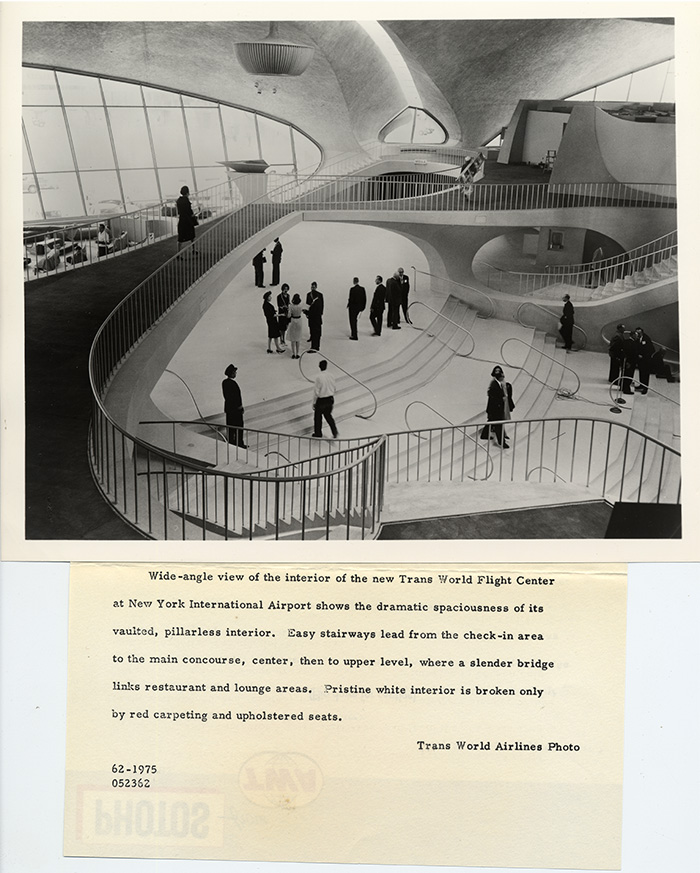 Original press release issued by TWA. From the Knoll Archives.
Commissioned by the now defunct Trans World Airlines in 1955, the terminal's organic and fluid design was conceived by Eero Saarinen as means of speeding up the flow and movement of the ever increasing number of air-bound passengers, brought on by the advent of mass-market tourism and encouraged by the culture of the Jet-Set era.
Formally, Saarinen strove to incorporate TWA's corporate identity into both the interior and exterior plan of the building, whose graceful curves are most visibly evocative of a bird's wings. The monumental-sized windows ascend upwards in a dramatic fashion, effectively showcasing the arrivals and departures of flights as a kind of modern spectacle, worthy of an audience.
Technologically speaking, the terminal was one of the first of its kind to incorporate many of the features now omnipresent in commercial airports, including: departure boards, jetways, public address systems, and baggage carousels.
The Knoll corporate showroom and offices, located at the intersection of 54th street and 6th avenue, will also be open to the public as part of OHNY. The firm responsible for the design of the showroom, Architecture Research Office (ARO) will be on hand to give tours and discuss the space.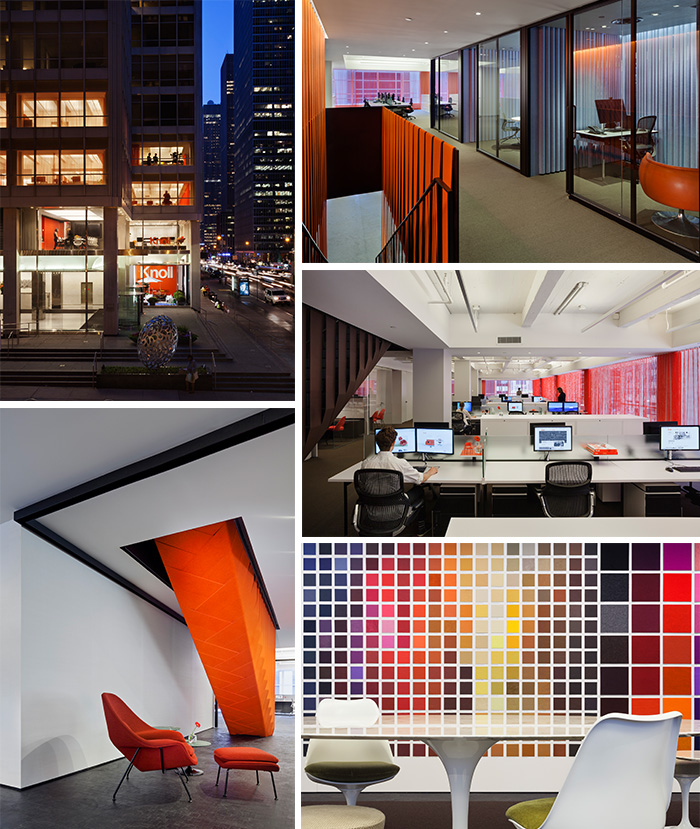 For more information about Open House New York and visiting Eero Saarinen's Flight Center, please visit the OHNY website.