Robert Young in East Hampton
Knoll is deployed throughout a renovated 1980s home to delightful and playful effect
At turns modern and airy, comfortable and warm, this renovated 1980s house is a testament to colorful personalities of its inhabitants. Populated with pieces by Warren Platner, Eero Saarinen, Jens Risom, and Florence Knoll, the home's interior is artfully punctuated with pattern, personal treasures, and stuffed animals that make the home feel delightfully chic.
Robert Young, the project's architect, was tasked with opening up the house through the addition of two new rooms. The minor architectural changes introduced more natural light, which achieved the secondary goal of brightening up the home: "This project was about giving an outdated home built in the 1980s a modern upgrade. We added a small dining room and outdoor living space which, combined with new roof lines, revitalized the tired aesthetic. An interior renovation also added in giving the space a peaceful light, fresh feeling."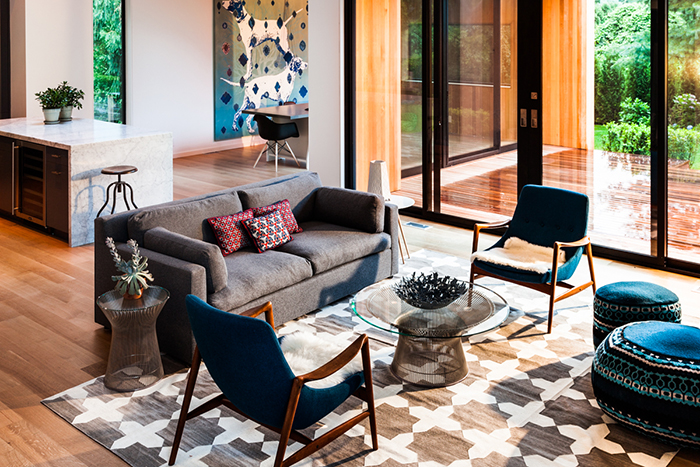 Photograph by Zach de Sart.
After implementing the structural changes to the home, Young turned over the job of refurnishing the home to the interior design duo Chris Vila and Kristen Schonwald-Vila. In the living room, they positioned Warren Platner's iconic Coffee Table front and center, radiating outwards toward the accompanying curves of Finn Juhl's 45 armchairs.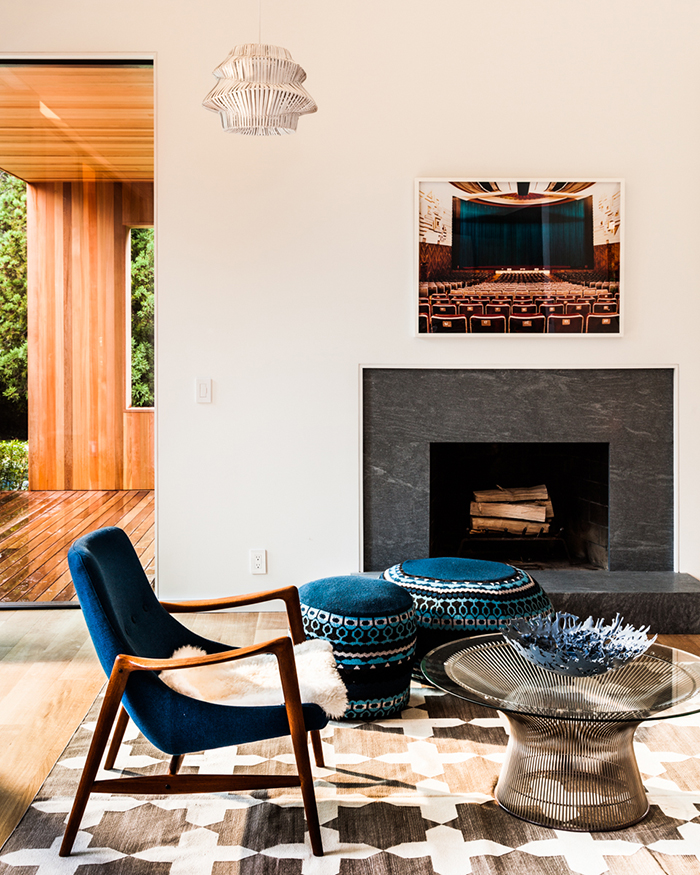 Photograph by Zach de Sart.
While pattern is deployed sparingly, it's used effectively. A simple geometric rug, two patterned pouffes, and a pair of throw pillows introduce a textured warmth that balances out the cool clean lines of the home's predominantly mid-century modern furnishings.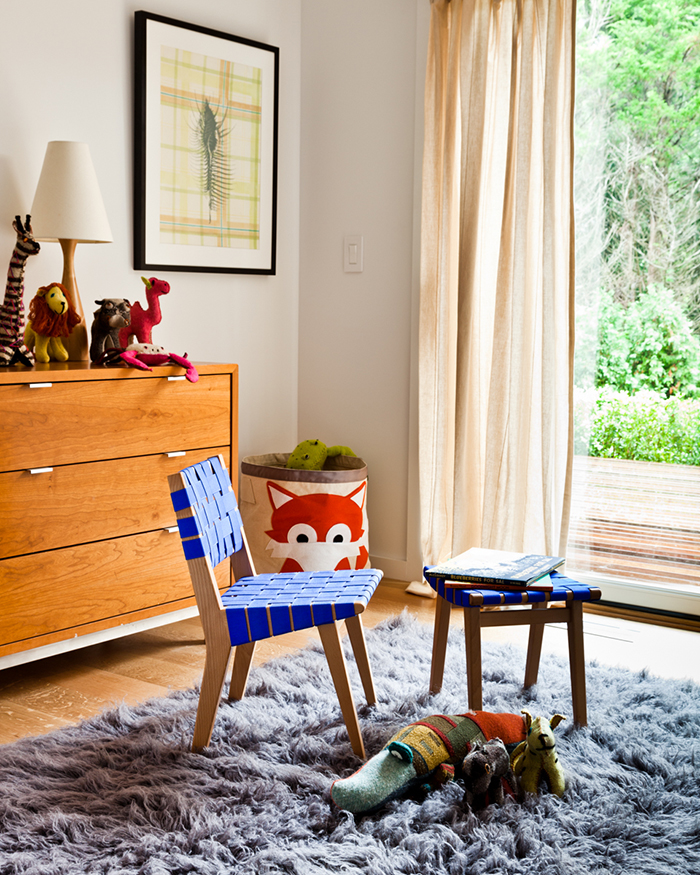 Photograph by Zach de Sart.
Retaining a palpable sense of play was an intentional element of the remodel. From the diamond-patterned painting of a pair of coonhounds to the inclusion of two towering surfboards, the home is full of disparate elements that collectively invite surprise, good humor, and cheer. Nowhere is this more evident than in the playroom, where a lone Risom Child's Side Chair and Risom Child's Stool sit beneath the watchful eye of a nearby fox. Other members of the animal kingdom roam about the rest of room, as if in search of a playmate.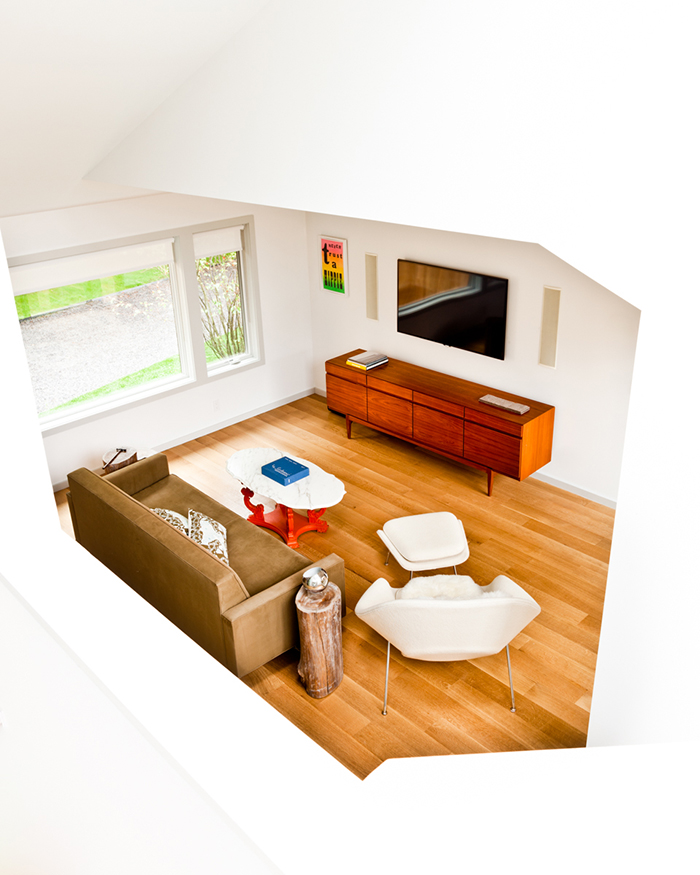 Photograph by Zach de Sart.
In the adjacent TV room, a Saarinen Womb Chair and vintage Florence Knoll Settee help define the room's predominantly neutral palette, allowing for the artful pop of some of the more prominent pieces, like the yellow surfboard and bright-red coffee table.
Project Credits:
Design: Robert Young
Photography: Zach de Sart