Features
Knoll Design Director Benjamin Pardo Remembers Florence Knoll on Monocle Radio
Pardo discusses her pioneering work and enduring influence
Florence Knoll Bassett – who passed away in late-January at 101 years old – reinvented the design of corporate office interiors. With considerate spatial planning and an exacting eye for detail, Florence's contributions to Knoll and the modern workplace are immeasurable. For Monocle's "Monocle on Design" radio segment, host and executive editor, Josh Fehnert, sat down with Knoll Design Director, Benjamin Pardo, to discuss Florence Knoll's pioneering work and continued influence on the brand today.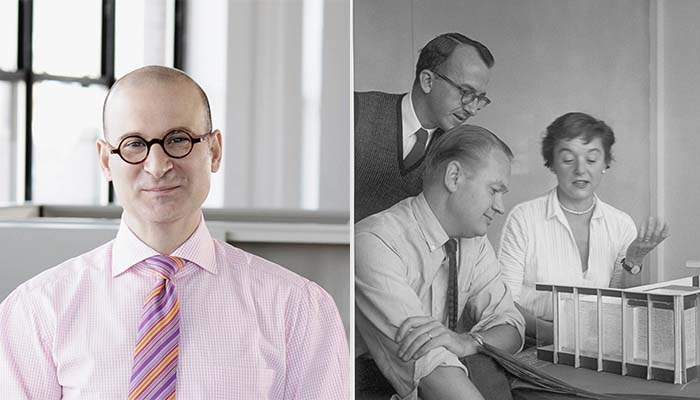 Pardo details Knoll's leadership and ambition during the early days of her eponymous company. He comments on her ability to convince clients of her vision while establishing Knoll as a trailblazing entity in the world of design. "Florence Knoll's [skill] was not only [one] of imagination, design, creativity and understanding the holistic approach to what interior architecture and spaces were about," reflects Pardo to Monocle on Florence Knoll's multifaceted skill set, "there was also the [relationship] with the individuals that purchased [her furniture] and services that facilitated the great growth of this company."
In addition, Pardo talks about Florence Knoll's ability translate a client's unique culture and identity into an aesthetic whole. Of her notable projects custom-tailored to the client experience, Pardo states, "If you look at Look magazine, or if you look at CBS…they're actually quite different. On a project basis she had the capability and foresight to modify [Knoll products] in order to make them more capable for her client. And that is, ultimately, a really important thing and very contemporary with what it is that Knoll continues to do today in new corporate cultures of various companies."
With excerpts of Florence Knoll Bassett speaking herself, the "Monocle on Design" radio segment summarizes the immense impact she had on design and workplace planning – from the scale modeling of projects to making the most of an open floor plan – as well as how her precedents influence Knoll today.