Project Profile
Lowe Campbell Ewald
The advertising and marketing agency Lowe Campbell Ewald opened its first office in Detroit in 1911. After a 36-year absence, the firm returned in 2014 to offices in the former J.L. Hudson Department Store warehouse within Detroit's Ford Field—a move that heralds the city's resurgence. To achieve an office for team-based collaboration, the agency worked with Neumann/Smith Architecture and American Interiors to create an exuberant open space punctuated by meeting areas.

Knoll, which has shared a 27-year relationship with Lowe Campbell Ewald, provided Antenna® Workspaces Big Table for the benching workstations. A flexible platform that brings individuals together into an adaptable setting for collaboration, the system also accommodates variable technology while maintaining a clean aesthetic to complement the industrial architecture. Lowe Campbell Ewald had an earlier investment in Life® seating, chosen for its slim silhouette and intuitive design; this seating was easily adapted to the new office.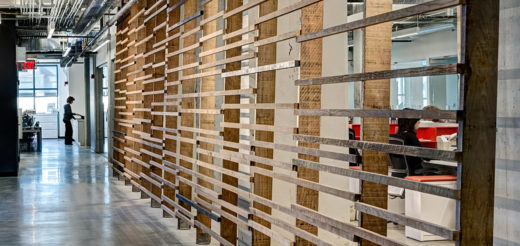 In addition to Antenna® Workspaces, three Knoll products support a balance between individual work and open exchange. Template® provides storage and lateral filing, Dividends Horizon® delineates the director stations from benching workstations, and the unique Graham shelving unit allows each employee to personalize his or her space. Knoll worked with the architects to provide a custom laminated frosted glass panel, permitting employees to write on both surfaces.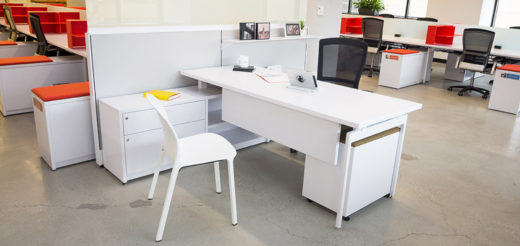 The office's blend of spatial innovation, environmental sustainability, and adaptive re-use has established this Detroit location as an example among forward-thinking collaborative offices.