Project Profile
nexAir, LLC
When gas supplier nexAir, LLC decided to move its corporate headquarters to the Crosstown Concourse development in Memphis, individualized workspace, local amenities and honoring the company's heritage were at the forefront of the decision. The 33,000 square foot space located in the old Sears, Roebuck & Company catalog facility represented historical Memphis while offering new amenities for the company. Architecture firm Looney Ricks Kiss, along with interior design firm Parker Design Studio and Knoll dealer Spaces Group LLC, set out to create a highly personalized modern office space that celebrated the company's Memphis roots.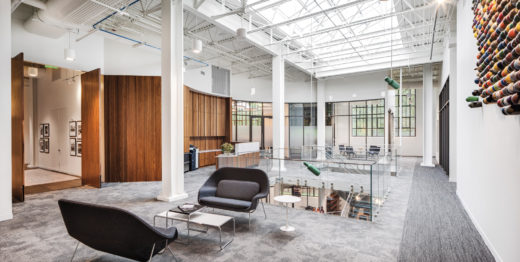 Total Design
nexAir had worked with Spaces Group LLC for years and used Knoll furniture at its previous location. When deciding on furniture for the new office, nexAir toured Knoll at Fulton Market in Chicago and realized they could furnish the entire office with Knoll furniture. They achieved this by leveraging Knoll's Reff Profiles and Dividends Horizon office systems at workstations and private offices with a diverse range of KnollStudio lounge seating and tables in meeting rooms and collaborative areas. The result: Numerous seemingly divergent vignettes that when combined create a vibrant creative space that prioritizes natural light, brand culture and collaboration.
Increased Collaboration
To encourage collaboration, the team built different types of collaborative spaces throughout the office. Furniture choices in these spaces ranged from monochromatic grey Womb Settees and nesting black and white Laccio Coffee and End Tables, to jewel toned Platner Easy Chairs in informal meeting areas. Conference rooms utilized Rockwell Unscripted Easy Tables and Life Chairs.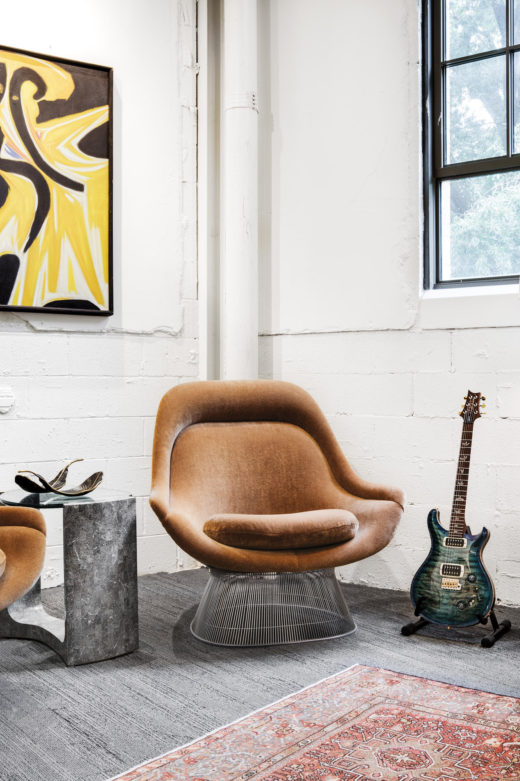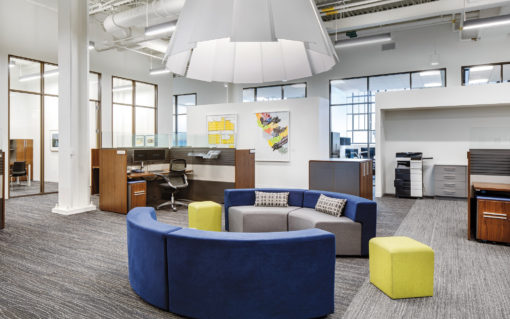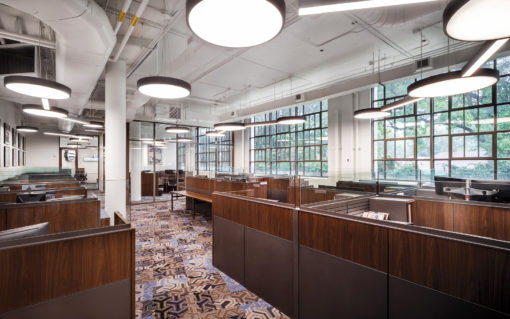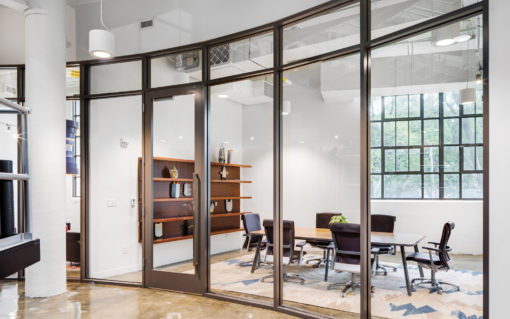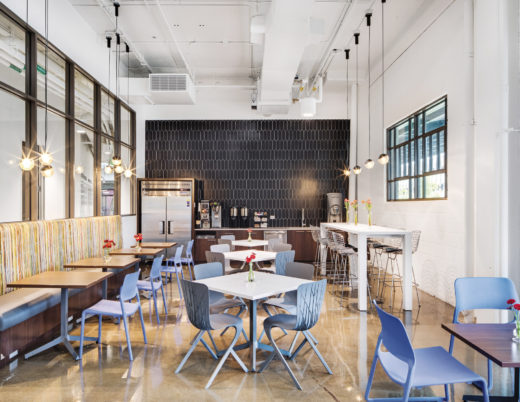 Lunchtime was another opportunity to showcase nexAir's brand through design. The break room features a collection of classic and contemporary seating options including blue Spark Series Side Chairs, light grey Washington Skin Nylon Chairs and polished chrome Bertoia Barstools. The effect: A playful, inspiring space that allows one to transition easily between lunch and an impromptu meeting.
Individualized Workspace
Panel-based Dividends Horizon and Reff Profiles workstations complement the colorful breakout areas and conference rooms. Add-up glass options offer privacy while still prioritizing natural light and a feel of community between colleagues. The use of Tone Height-Adjustable Desks outfitted with Sapper Double Monitor Arms provides a health-focused workspace. The inclusion of Anchor Pedestals, Credenzas and Lockers at each workstation offers unparalleled storage capabilities.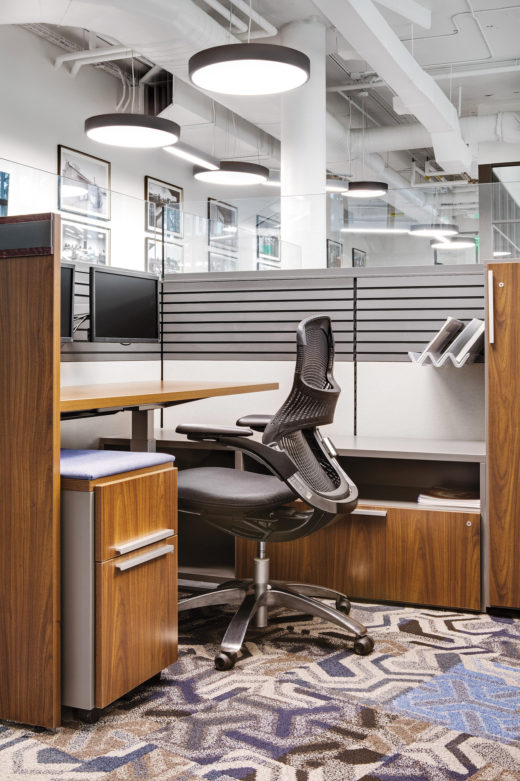 The move to the Crosstown Concourse development signaled a new chapter in nexAir's history. The Memphis-based company achieved a state-of-the-art work environment by designing an office space that combined a range of design styles and stories that when combined seamlessly represent the brand's heritage.