Tulane University Commons
Project Profile
Tulane University Commons
Tulane University's Commons project, a celebrated 77,000 square-foot space in the heart of the University's Uptown campus, required furniture that could seamlessly complement the building's architecture, while also providing unique design interest. Built in 2019 as a gathering space for students to study and meet in groups, the Commons features a state-of-the-art dining facility in addition to housing the Newcomb Institute. Knoll Dealer AOS Interior Environments partnered with Tulane as a design assistant subcontractor in tandem with interior design studio Farouki Farouki.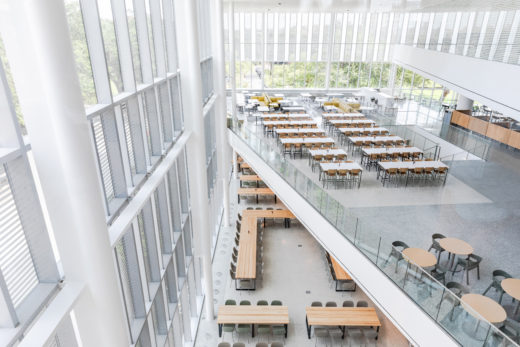 Scandinavian Perspective
AOS and Farouki Farouki leveraged the Knoll constellation of brands as well as the opportunity to introduce the Muuto Scandinavian design perspective to the Commons project. In addition, the design team recognized the need for a variety of seating options for the space. Muuto seating — over 1,100 chairs — provides a consistent design aesthetic for the range of student life, academic and research applications.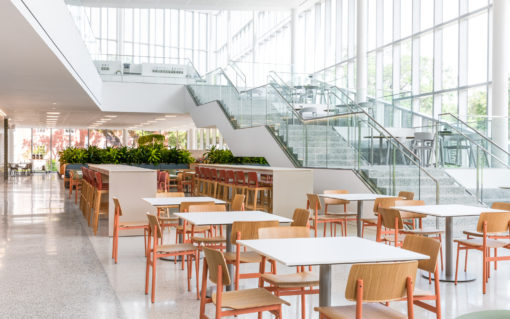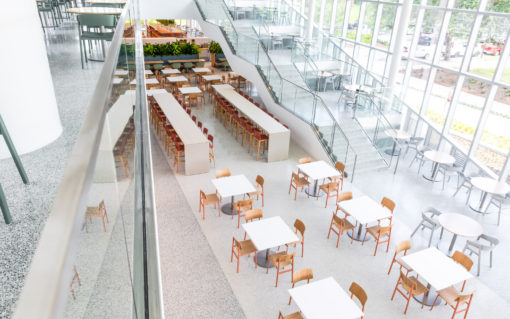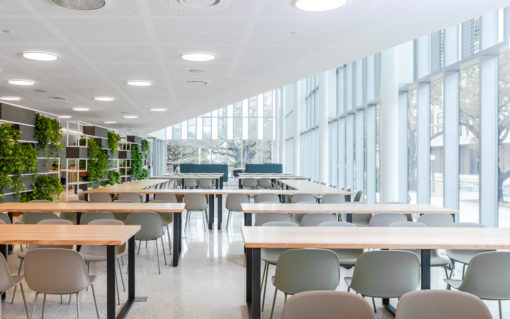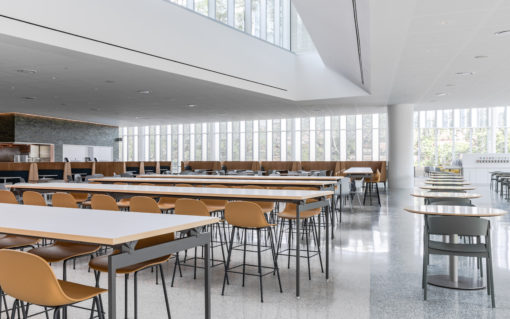 The ground floor atrium, furnished with a combination of Reff Profiles Sliding Tables and Muuto Loft Chairs, offers informal meeting or study spaces. Just off the atrium, a more enclosed heads-down focused workspace is furnished with grey Muuto Fiber Side Chairs paired with tables.
Further into the building, a lounge area offers a range of soft seating options from spacious Muuto Outline Corner Sofas in Cognac Refine Leather to Oslo Lounge Chairs in light grey and blue leather. In addition, Muuto Around Coffee Tables and Relate Side Tables allow students to easily access their computers.