DESIGN ROOTS
How the Wassily Chair Changed it All
Marcel Breuer's revolutionary experiment in materiality came at the right moment for design
Surrounded by the avant-garde idealism of the Bauhaus, Marcel Breuer pursued a consequential idea during his time as an apprentice at the modernist design school. Inspired by the handlebars of his bicycle, he experimented with tubular steel while adopting the techniques of local plumbers to create the Wassily Chair—a furniture piece emblematic of a new era of design thinking.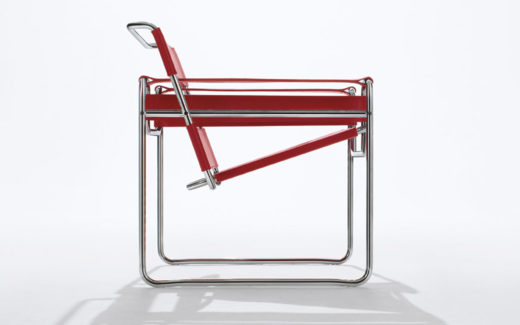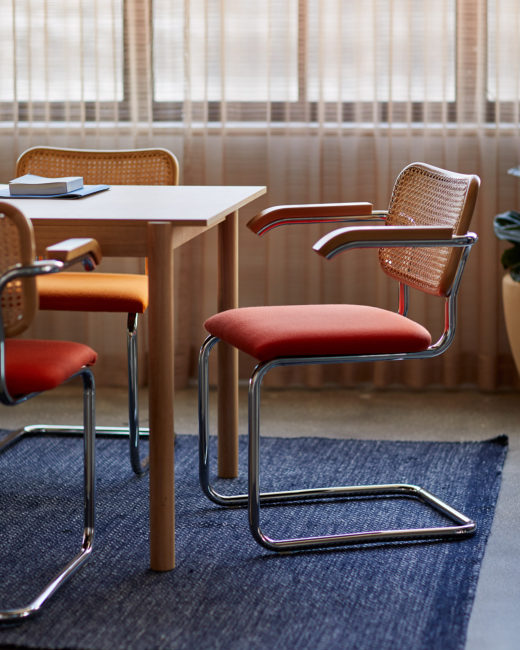 With tensile strength and visual lightness, the Wassily Chair—followed shortly after by the Cesca Chair, Laccio Tables and MB Lounge—defied conventional notions around what furniture should be. Tubular steel allowed Breuer and his Bauhaus peers to render gravity-defying forms as they passionately explored the relationship between human and object, object and room, room and architectural whole.

Spurred by a flurry of new, innovative design thinking, the pioneering architectural minds of the Bauhaus developed exhibitions that demonstrated early ideas of spatial planning. Tubular steel designs took center stage at every turn. 
Alongside designers Ludwig Mies van der Rohe, Walter Gropius and Le Corbusier, Marcel Breuer designed residences that exemplify modular design in interiors. The 1927 exhibition is often remembered as the first display of the International Style. Tubular steel designs shape the rationalist floor plans throughout. The same year, Ludwig Mies van der Rohe designed his first tubular steel furniture as part of the design for the Lange residence in Krefeld, Germany—a chair and table now known as the MR Series.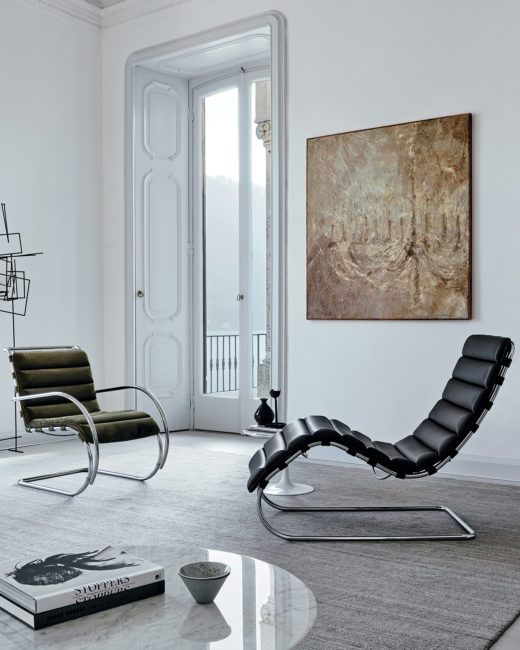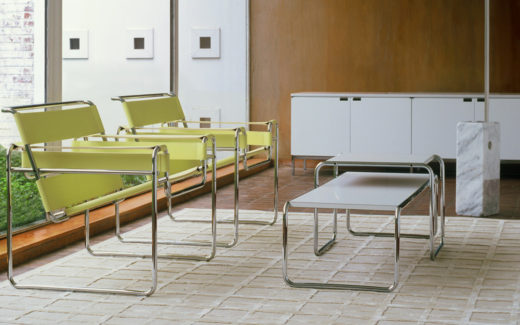 After the Bauhaus closed its doors at the advent of WWII, Breuer and Mies brought their ideas to America and fatefully mentored Florence Knoll as she began her career in architecture. Heavily influenced by the Bauhaus, Knoll adopted the notion of site-specificity in furniture, oftentimes creating tubular steel furniture pieces of her own with Planning Unit projects.
And today, as designers like Marc Newson and Piero Lissoni create furniture inspired by a legacy of tubular steel, we're humbly reminded that it all started with the Wassily—a chair that changed everything.