Design Pulse
---
Making
Marble
Marble – from the classic cuts of Carrera and Arabescato to the more eclectic slabs of Rosso Rubino – has an intricate beauty and enduring appeal. Inherently timeless, Knoll marble possesses a fascinating sourcing, cutting and finishing process as well as an indisputable ability to add elegance to any interior.
While the outward beauty of marble is straightforward, its inner beauty has quite a paradoxical nature. Marble is graceful yet strong, tactile yet smooth to the touch. Marble is visually pure, yet each cut has an unparalleled uniqueness within its veins.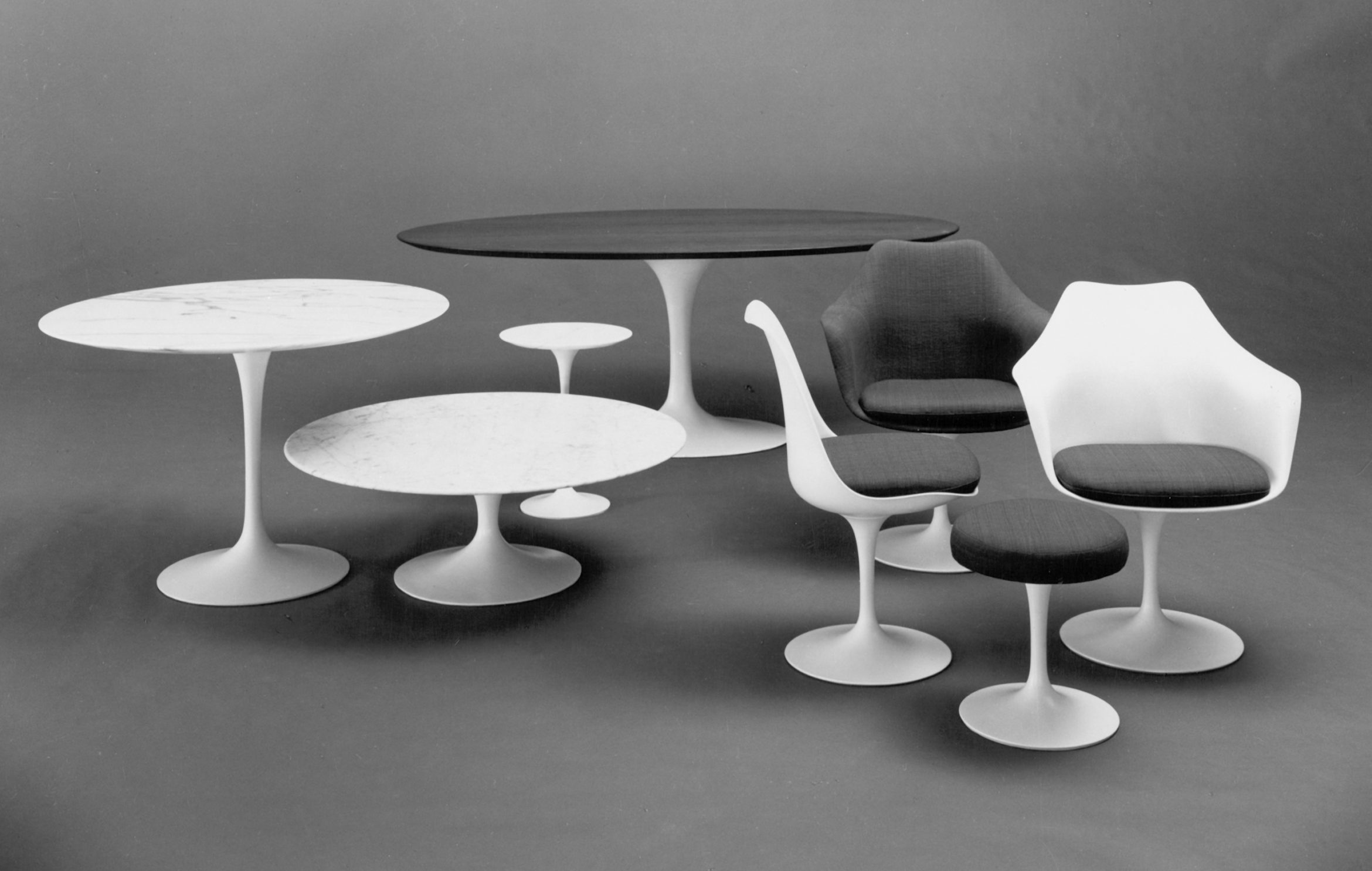 The Pedestal Collection, designed by Eero Saarinen and introduced in 1958, represents the first instance of marble in the Knoll portfolio.
In 1958, Knoll introduced the Pedestal Collection designed by architect Eero Saarinen – the tables of which were the first Knoll pieces to employ marble tops. Saarinen's futuristic design used oval and round marble surfaces – White Italian, Wallen Grey and Italian Cremo, at the time – resting atop a single, inwardly curved leg. The Pedestal Collection was a thoroughly Modern design and an achievement in form, made even more impressive and artfully executed through the use of an ancient material – a match made in heaven.
Sixty years later, the Pedestal Collection and its exquisite use of marble remain timeless. It has been joined by other Knoll designs – from Florence Knoll to Marc Krusin – that similarly celebrate the material through design and craftsmanship.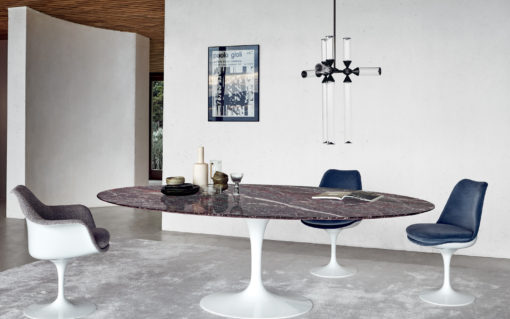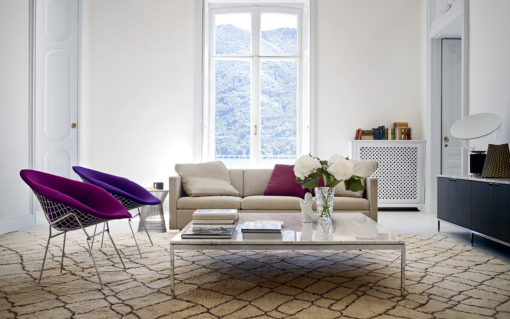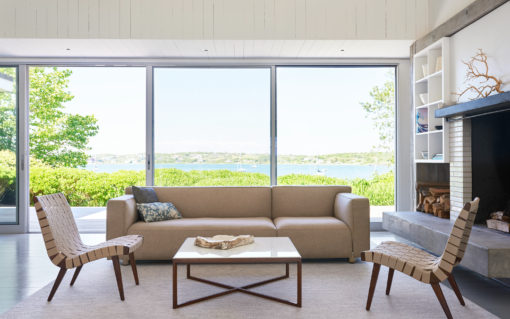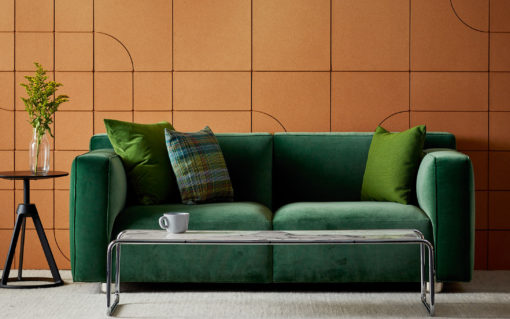 Knoll marble travels high and low, near and far, before finally landing tabletop. Its journey begins at quarries in both Italy and Slovenia, where Knoll marble is sustainably sourced and harvested.
From the very beginning, Florence Knoll stressed the importance of quality and timeless design. Thus, Knoll uses AA Grade marble as classified by the Marble Institute of America's assessment of soundness. The soundness metric qualifies the visual appearance and aesthetics of marble, taking into consideration the grain, veins, flaws and voids in the material. Knoll marble specialists venture to the quarries, selecting only the top three to ten percent of what is available.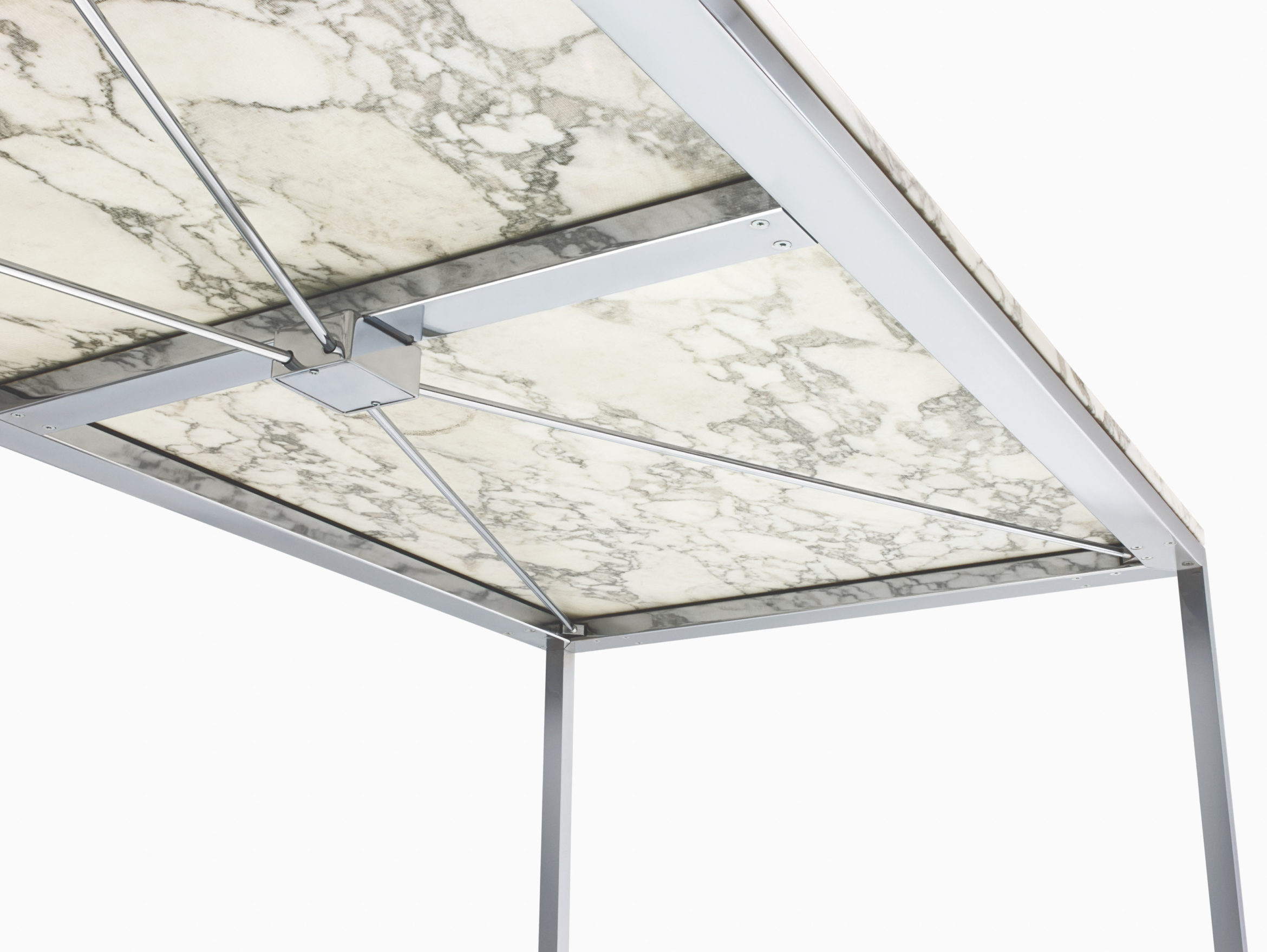 Following an evaluation, each block of marble, weighing roughly twenty tons, is transported on a trolley to the factory. There, depending on the rarity of the stone, blocks are cut into thin slabs using either a multi-blade or mono-blade process, which takes up to eight hours. Marble slabs are then left to acclimatize outdoors for about three weeks.
Each slab is then examined once more by a stone master to ensure a harmonious and sound top. The stone masons use templates approved by each designer that indicate the shapes and sizes of various tops. Throughout this process, Knoll associates adhere to strict standards as they survey the veining and patterns – factors that determine which marble slabs are selected and inform the cut.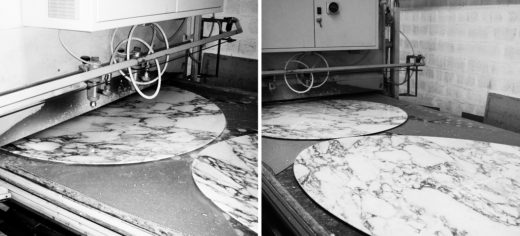 After the marble cut has been selected and approved, the refinement process begins and the shape of the top starts to assume a recognizable form – Saarinen, Krusin and Breuer-approved. A rough cut is created using computerized, numerically controlled, water-cooled polycrystalline diamond blades and cutters. A mesh is applied to the bottom surface of the top to provide additional support.

Skilled craftsman then hand-finish the table edges, softening any imperfections. The pieces are then sent to the drying room to allow any excess moisture to evaporate before beginning the finishing process.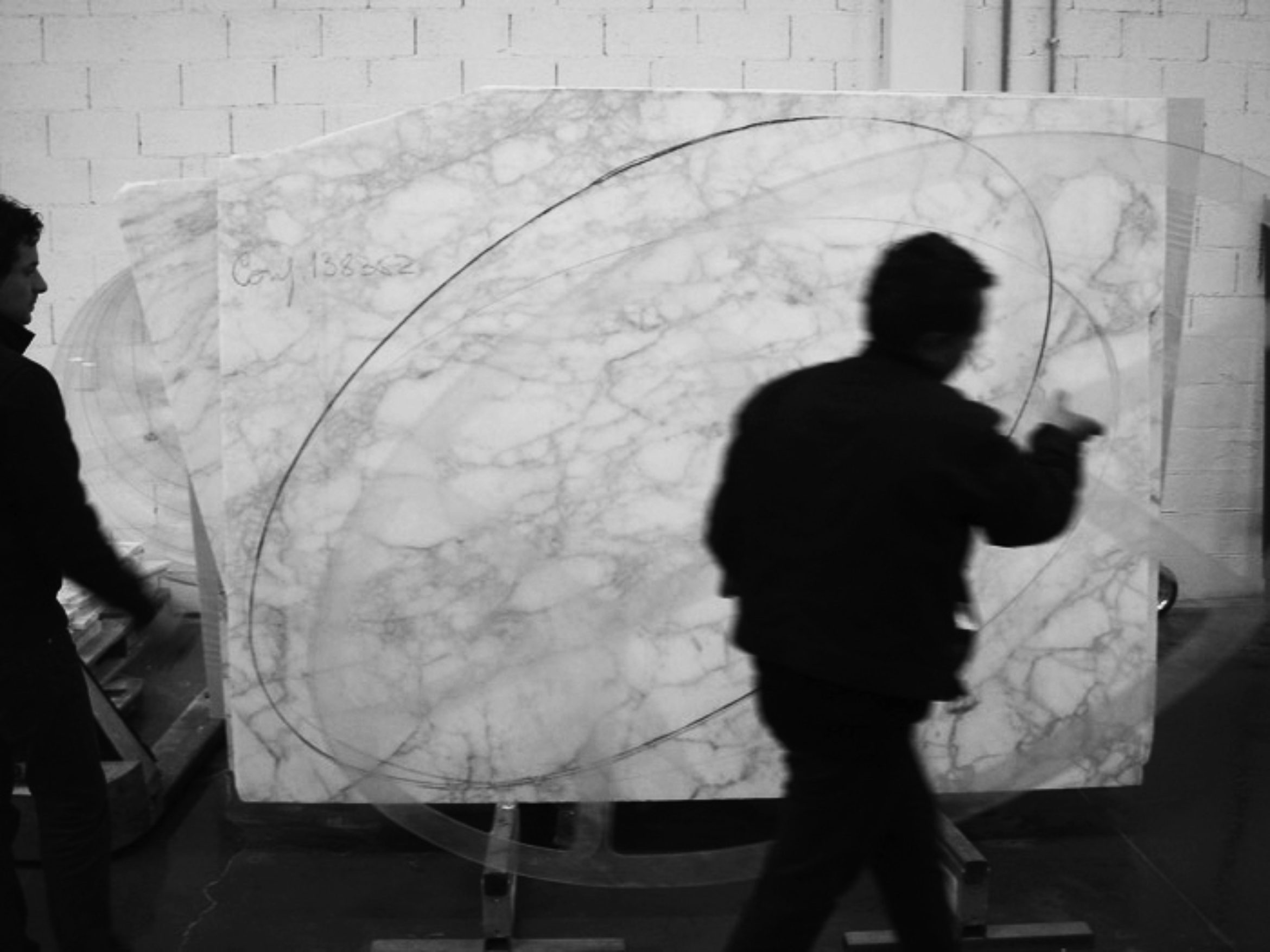 Knoll marble is evaluated and marked for cutting by stone masters using Knoll designer-approved templates.
The undersides of the tops are sprayed before being dried again in preparation for Knoll's signature maintenance-free finish. A transparent polyester coating – polished or honed to a satin finish – creates a durable and nonporous surface. The tops are finished over a lengthy and fastidious process. Depending on the properties of the stone, the slab is coated multiple times to ensure an even, lasting finish.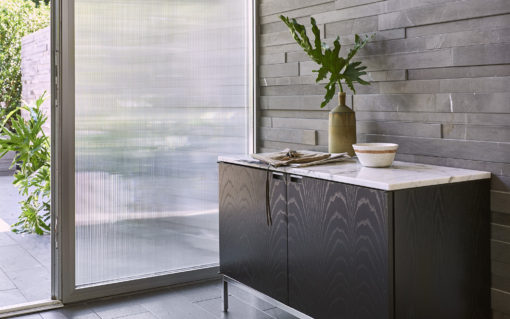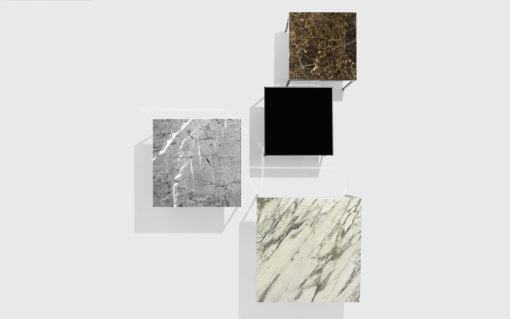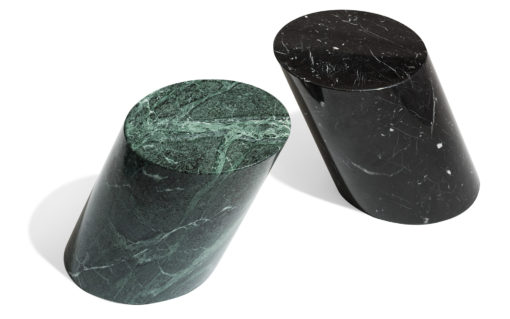 The visual impact of marble is undeniable. Knoll marble, aesthetically clean and beautifully polished, lends any space with elegance – both for the home and the workplace. And, although intrinsically cold-to-the-touch, a marble-topped table, credenza or desk has an unparalleled allure: an elongated Saarinen Oval Dining Table to host friends and family for a meal or a thoughtfully designed Florence Knoll credenza that works just as well in your dining room as it does your office. Ethereal, beautiful and timeless, a marble surface will anchor your room and elevate your home.