New Ideas for the Way You Work
Workshop It

---
Spontaneous collaboration is a gateway to innovative and new ideas. Breakout spaces harness that energy, providing the right tools to keep you and your peers going.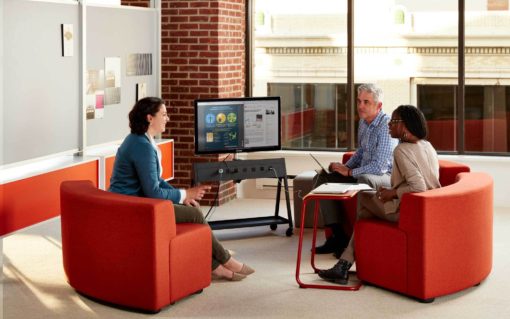 ---
The New Norm
Collaboration has become a new workplace standard. Today, over 50% of work is group-based. 
---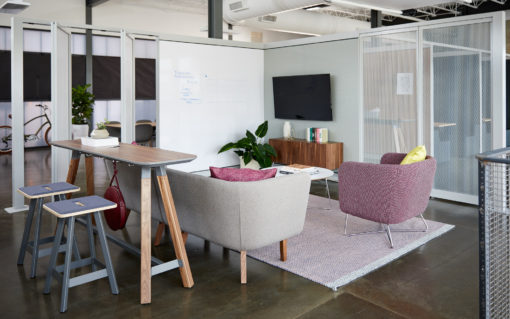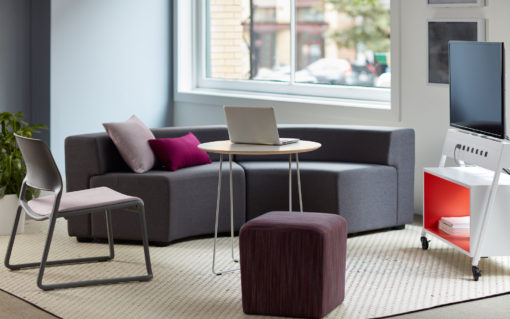 ---
Size Up Or Down
Breakout spaces facilitate conversation and spur new ideas. Don't let a lack of seating get in the way. Plan an enclave for three to four people or an informal team meeting space for five to eight. 
---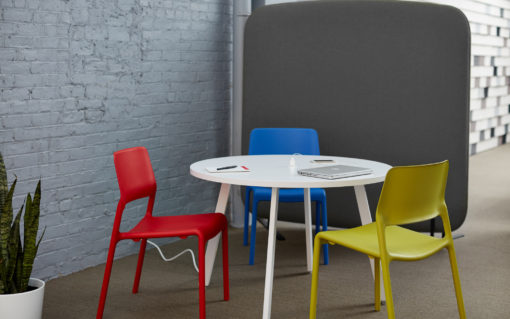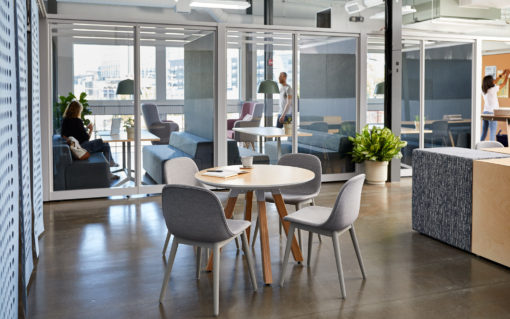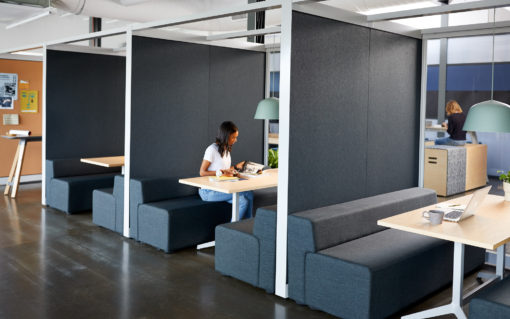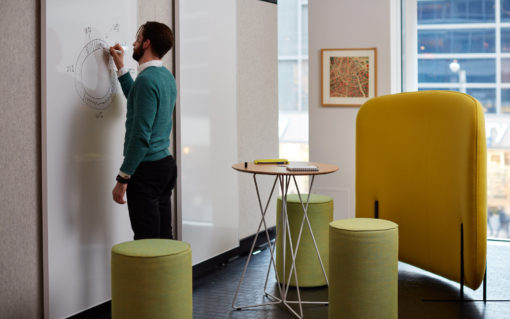 ---
Tools For Teamwork
Teams need large writable surfaces or viewing monitors; desk-height tables or communal counters; combinations of lounge furniture and side seating; and a clearly defined unifying space, open or enclosed.
---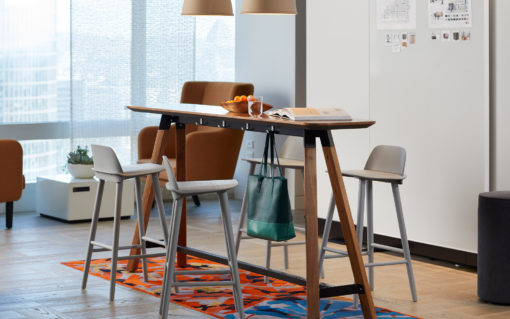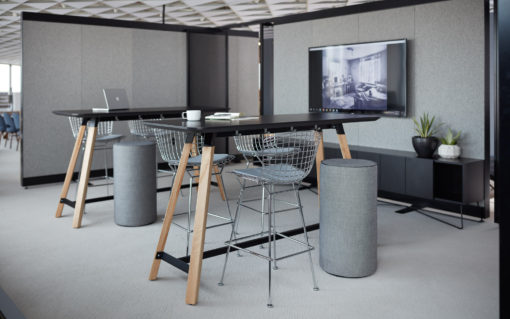 Breakout spaces support that light bulb moment, gathering people around a table or whiteboard to work though that budding idea.
---