New Ideas for the Way You Work
Touch Down
---
Touchdown spaces energize the way you work, offering the essential workplace tools to meet the needs of new and evolving workstyles.
---
Increasingly Untethered
Adapting to your constant movement around the workplace, traditional object furniture assumes new roles, prioritizing flexibility and power access.
---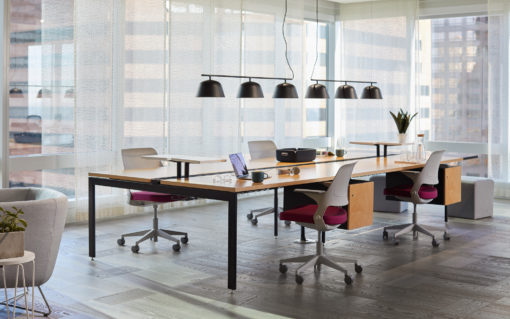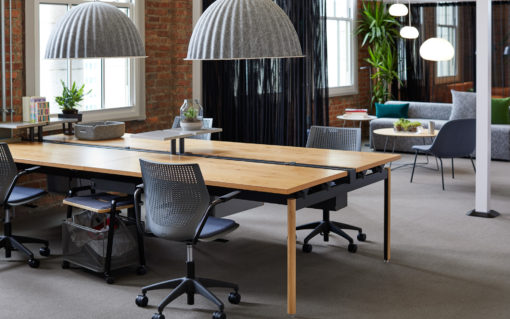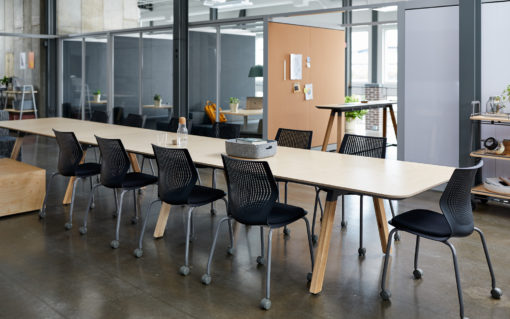 ---
Versatility At Its Finest
Touchdown spaces fill the gap between dining tables for work and individual focused workstations. Laptop in hand, people are less in need of assigned, individual space. 
---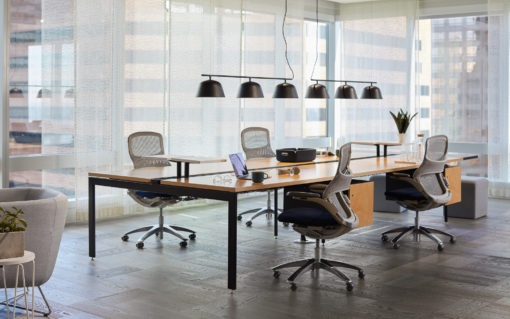 ---
The Best Essentials
Simple worksurfaces, streamlined power management and a few side chairs create ideal touchdown spaces. Needing more performance? Add ergonomic work chairs and computer monitor support for increased comfort and productivity.
---
 .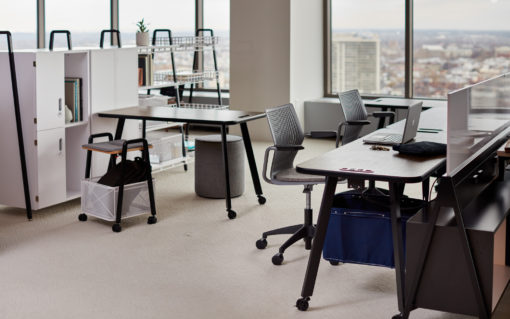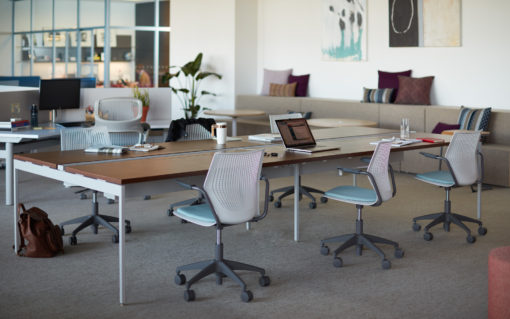 In between full benching solutions and a dining table, touchdown spaces trigger spontaneity and good work.
---