Knoll Works 2021☰
PROFILES
---
Striking the Balance
Dorothy Cosonas Brings Contemporary Design Direction to KnollTextiles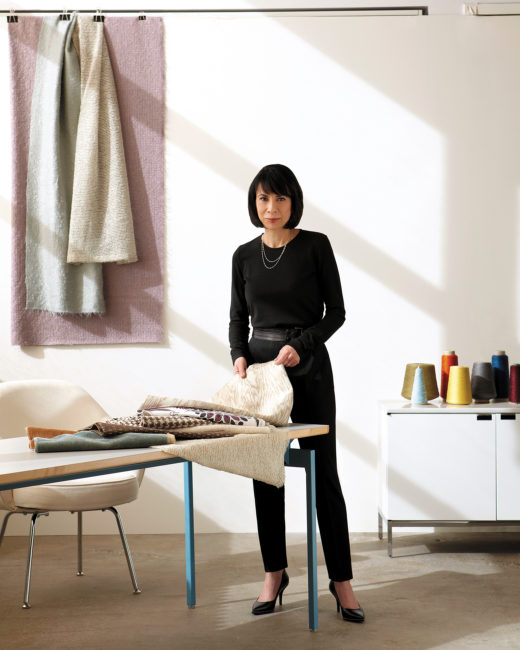 Dorothy Cosonas arrived at KnollTextiles fifteen years ago, knowing full well the weight of the brand and design heritage she was about to shoulder. "When I started, I created this mantra in my own head that I always had to live up to the brand and not off of it," she recalls. "Today, it's something that is still in the back of my mind." Living by this mantra came naturally to Cosonas, whose easygoing poise and streamlined style paired with a clear design vision is not unlike KnollTextiles founder Florence Knoll herself.
Over the course of her tenure as Creative Director, Cosonas has designed many high-performance collections for KnollTextiles for commercial, healthcare, hospitality and residential use that demonstrate her ahead-of-the-curve, principled approach. She responds to trends but isn't limited by them. She carefully selects colors that are both statement-making and soothing. Her designs are not overbearing, nor do they fade into the background. In other words, Cosonas knows very well how to strike a balance—between trend-forward and timeless, neutral and bold, similar and eclectic—so that designers have a broad palette to work from.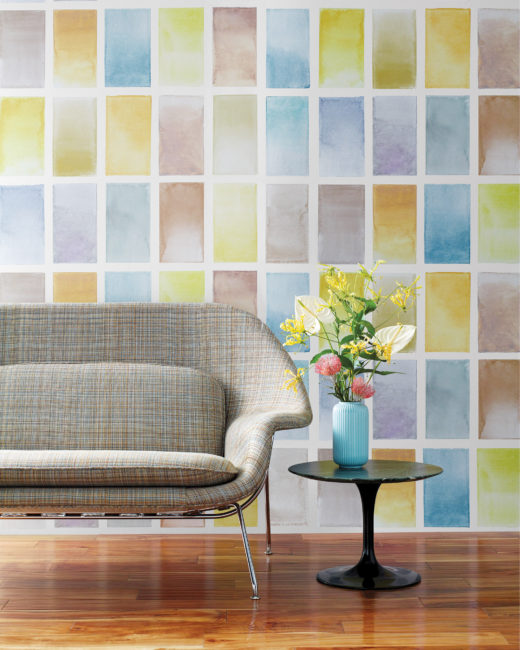 You create something that feels right and real.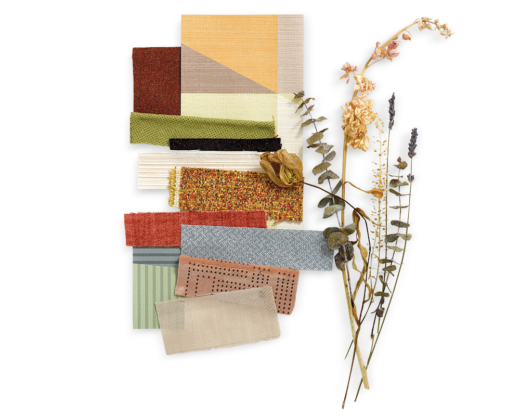 Like Florence Knoll, Cosonas is keen to collaborate with emerging talent across disciplines, bringing notable fashion designers Proenza Schouler, Rodarte, and Maria Cornejo on board to create couture-minded fabrics. More recently, she tapped Rachel and Nicholas Cope of the Brooklyn-based bespoke wallpaper firm Calico to devise artful wallcoverings in response to increased demand for statement focal points around the workplace. In addition to bringing notable collaborators to KnollTextiles, she introduced the KT Collection, high-design textiles at relatively modest prices, and, at the opposite end of the design spectrum, Knoll Luxe, collections inspired by the fashion runway.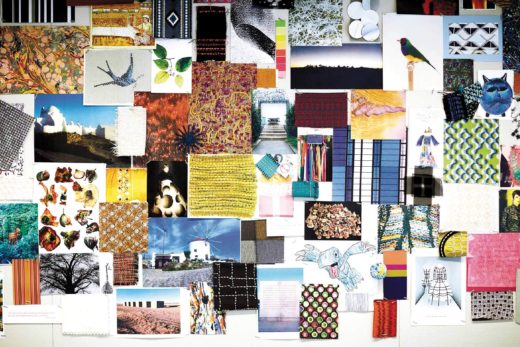 Overall, her designs are based on four core tenets: a respect for Modernism, a commitment to good design, an interest in technical innovation and an understanding of the power of a well-edited selection. "When you look at Eclat designed in 1974 by Anni Albers, you have no idea when it was designed. That automatically says that it is a classic, timeless, modern idea," she says. "And with good design you take in what surrounds you and you create something that feels right and real. You are aware of a pattern or texture and how it can live within a space."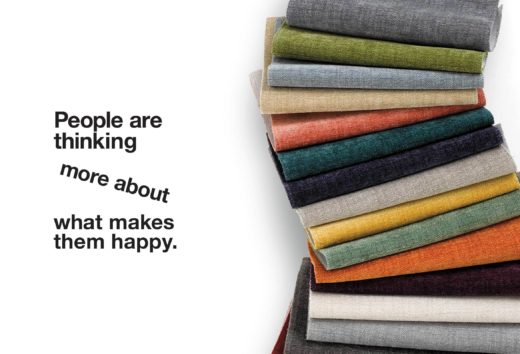 Additionally, embracing new production methods and emerging social issues, keep Cosonas innovating, whether it's experimenting with digital printing processes or investigating sustainable and more high-performance fabrics for a world transformed by Covid-19. "These difficult times have an impact on who we are and what we have to offer," states Cosonas, noting that since the onset of the pandemic cleanability has been at the forefront of thinking in space planning.

Beyond the pandemic, Cosonas anticipates that attitudes towards color will become more liberal. "Color is the easiest way to transform an interior and because people are nesting in their spaces they are thinking even more about what makes them happy," she says, adding, "It should be an interesting study to see how things evolve."
Photography by Paul Godwin
---
This story is from Knoll Works—our annual publication showcasing how our constellation of brands and planning capabilities create inspiring workspaces.