Palettes
---
Modern Melting Pot
In the midst of a bustling urban landscape, Nildo José Arquitetura designs a welcoming refuge inspired by an amalgam of cultural influences, from its native Brazil to Scandinavian and American design. The Upper West Side apartment carefully fuses the existing interior architecture with exterior elements for a calming, yet eclectic Modern melting pot.
Purchased by a Brazilian couple, the apartment already had a few unique architectural elements: floor-to-ceiling windows, a skyline view and bold, circular columns of the façade of the building. The owners requested for these elements be highly considered in the final design.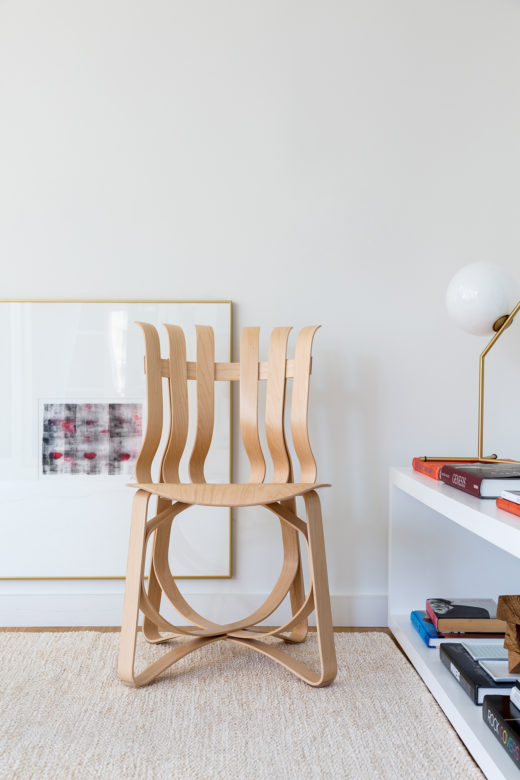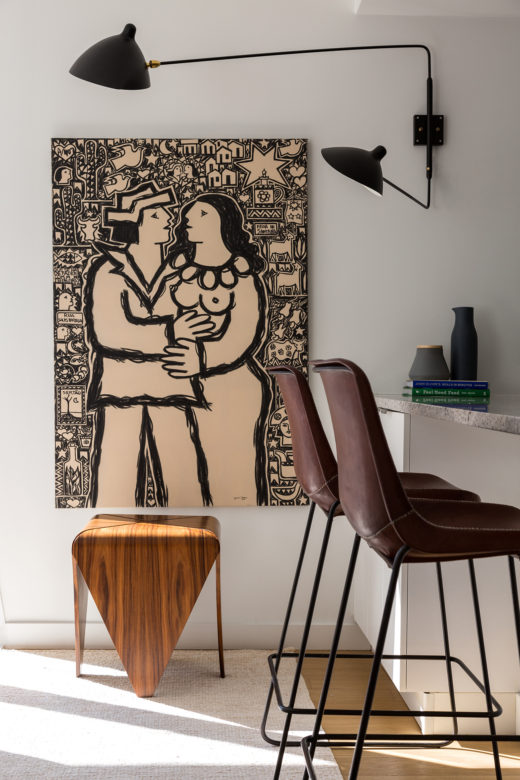 The original architectural features were not just prized in the overall design, but served as key binding elements, creating a visual and physical coherence between the interior and exterior architecture. Inspired by Scandinavian design, a minimalist approach creates a clean, clutter-free space that is both calming and warm. White walls and American oak wood floors mimic the natural light and exterior circular columns.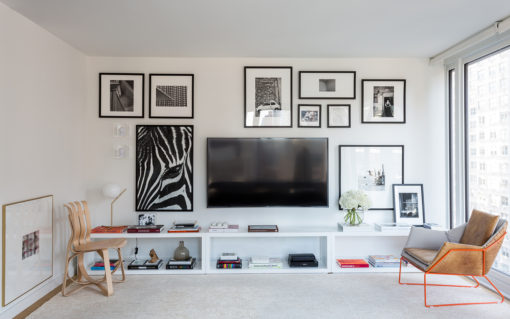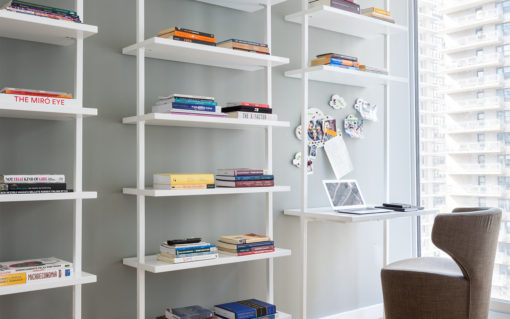 Modern furniture designs add a variety of forms and textures. A Hat Trick Chair – designed by Frank Gehry and introduced by Knoll in 1992 – epitomizes the sculptural quality of surrounding furniture. Works of art, both imported from Brazil and purchased in the United States, enlist the space with vibrant colors in juxtaposition with the white palette.
The art pieces were either imported from Brazil or purchased in the United States. The meeting between art pieces from different places reflects a cultural blend, resulting in a true cosmopolitan décor.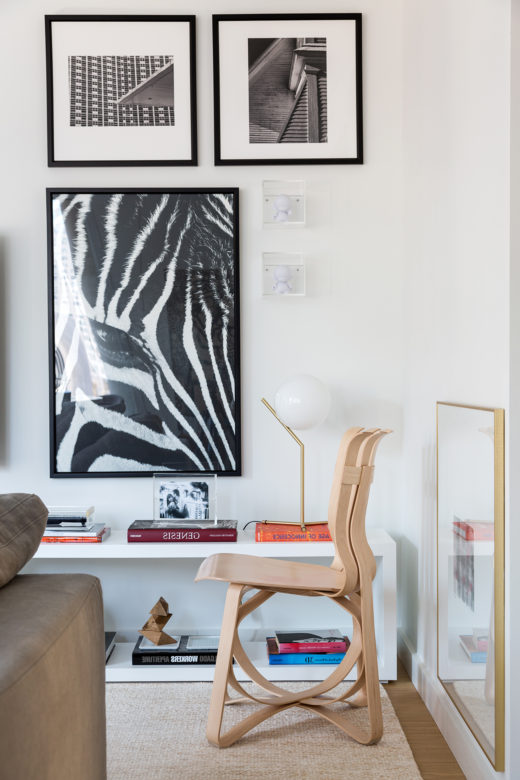 "We think of white as the sum of all colors, not the absence," said Nildo José, "When properly used, it can bring elegance and tranquility to the environment."