Knoll Works 2022☰
PROFILES
---
SIMPLY
COMPLEX
Designer Marc Newson on his latest covetable object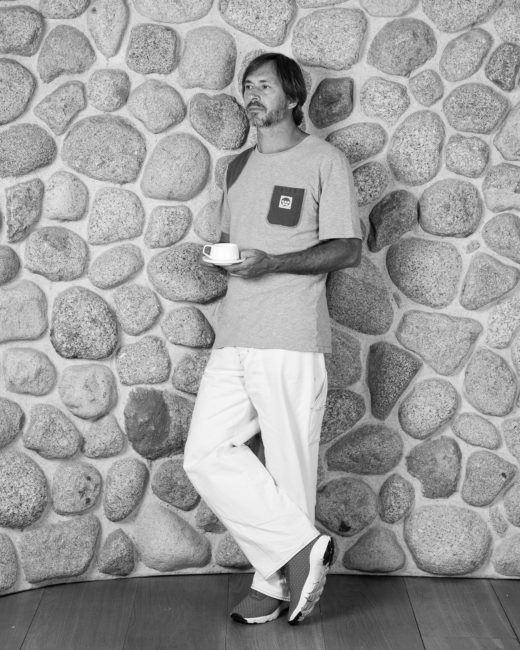 For decades, Marc Newson's name has been synonymous with trailblazing art and design—at the center of many conversations, in many disciplines. His breakthrough piece, the Lockheed Lounge, was a sculptural aluminum and fiberglass chair that rocketed onto collectors' lust lists in 1988. Madonna bought the limited-edition piece after featuring it in her music video, Rain, and it went on to become the most expensive object ever sold at auction by a living designer.
In 2014, Marc joined the design team for the Apple watch with close friend and collaborator Jonathan Ive and today millions of wrists sport the design. And now, the "holy grail" of the furniture business, as he calls it—a task chair for Knoll, so technically complex that it comes across as simple as can be.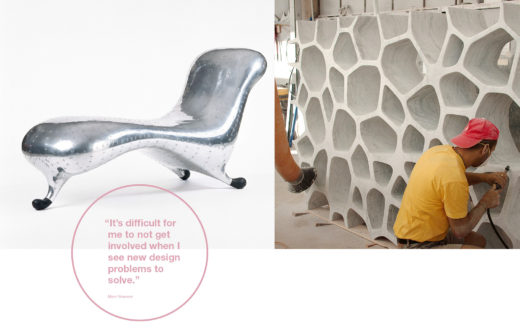 Spanning those landmark projects is a body of work so prolific and varied, it crosses the typical boundaries of discipline, category—even cost. For a designer known to extol simplicity, it might seem curiously complex—until you see what it all shares.
Certainly, there is craft and beauty. Each project is a technical achievement, an exercise in sculpture and structure. And then there is the covetability. Large or small, limited edition or mass produced, priced at seven figures or three—Marc Newson makes things we desire.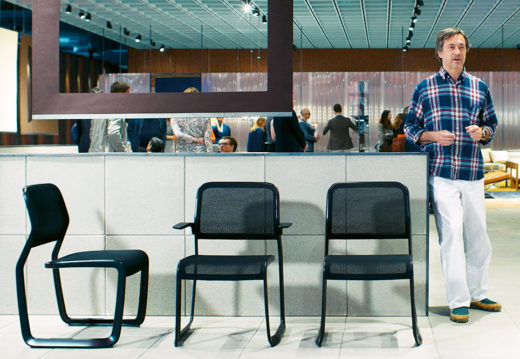 "As you can see from my work, I really enjoy a variety of different things," Newson says. In addition to Apple, he has worked with a host of influential brands including Louis Vuitton, Hermès, Montblanc, Nike, Hennessy, Jaeger-LeCoultre, and Dom Pérignon. He spent much of the mid-2000s as Creative Director for Qantas, where he reimagined everything from the first-class lounges to the cabin interiors of an entire fleet. "It's hard to define the boundary between the interior of an aircraft and the interior of a lounge—these are both spaces you have to exist within."
Usually called an industrial designer, his work expands into things like furniture, fashion, transportation, and interior design. "It's difficult for me to not get involved when I see new design problems to solve," he says.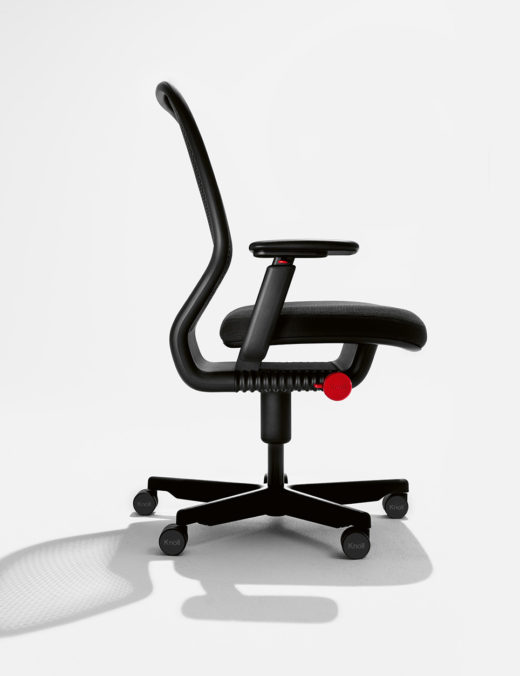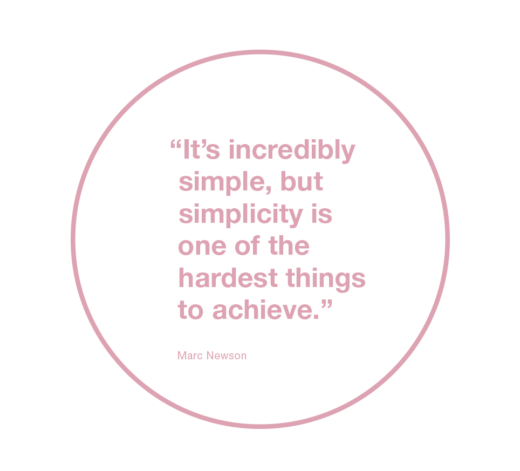 In fact, Newson also works heavily in design-art, and creates furniture that could be considered sculpture. His work is featured in prestigious spaces like Gagosian Gallery, where he is the only industrial designer the gallery represents. It is also presented in the permanent collections of museums around the world, including the Powerhouse Museum in his native Sydney, The Museum of Modern Art (MoMA) in New York, and the Victoria & Albert Museum in his home city, London.
But again, the lines aren't so clear. Art and industry comingle in Newson's creative output. There is technical achievement in his sculpture. At the same time, the influence of sculpture is apparent in his more functional designs. In Marc Newson's world, everything is an inspiration and nothing is off-limits. "Those sorts of crazy more sculptural objects end up inspiring and influencing the more industrialized pieces of furniture."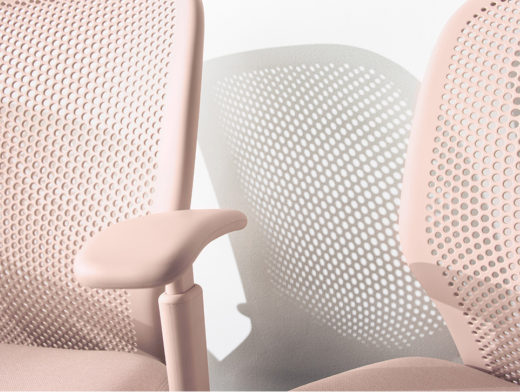 The Newson Task chair is his second design for Knoll—the first, a cantilevered aluminum chair with the same principles honoring simplicity and precision. This task chair is at once a beautiful marriage of art and uncompromising rigor, made for both workspaces and at home, with the ability to stand out or quietly blend in. "It's everything all at once," Newson says.

It's deceptively simple in form, defined by a single uninterrupted line that reflects his signature combination of organic shapes and meticulous engineering. "When you're designing such a complex object—and this is one of most complicated objects I've designed—to keep it true to the spirit of what I wanted it to look like…is a testament to all the people who worked on this chair," Newson says. "It's incredibly simple, but simplicity is one of the hardest things to achieve."
Photography: Giorgio Benni, courtesy of Gagosian Gallery and Marc Newson Ltd; Clint Blowers, courtesy of Phillips and Marc Newson Ltd; Jørn Tomter, courtesy of Marc Newson Ltd
---
This story is from Knoll Works—our annual publication showcasing how our design and spatial planning approach helps create places people love to be.