Welcome to Knoll at Fulton Market. Our revitalized space features a variety of settings that support connection, forge culture and foster collaboration—all illustrating the importance of hospitality in today's workplace.
811 W. Fulton Market Chicago
Knoll at MillerKnoll Design Days 2022
belonging, inclusion and camaraderie
adaptable intuitive settings
welcoming spaces
              for
 work anywhere
Our Fulton Market space displays how our products work together to build a "total design" experience for the way we live and work. From the iconic styles of Knoll to Muuto to DatesWeiser to KnollTextiles and Spinneybeck | FilzFelt, our offerings back today's workplace ecosystem—work in the office, work from home and anywhere in between.
Ideas that Inspired the Space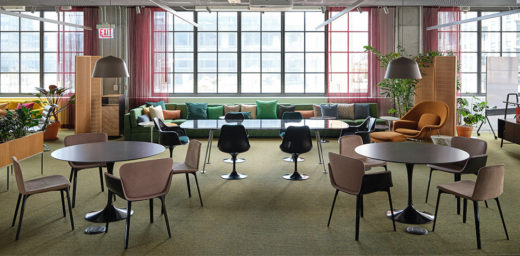 Spaces that extend hospitality
Inviting spaces energize and restore us. Our range of products designed to support connection can create spaces with a hospitable ambience where people enjoy the benefits of being together. At the same time, thoughtful spaces offer individuals a place to take a break and rejuvenate.
Latitude for teams
Well-designed spaces give teams the tools and choice they need to work comfortably throughout the day—be it the option to move throughout the workplace or the ability to transform one space.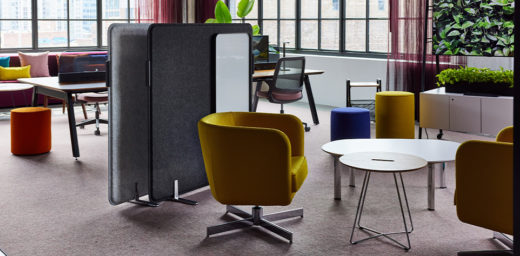 Power the ecosystem of work
To support the new norm of hybrid work, accessible, ever-evolving spaces are needed more than ever to offer everyone a seat at the table.
Holistic ergonomic support
Investing in furniture is investing in people. Our commitment to thoughtful design coupled with leading-edge technology has resulted in a comprehensive portfolio of ergonomic products that support a diverse population of workers, while offering personalized control and boosting physical well-being.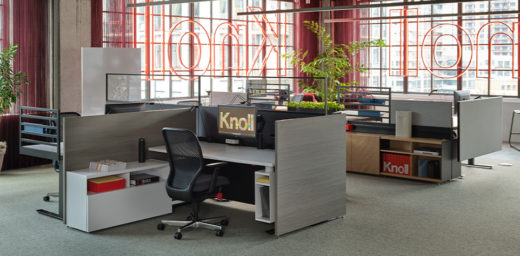 belonging,
inclusion 
                 and
        camaraderie

Planned for a choice-based experience, our products layer together to create inviting spaces, gathering places and adaptive areas with opportunities for focused and collaborative work.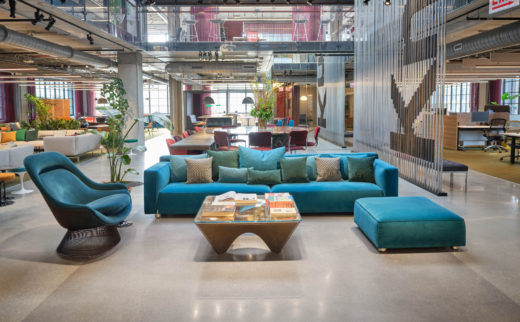 A Warm Welcome
An elegant entryway receives guests with a sense of welcome and warmth, and the rich materials in the space—including a salute to 75 years of KnollTextiles—amplify the warm greeting.
Formal Conference Space
Located in proximity to the entry, a client-facing meeting space showcases exceptional detail and workmanship.
Hospitality and Café Zone
A vibrant café with a living room-style meeting space draws people in and enables them to gather together for everything from a casual meeting to a client presentation to a cocktail party.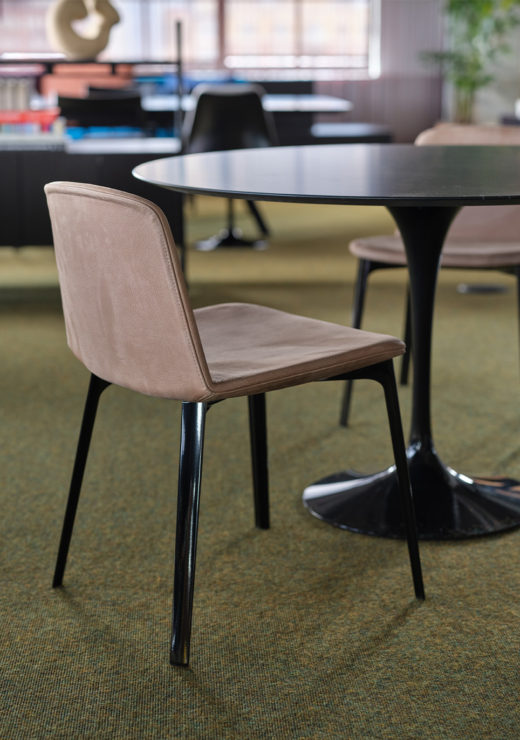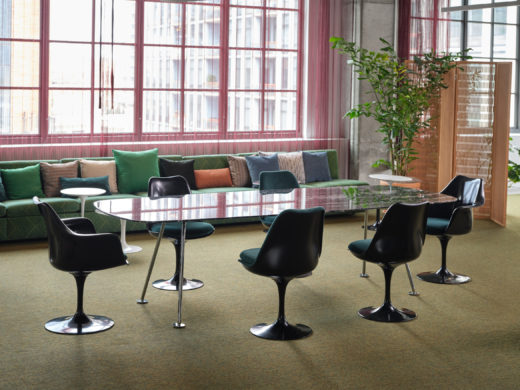 Amphitheater & Breakout
Unite for training, talks and celebrations in a large-scale gathering space. Unconventional seating offers a place to perch for a fresh perspective.
Adjacent team breakout areas offer proximity and visible connection to the work bar and nearby workstations, while an acoustical ceiling solution dampens noise for concentration.

KnollTextiles
New introductions explore vibrant colors and experiment with a mixture of organic and structural shapes, with a selection of fabrics paying tribute to older techniques like weaving, quilting and embroidery.
Team Neighborhood
A variety of workspaces, all with adjacent storage and easy access to breakout areas and the hospitality and café zone, cater to resident, hybrid and remote workers.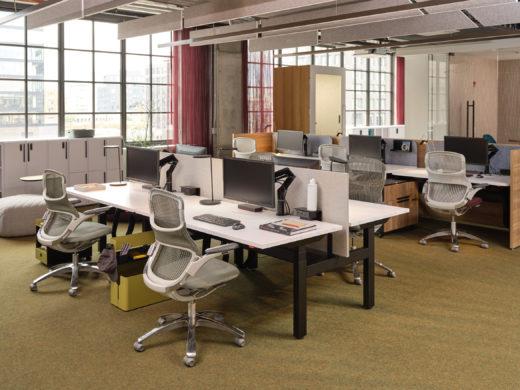 adaptable
                intuitive
settings

A space to support adaptable, intuitive settings for the fluid nature of hybrid work—for those in person and joining virtually.
Optimized Private Offices
Private offices with new shapes and footprints address individual needs, but also support mentoring, one on-one interaction and teamwork. Refined wood brings a touch of the outdoors in and elevates the brand experience.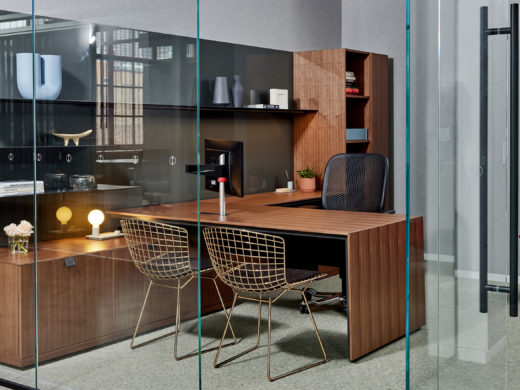 Dynamic teams
Team neighborhoods offer choice and variety for groups. A variety of spaces support engaging in-person interaction while also allowing remote attendees to join in for an equitable experience no matter your location.
From an agile sprint room to meeting in comfort or outdoors, vibrant collaborative group spaces attract people back to the office. Support engaging in-person interaction while also allowing remote attendees to join in for an equitable experience no matter your location.

Agile teams need furnishings to support their quick pace. This neighborhood offers efficiently planned workstations to maximize real estate for shared spaces. From fixed but easily reconfigured to agile to totally moveable, these workstations offer a full spectrum of options for the most innovative teams.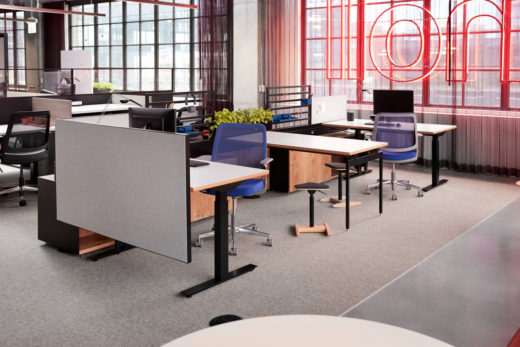 Holistic Seating Solutions
At Knoll, a work chair is an interactive object that responds to a person's movements throughout the workday, and an adaptable tool that anticipates the challenges of tomorrow's workplace. With side seating, light task, and high performance ergonomic solutions, explore why holistic support matters no matter where (or how) you sit.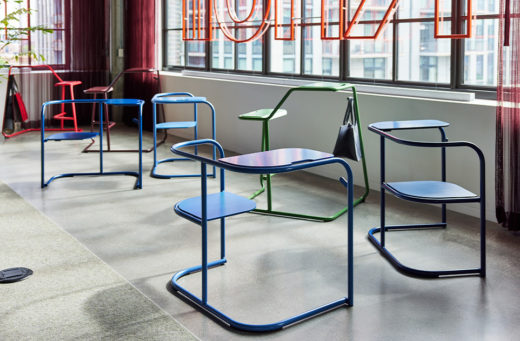 ↑ Coming Soon: SwitchSeats by Antenna Design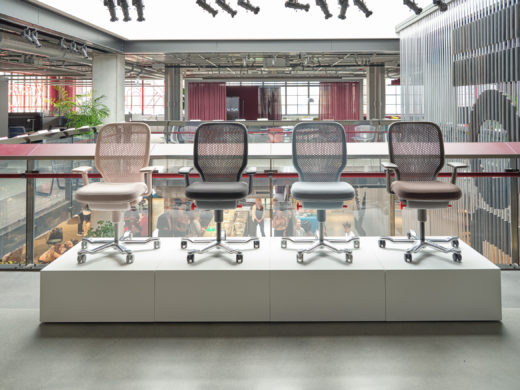 Flexible Training and Meeting
An active team zone includes furniture— reconfigurable lounge, moveable tables, whiteboards, etc.—that allows teams to quickly adapt the space as needed throughout the day, making it ideal for brainstorming, co-creation and ideation workshops.