Keeping Kenilworth
Johnson Chou Inc. brings a historic home into the 21st century
Built in the 1930s, this near century-old Edwardian style house in Toronto, Canada recently underwent a comprehensive renovation overseen by Johnson Chou Inc. The building's façade remained untouched, assuring the home remained visually integrated with the streetscape. The interior was gutted and modernized to reflect the tastes of its new owners.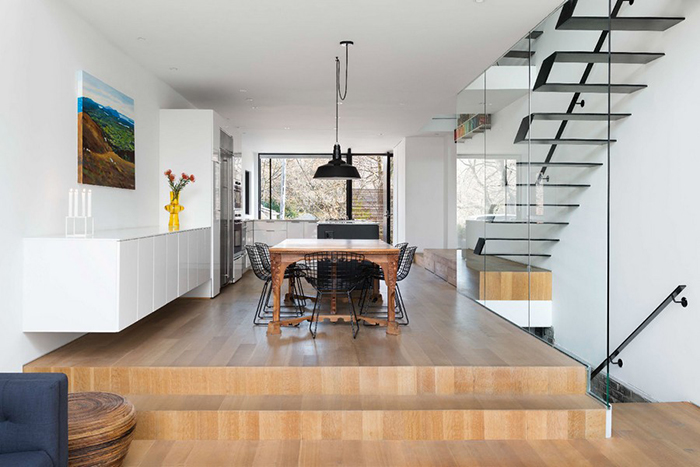 Photograph by Brenda Liu.
Cantilevered matte black trapezoidal steps protrude from the south-facing wall and ascend two stories in the home's loft-style layout. On the first floor, Bertoia Side Chairs surround an ornate, antique wooden table. A section of glass flooring creates a trompe l'oeil effect, offering a glimpse of yet another Bertoia Side Chair next to the tiered library which appears to burst through the floor.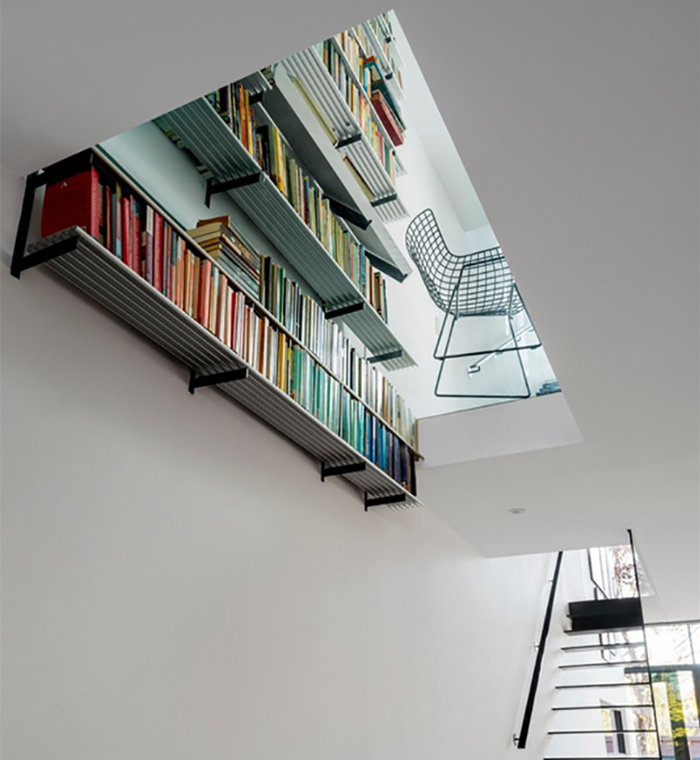 Photograph by Brenda Liu.
The upper level includes an office and reading area made up of a conference table and set of chairs. Glass screens define the dimensions of each room while creating the illusion of a holistic, unified space. Geometric black-framed windows afford the townhouse plenty of light during the day and set it aglow at dusk.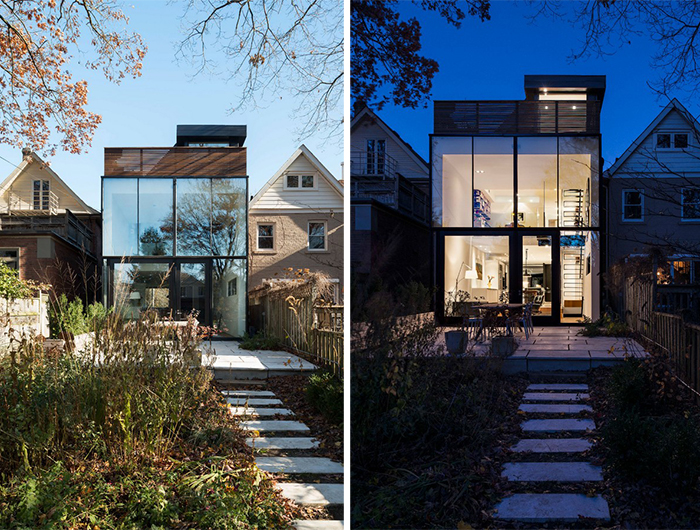 Photograph by Brenda Liu.
Project Credits:
Design: Johnson Chou Inc.
Photography: Brenda Liu