Introducing KnollTextiles: The Early Years
In the 1940's, Florence Knoll was determined to find suitable modern upholstery for Knoll furniture. In a market dominated by traditional decorator wares, she turned to grey and beige tweeds and flannels from Scotland for use in commercial interiors. This began her legacy of innovation and the birth of KnollTextiles as a brand.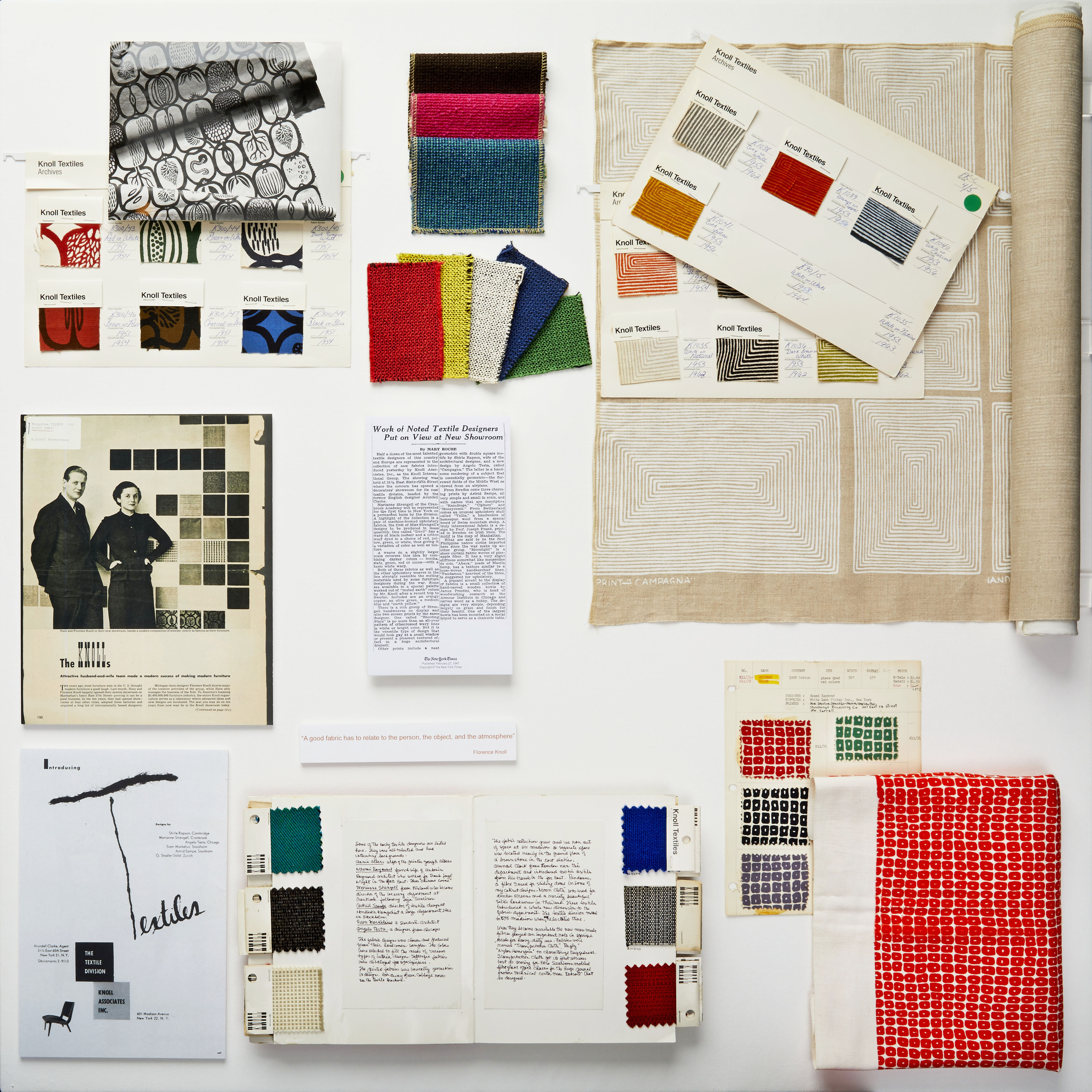 KnollTextiles in the 1950s to early 1960s
Florence Knoll invited cutting edge designers and artists to collaborate with the KnollTextiles in an exploration of new materials and constructions. Forward-thinking designers, such as Albers, Huguenin & Haraszty helped to direct and define the company's ever-evolving identity.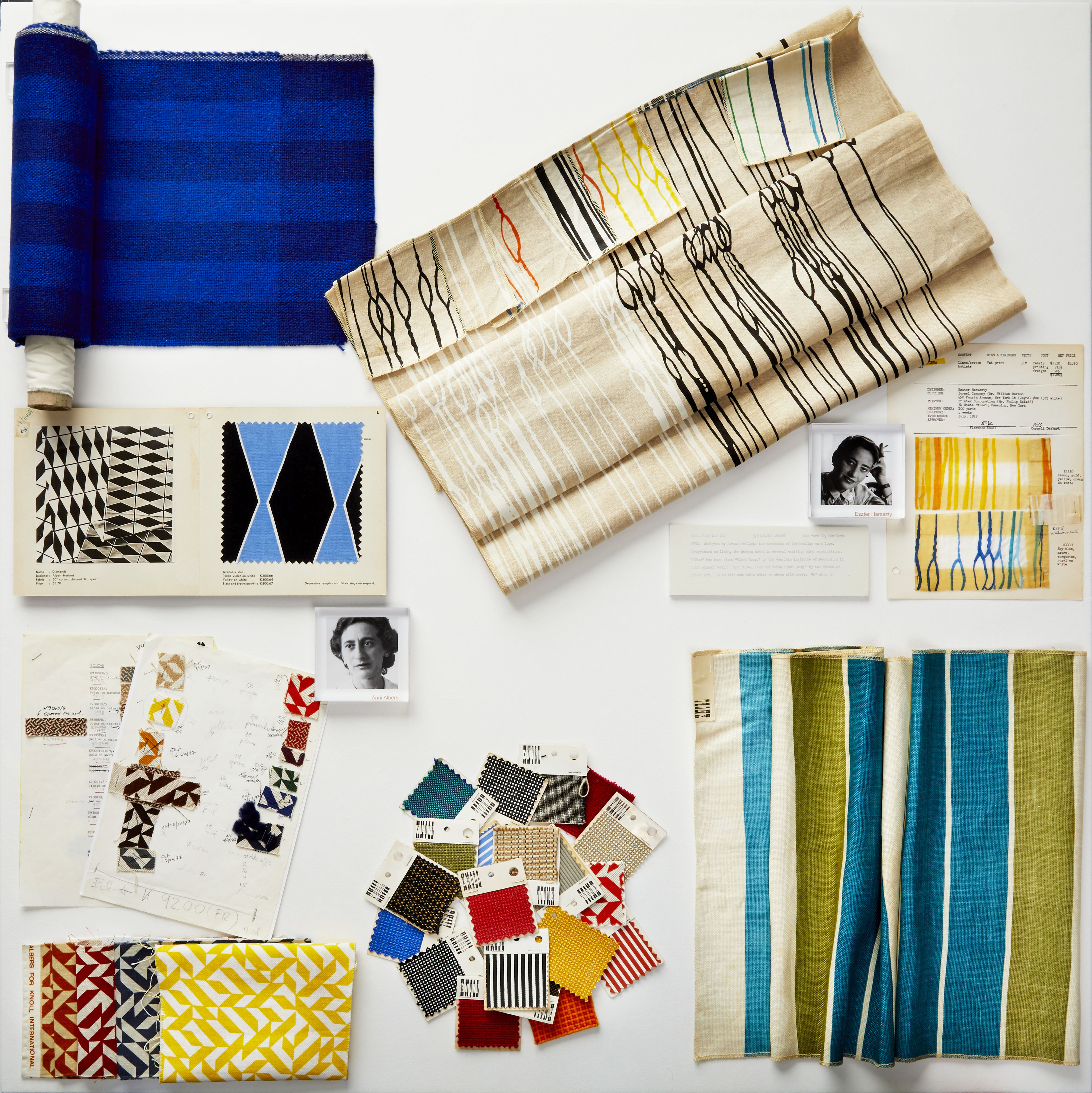 Celebrating 70 Years of KnollTextiles with the Archive-Inspired Signature & Legacy Collections
To honor Florence Knoll's founding vision of modern design, Creative Director Dorothy Cosonas and her team delved into the archives, searching for classic textural solid textiles that could be adapted for today's market. The Signature Collection is the first archive-inspired collection to launch in 2017.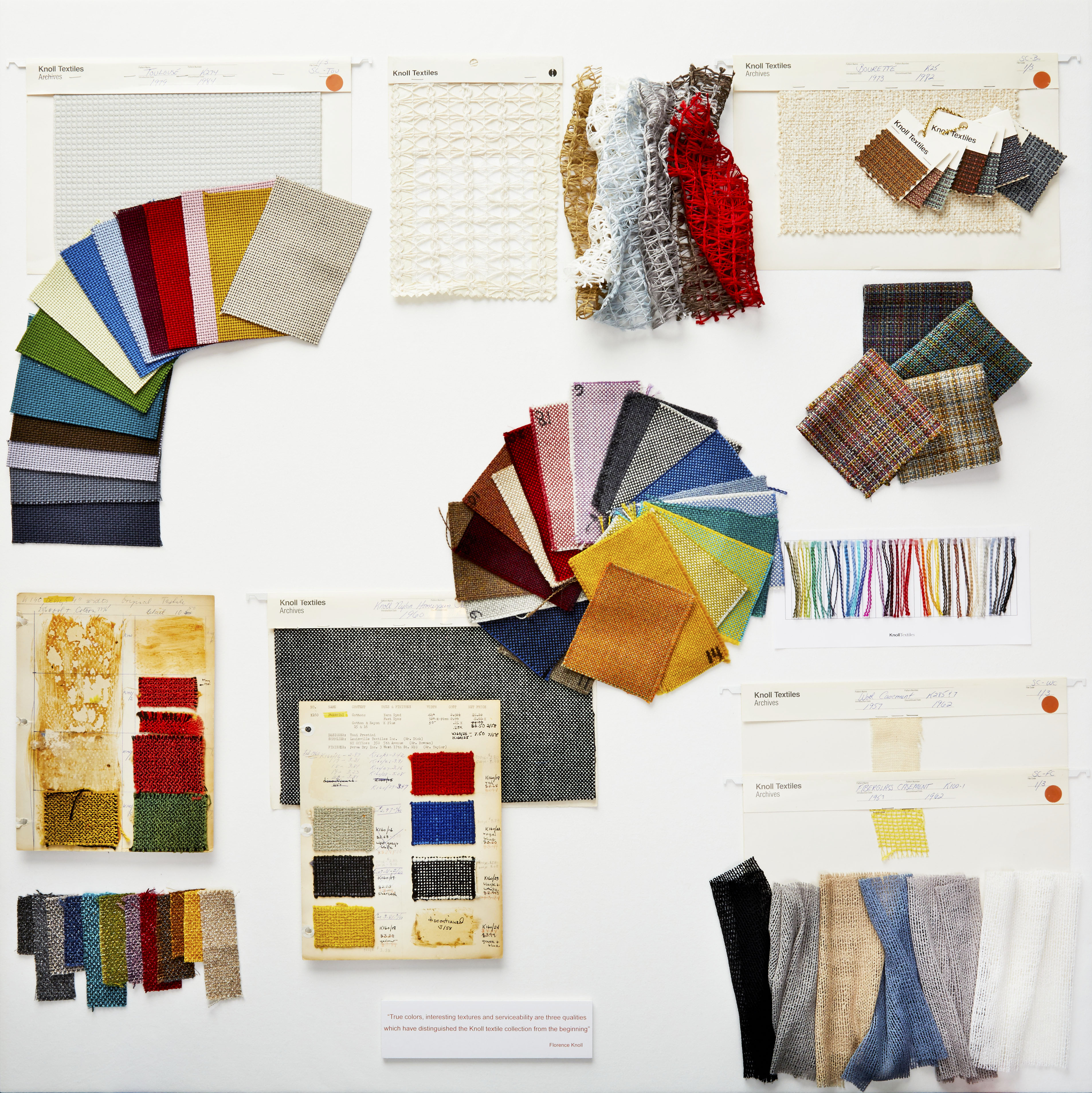 The Legacy Collection is the Second Archive Inspired Collection of 2017, Celebrating 70 Years of KnollTextiles
"Our 70th anniversary was a great opportunity to revisit and reinvigorate product from past decades". - Creative Director Dorothy Cosonas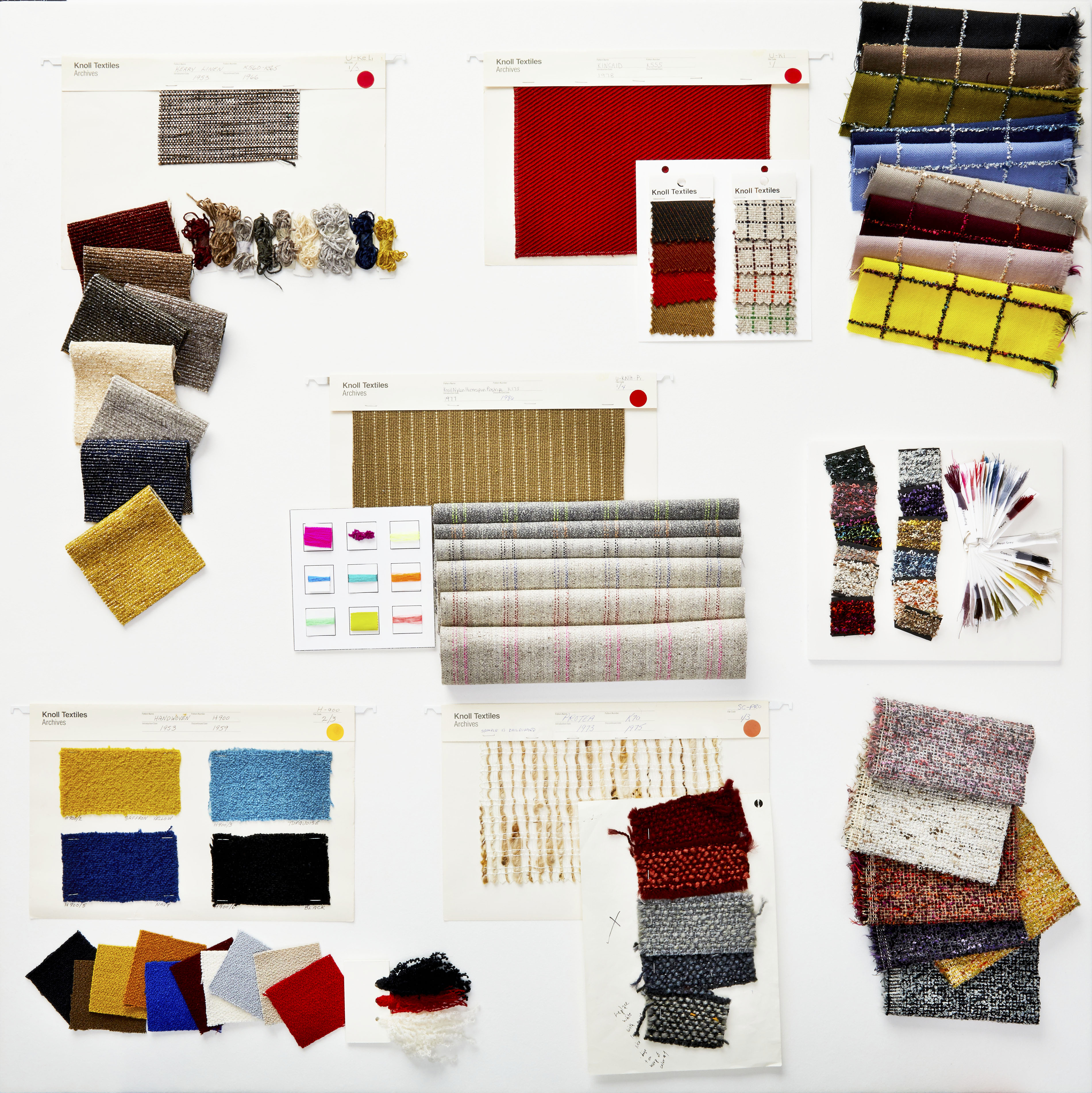 The Planning Unit (1944 to 1965) and Sampling Tools
Florence Knoll was known for her exacting eye and painstaking attention detail, often critiquing a design down to the millimeter. "Instead of being a quarter of an inch, it ought to be a three-eight-inch radius," she once commented in a review. Her meticulous methods of assessing a client's needs were clear in her sketches, annotations, and "paste-up" cardboard models.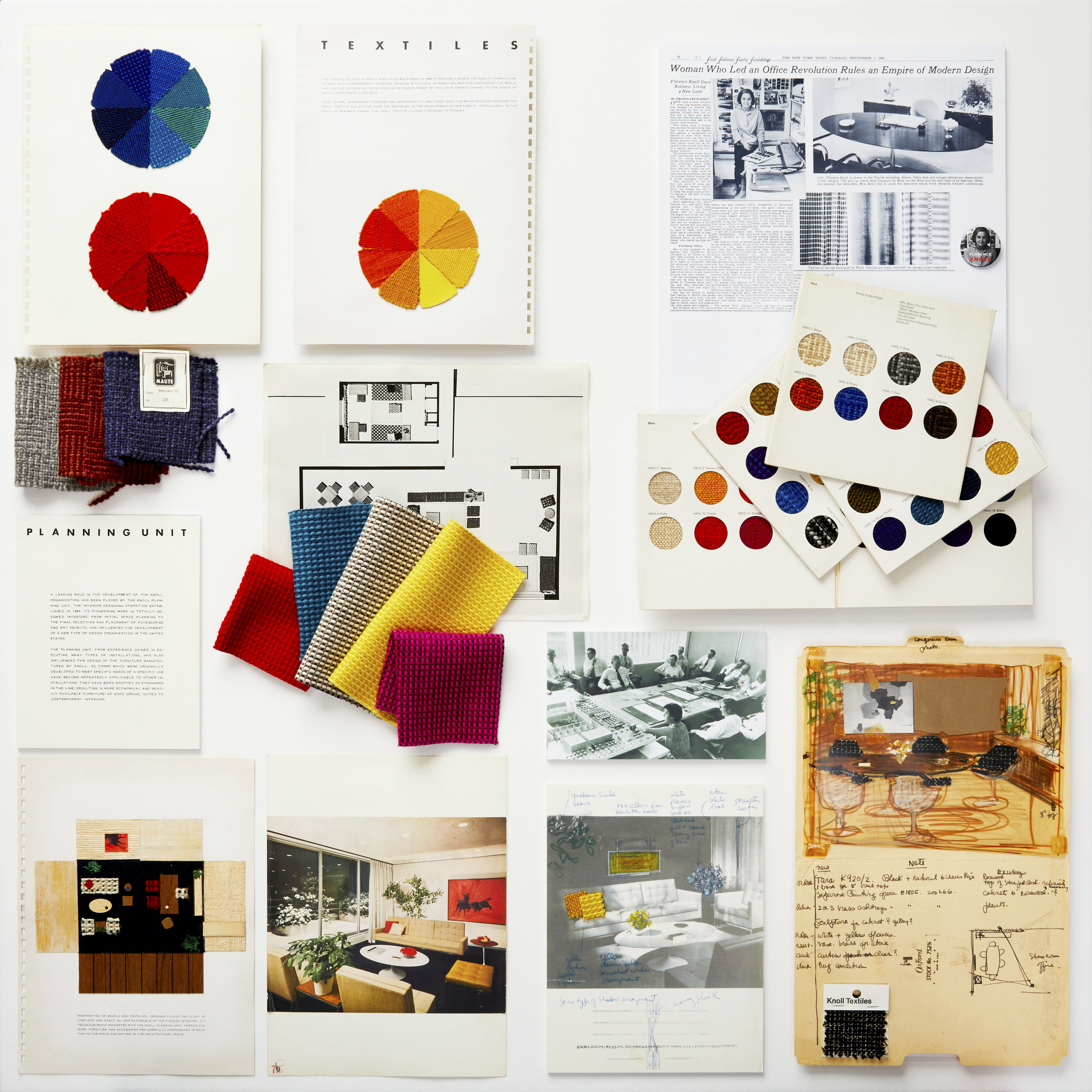 Florence Knoll & Herbert Matter: A Team of 'Unmatched Ability' in Ads & Graphics
Florence Knoll collaborated with Herbert Matter, the company's second graphic designer and photographer, during the brand's most formative years, 1946-1966. Together, they did more than shape the company's public image, they shaped its underlying identity. "We worked beautifully together," says Florence of her time with Matter, "we were doing something new."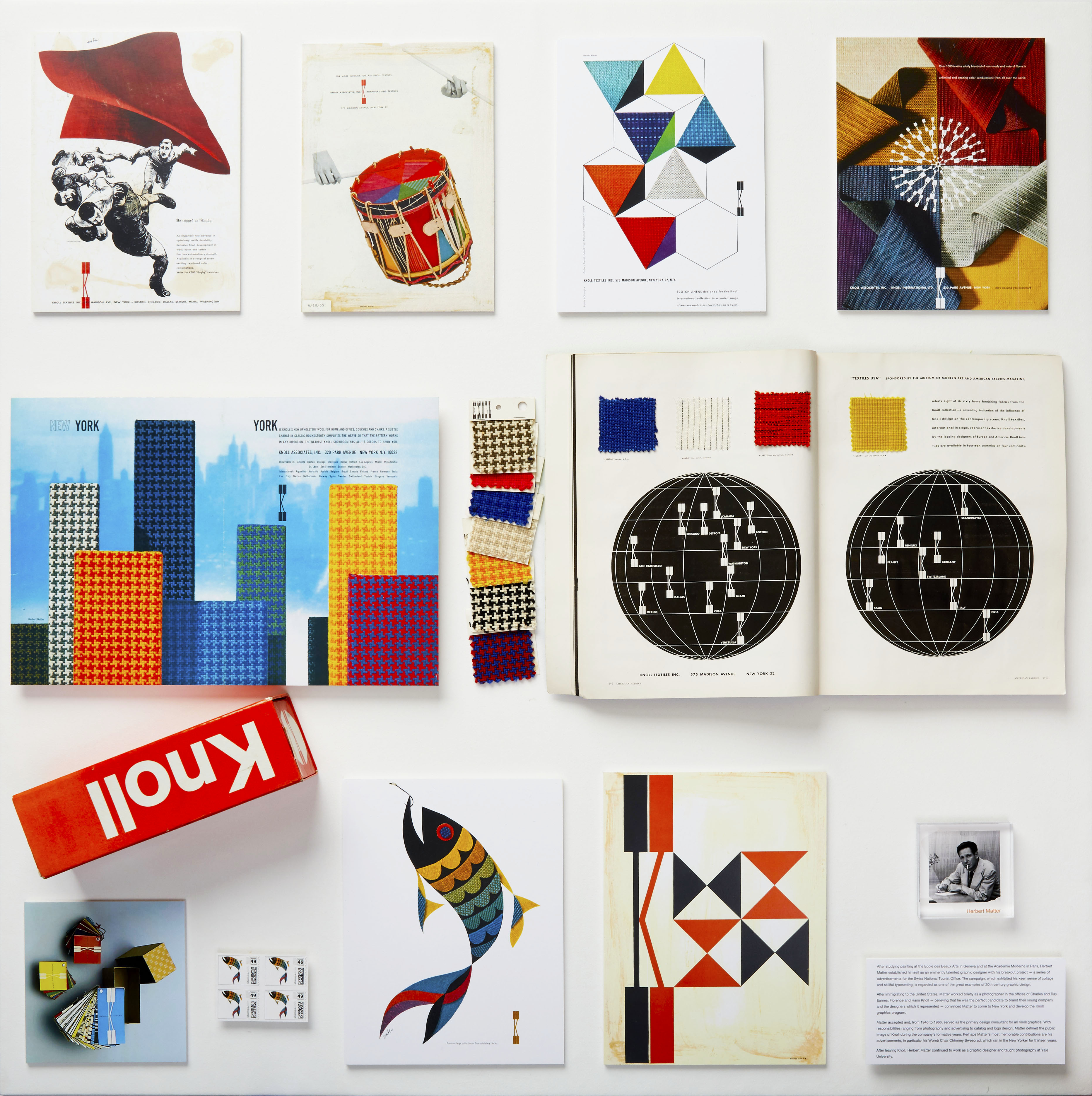 Discover our Archive-Inspired Designs
The new archive-inspired Signature & Legacy Collections honor our brand's 70th anniversary and founder's 100th birthday. Creative Director Dorothy Cosonas and her team reinterpreted several classic archival upholstery and drapery fabrics for today's market.