KnollTextiles: Locations + Contact Info
We bring you an international perspective through our worldwide sales team. Whether you are revamping a small space or orchestrating a large project with complex logistics, our sales team can guide you through the process of defining your textile needs, meeting the highest standards for quality, on-time delivery and customer service.
KnollTextiles Customer Service
1.866.565.5858
textiles_orders@knoll.com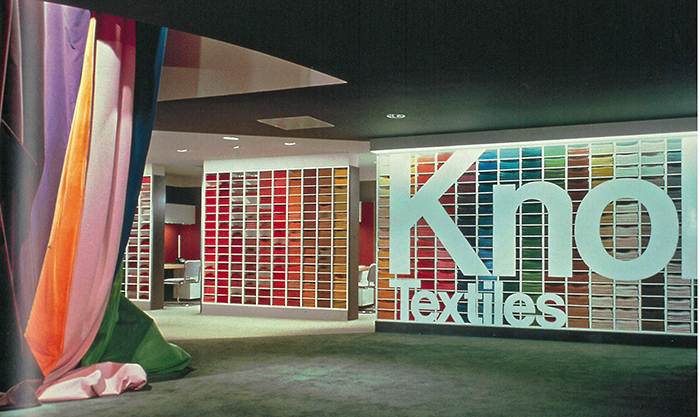 KnollTextiles North America
KnollTextiles is one of the largest textile suppliers in North America, with products developed for healthcare, hospitality, educational, corporate, and residential interiors.
Dorian Parkinson Reily


Divisional Vice President, West
Phone: 415.218.0149
dparkins@knoll.com

Jackie Kiley


Divisional Vice President, East
Phone: 347.556.8436
jkiley@knoll.com
Knoll Luxe: Fashion Fusion, Fine Textiles
Using the runway as her muse, Dorothy Cosonas designs luxe collections that serve as high fashion for modern interiors. Each launch is an exploration of material, construction, and color with textiles woven in natural yarns such as cotton, linen and wool.
NYC Showroom: 979 Third Avenue, Suite 1702


Sales Contact: Sherie Chin
Phone: 646.783.1930
Fax: 212.355.4015
schin@knoll.com

Asia

Beijing


Fabricnation (Beijing)
Showroom: Rm 509 Class Mansion, No. 19 Xinyuanli West Building, Chaoyang District, Beijing 100027
Phone: +86 138 1163 3094
Fax: +86 10 5820 5422
marketing.cn@fabricnation.net

Hong Kong


Fabricnation Limited
Showroom: Room 1602, Bonham Trade Centre,
50 Bonham Strand, Sheung Wan, Hong Kong
Phone: +852 2180 8772
Fax: +852 2180 9330
marketing.hk@fabricnation.net

Korea


UOS Co, Ltd.
Showroom: Amoje Building 2F, 680-2 Yeoksam-dong,
Gangnam-gu Seoul 135-916, Korea
Phone: 882-518 9266
Fax: 822-518 9267
Sales Contact 1: Ms. Hyunju Byun
Sales Contact 2: Ms. Hyeyoung Yoon

Shanghai


Knoll Shanghai
Showroom: 258 Wending Road, C215-2 Shanghai 200030 China
Phone: 021-5427-0381
lhuang@knoll.com

Shanghai


Fabricnation (Shanghai)
Showroom: Room 1E, 1st Floor, Building 7, No. 322 Jiao Zhou Road, Jing An District, Shanghai 200040
Phone: 8621 62522925
marketing.cn@fabricnation.net

Singapore


Fabricnation Singapore (Pte) Limited
Showroom: 200 Jalan Sultan, #10-10 Textile Centre,
Singapore 199018
Phone: 65 6299 0538
marketing.sg@fabricnation.net
Australia & New Zealand
United Kingdom
Studiotex Ltd.


Showroom: Design Centre, Chelsea Harbour, South Dome, 2nd Floor, Fulham, London SW10 0XE, UK
Sales Contact: Jane Kennedy
Phone: +44 (0)20 7352 8558
Fax: +44 (0)20 7352 9506
Jane@StudioTex.co.uk