Exploring Design's Impact on Our Biology at Saloné 2019
"Everyone knows the feeling of entering a room that feels right," says Muuto's Design Director Christian Grosen, sitting on the courtyard of Spazio Maiocchi in the heart of Milan.
He's referring to inspiration for A Space for Being, an installation that investigated ideas related to neuroaesthetics, or how human beings respond to art that opened at this year's Milan Design Week as a collaboration between Muuto, Google, Reddymade Architecture and Johns
Hopkins University.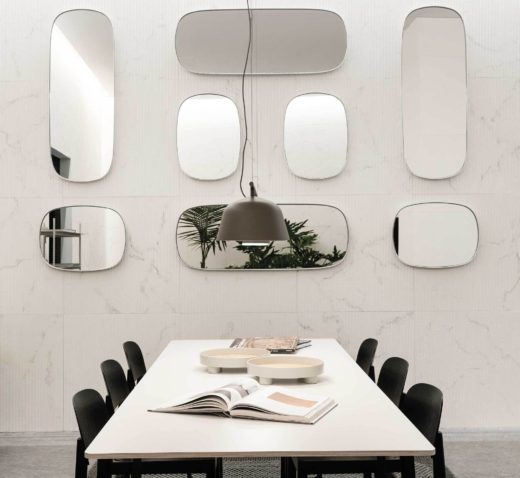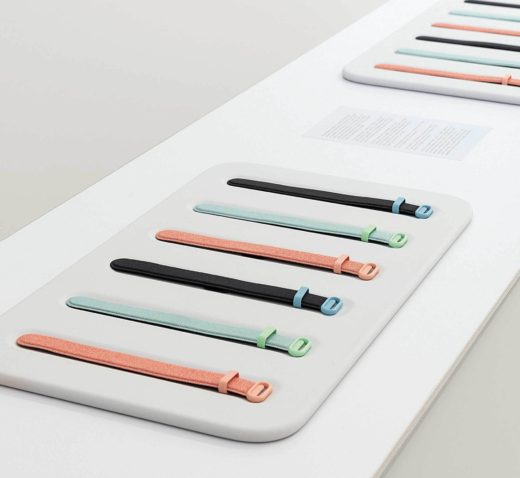 The "Transformative" Room was defined by its honest and elegant sentiment.
"With A Space for Being, the idea was to uncover what makes us gravitate towards a given environment and emphasize the role that aesthetics, and design in particular, can play in our everyday life. It was very much an exploration of design's impact on our biology and how design has the potential to impact our well-being," Grosen notes.

The design for A Space for Being was co-created by Google's Vice President for Hardware Design, UX, and Research, Ivy Ross, in collaboration with Grosen; Reddymade Architecture and Design Studio Founder and Principal, Suchi Reddy; and Executive Director of the International Arts + Mind Lab at Johns Hopkins University, Susan Magsamen.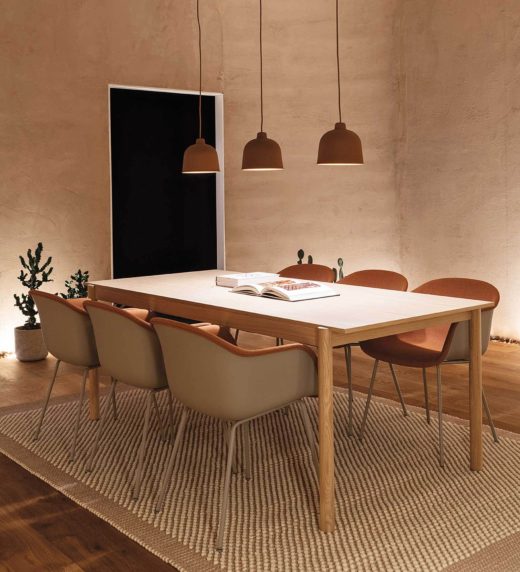 We've always worked from a strong belief that the elements around us have an impact on how we feel. 
When entering the space, guests put on a wristband, specially made by Google, that measures various physical and physiological responses, including one's heart rate, breathing rate, skin temperature and more. Following that, guests walked through three different rooms, each unique in their furnishings, artwork, colors, textures, lighting, sounds and scents. "To us, it was an interesting challenge to create three rooms that were entirely different in their expressions with our designs and still have each single environment feel like Muuto. It really tested the versatility in our collection and went to show that there's a Muuto design for any interior," Grosen adds.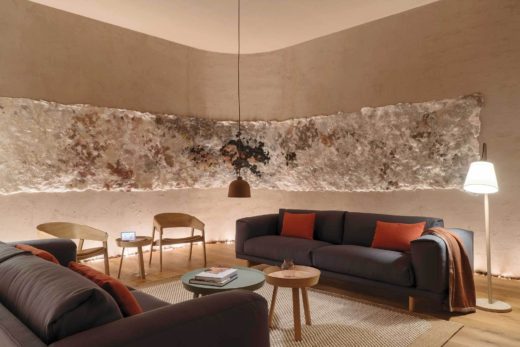 The "Essential" Room offered a sympathetic atmosphere.
Touching on what makes A Space for Being relevant for Muuto's design philosophy, Grosen says, "At Muuto, we've always worked from a strong belief that the elements around us—be it furniture, sounds, light, colors or forms—have an impact on how we feel but we've never been able to visualize it. A Space for Being allowed us to express what we are not able to communicate in words; how environments can influence our biology, emphasizing the importance of thoughtful design in our everyday life, whether at home, at work or in public spaces."
---
This story is from our debut issue of Knoll Works—a publication showcasing how our constellation of brands and planning capabilities create inspiring workspaces.