How Antenna Design Applies a Human-Centered Approach to the Workplace
---
Human behavior is always at the center of Masamichi Udagawa and Sigi Moeslinger's work. For the duo, who co-founded Antenna Design in 1997, "the essence of design is to affect people's mind and behavior with products acting as a mediator," says Udagawa.
They've applied their human-centered approach to industrial and interactive designs for public spaces as a means to provide elegant solutions for complex problems and diverse user groups; their portfolio includes ticketing machines as well as several subway fleets for New York City and Washington, D.C. In their experience designing Antenna Workspaces for Knoll, they've found that the workplace of today—increasingly flexible and community-oriented—requires the same embrace of a broad-based constituency as public spaces do.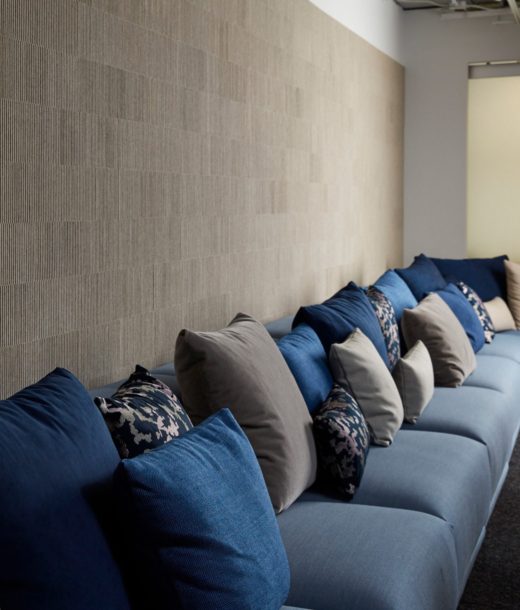 Intent on identifying with the spaces they inhabit, a new generation of workers is redefining what constitutes "the office." For Antenna, fostering a sense of community that encourages collaboration and innovation is as important as ever. "The office is a public space," notes Udagawa. "If well-designed, it's a social place where encounters among colleagues can naturally occur. That's really healthy and more productive. Furniture comes in as a facilitator."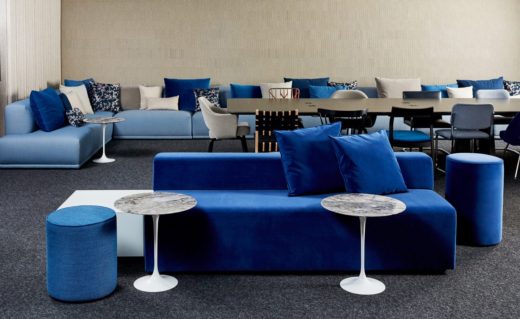 Creating a sense of ownership in individuals within a communal space is essential. Much like the subway cars and ticketing machines the studio has designed for the Metropolitan Transit Authority, workplace furniture is, in many cases, designed to be universally accessible, yet needs to feel tailored to each individual user. "People should be able to relate to it, feel that it's made for them," explains Moeslinger. "Not something that's imposed upon you, but something you want to have."
Once mocked, the free address workplace is now the norm for many. True to their forward-thinking approach, Moeslinger and Udagawa anticipated the dynamic workplace we have come to accept as typical today over 10 years ago. When they began developing Antenna Workspaces, simplicity and flexibility were the overall goals of the system of free-standing desks and storage components. "I think the notion of the open office has been a bit misunderstood," says Moeslinger of the proliferation of offices filled with uniform rows of benching set-ups, driven by space efficiency. "In the meantime, the need for diverse work settings within an office has been growing."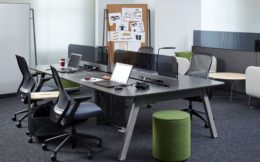 Further addressing this, almost a decade since the launch of Antenna Workspaces, Moeslinger and Udagawa have added Power Beam—an open-ended and versatile platform that promotes connectivity and interoffice mobility with a scalable footprint—enhancing Antenna's original aim of optimizing flexibility so that users can choose what works best for them.
"Everything is done a certain way for a reason," asserts Moeslinger. "We don't like to use gratuitous gestures just to have a so-called 'signature element'." Udagawa adds, "If the same thing can be achieved by less rather than more, it's always more elegant."
---
This story is from our debut issue of Knoll Works—a publication showcasing how our constellation of brands and planning capabilities create inspiring workspaces.