Forging a Workplace Identity with Color
A Biotech Startup in Vancouver Provides a Home Away from Home
---
The rise of startup culture, telecommuting and the gig economy have reshaped offices across the globe, upending expectations for how workspaces should look and perform.
For architects and interior designers, these shifts present exciting opportunities to interpret an organization's needs in new and creative ways. When Lori Billson, an interior designer with Vancouver's Aliki Gladwin & Associates, was commissioned to design a new office for biotech startup Vitaeris, her remit was unusually open.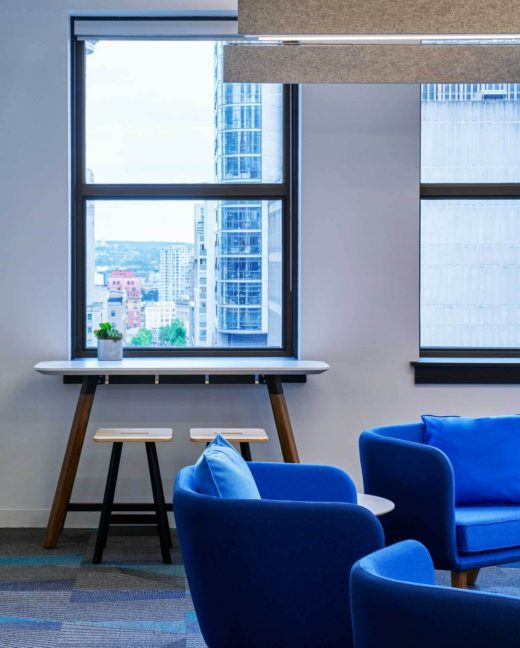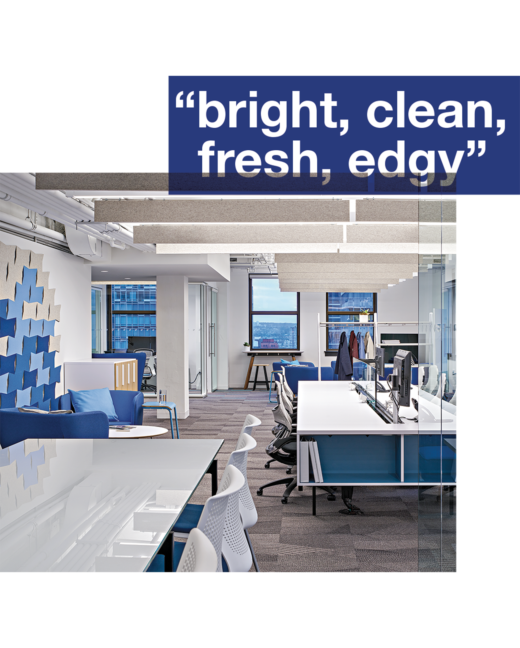 Until then, the company had never had a physical location. Its staff, comprised primarily of medical, pharmaceutical and biopharmaceutical professionals, worked remotely from Seattle and Australia, as well as different sites in Vancouver. As a result, its leadership held few preconceived notions about what the company's aesthetic should be. "They wanted something very bright, clean, fresh, edgy—they had these various descriptors. And that's really all they gave me," she says.
To establish a heightened sense of identity and cohesion for this new space, Billson turned to color. Drawing inspiration from the Vitaeris logo, she put together a palette comprised of several shades of blue. "I don't usually blatantly pilfer corporate colors to this magnitude," she says. "But it worked for [Vitaeris], because they'd never had any kind of [physical] presence at all."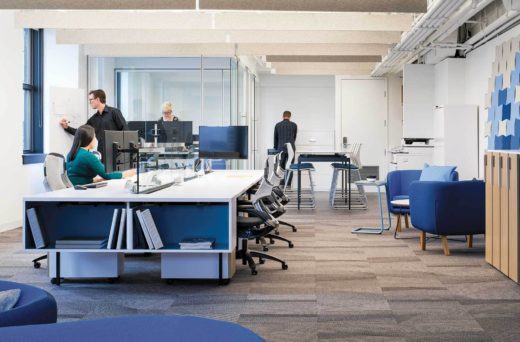 While Vitaeris was open to suggestions about the look of its new space, it had a solid understanding of its functional needs. Its leaders wanted comfortable spaces for informal meetings, as well as small offices for focused work and conversation. They also needed the ability to accommodate staff members traveling in and out of Vancouver. After long flights, some employees craved a place to rest.

Having discovered Knoll's Rockwell Unscripted, Billson immediately thought the collection would be the best fit for its flexibility, contemporary appearance and high-quality construction. The diverse offerings in the product line were also a draw, she says. "I like how this series all works together, but has enough variety. [It doesn't] look like it was all just a package deal."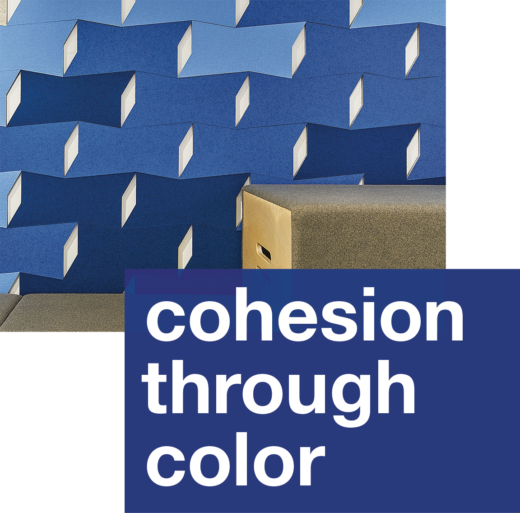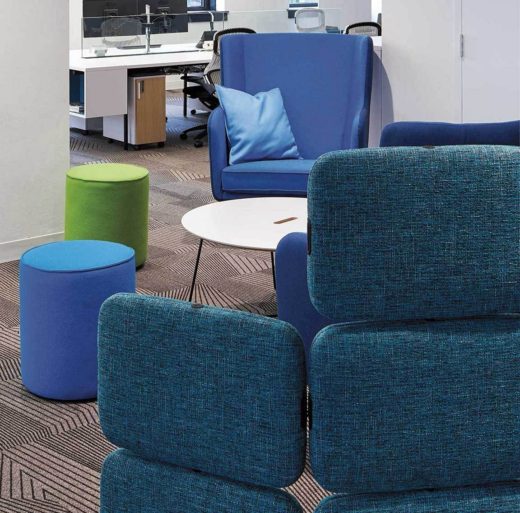 Today, the Vitaeris office features Rockwell Unscripted and k. lounge seating, with FilzFelt wallcoverings in varying shades of blue to carry the company's brand across the space. White and blue Antenna Workspaces tables as well as glass-walled office and conference spaces, keep the environment bright and welcoming.
In what Billson describes as a relatively conservative city for office design, Vitaeris' new space stands out for its bold look and forward-thinking approach. "It's so nice to see them embrace it."
Take a Walk Around Vitaeris
---
This story is from our debut issue of Knoll Works—a publication showcasing how our constellation of brands and planning capabilities create inspiring workspaces.